Westworld's Plot Is Confusing — Here's What You Need To Remember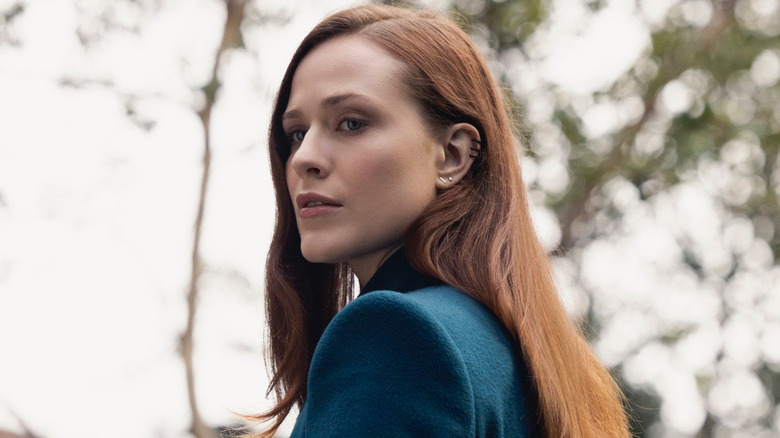 HBO
I recently joked to a friend that the creative process behind "Westworld" at this stage is just showrunners Lisa Joy and Jonathan Nolan constantly trying to out-galaxy-brain the rest of the world. (Then again, it's not not that.) No longer content to be a mystery-box series, each batch of episodes since season 1 has been a confounding mystery box built upon another mystery box. The fact it only airs every two years makes it all the harder to remember how "Westworld" even got to where it is in any given season. In our era of Too Much Content, two years might as well be five, adjusting for inflation.
Still, if you hadn't checked out prior to season 4, it's likely because you're more charmed than put-off by the show going out of its way to make its plot confusing. There's also something agreeable about the way the series refuses to hold its audience's hand, revisiting minor story threads and characters with the unearned confidence that those watching at home will readily recall them or grasp their importance (although it might just be the sickos like me who get a kick out of this). This has been all the more true of season 4. The events of season 3 would've been hard enough to remember even if it hadn't aired near the start of the pandemic — a period that's a blur for most people, regardless of their TV viewing habits.
With that in mind, let's break down the big things you need to know to keep up with the plot in "Westworld" season 4.
I, Robot, you Dolores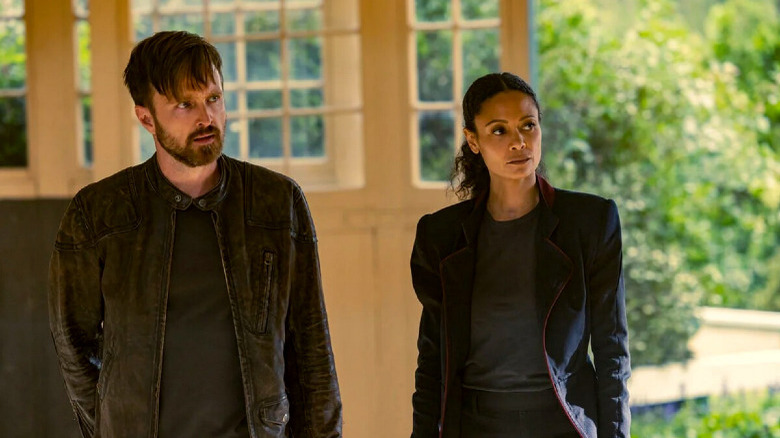 HBO
By this point, it's less a question of which characters are hosts (or robots) on "Westworld" than it is one of which characters are not hosts, so far as we know.
Leading the way for Team Human heading into season 4 is Caleb Nichols (Aaron Paul), the military veteran turned construction worker who teamed up with Dolores (Evan Rachel Wood) in season 3 to take down the quantum computer system Rehoboam and prevent it from controlling the fate of the human population. In order to do that, however, Dolores had to be linked to Rehoboam, causing her to be destroyed when Caleb had the system erase itself. Hence the mystery in season 4 involving Christina (also Wood), a person who writes stories for non-playable characters in video games and looks just like Dolores, yet seems to be human (or, at the very least, thinks she is).
Outside of Caleb, though, most of the main characters on "Westworld" are either hosts like Maeve (Thandiwe Newton), Clementine (Angela Sarafyan), and Stubbs (Luke Hemsworth), or hosts modeled after dead people, as is the case with Bernard (Jeffrey Wright). Here's where things get a little confusing. William, aka The Man in Black (Ed Harris), was seemingly killed and replaced by a host at the end of season 3. As it turns out, though, he's still alive in season 4 and being held captive while the Man in Black host wreaks havoc out in the world.
As for who's pulling the strings on the Man in Black host and keeping William prisoner? That would be the host version of deceased Delos executive Charlotte Hale (Tessa Thompson), whose mind is actually a copy of Dolores', but ended up developing her own unique identity and agenda by the end of season 3.
Where have all the (host) cowboys gone?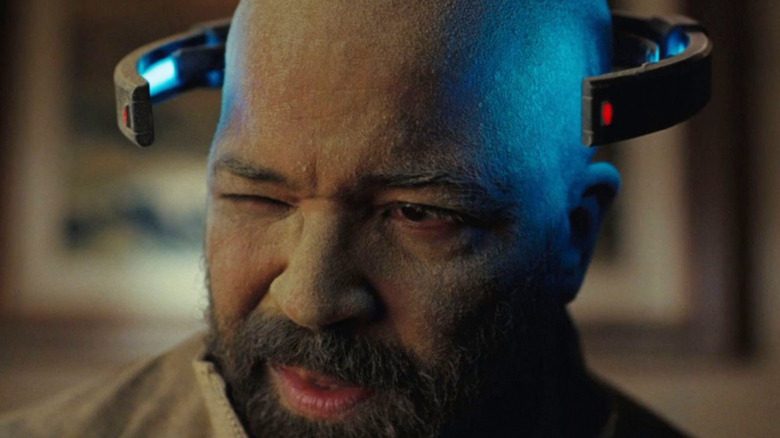 HBO
After Dolores led the hosts of Westworld in an uprising against their human overlords and the park's guests in season 1, "Westworld" season 2 ended with most of the park's hosts — including the Ghost Nation elder Akecheta (Zahn McClarnon) — uploading their minds to a digital haven known as the Sublime (or as it's been called on the show, "robot heaven"). By the end of season 3, Bernard learned Dolores had left him and his surprise ally Stubbs a key to access the Sublime under the belief Bernard would travel there and find a way to save humanity, rather than merely delay its downfall like Rehoboam.
Maeve, who was prevented from entering the Sublime with her daughter in season 2, spent much of season 3 caught up in the war between Dolores and Engerraund Serac (Vincent Cassel), the richest man in the world and co-creator of Rehoboam. After several twists and turns, including the permanent death of Maeve's host lover Hector (Rodrigo Santoro), Maeve teamed up with Dolores and Caleb to stop Serac and destroy Rehoboam. Amidst the chaos, Maeve's co-worker at the Mariposa Saloon in Westworld, Clementine, escaped into the world, only for the Man in Black host to find her, kill her, and re-program her near the start of season 4.
Finally, remember Teddy (James Marsden), Dolores' host lover in Westworld? He's been dead since the end of season 2, with the Westworld park having (for a while) shut down after Dolores' violent revolution. But with the introduction of a mysterious figure who looks exactly like Teddy, the reveal of a brand-new "themed" park, and the hosts now running the show at Delos, all's not so quiet on the "Westworld" front in season 4.
New episodes of "Westworld" drop Sundays on HBO.