Moonage Daydream: Release Date, Cast, And More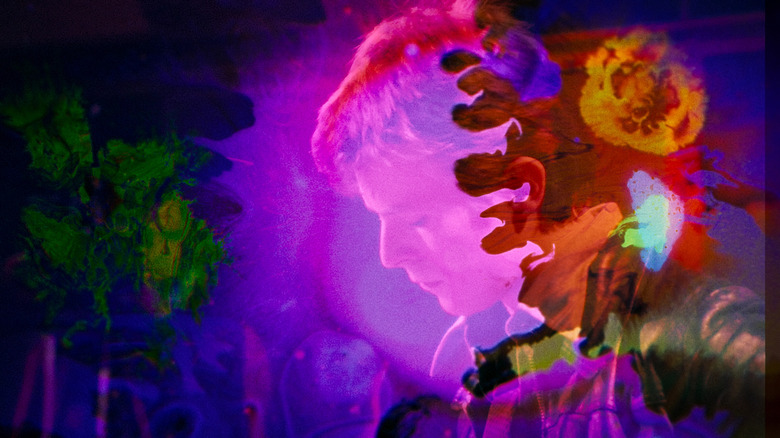 Neon
(Welcome to ...And More, our no-frills, zero B.S. guide to when and where you can watch upcoming movies and shows, and everything else you could possibly stand to know.)
"Keep your 'lectric eye on me, babe. Put your ray gun to my head. Press your space face close to mine, love. Freak out in a moonage daydream, oh yeah!" 
Six years ago, we lost one of the most enigmatic musicians to ever grace the planet, but now a new documentary focused on the rock icon will finally give fans the answers to some of the most pressing questions surrounding what allowed David Robert Jones to become David Bowie. "Moonage Daydream" is not your typical biopic, with the otherworldly cinematic presentation as odd and intriguing as the space oddity in the center of it all.
Described as an "immersive, interactive, cinematic odyssey," "Moonage Daydream" follows the professional and personal journey of David Bowie, and the way his continually groundbreaking creative ventures solidified his reputation as a rock god, and how his alter-ego Ziggy Stardust came to be. The Starman waiting in the sky is heading to as sooner than you could imagine, so here's everything you need to know about "Moonage Daydream" before it arrives.
Moonage Daydream release date and where you can watch it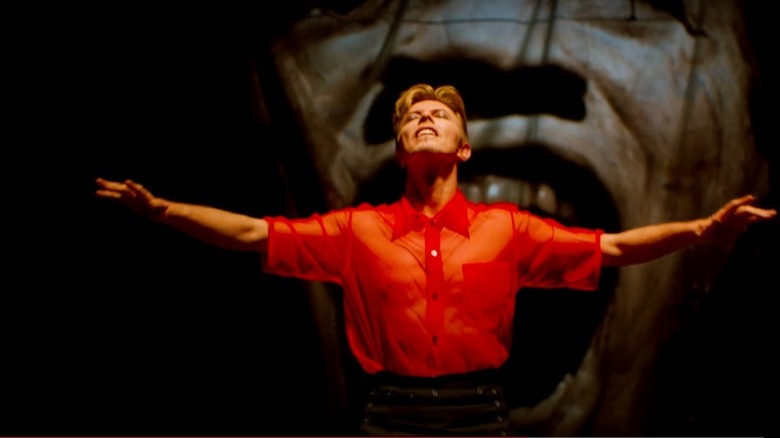 Neon
After debuting at the 2022 Cannes Film Festival, "Moonage Daydream" was acquired by Neon and HBO. While many initially thought the film would become an exclusive for HBO Max, it was recently announced that while the documentary will eventually become available on HBO and HBO Max, it will first enjoy a worldwide theatrical release beginning September 16, 2022.
What is Moonage Daydream about?
Bowie continually challenged industry status quo with his inventive and cosmic creativity, and "Moonage Daydream" attempts to capture that energy to tell Bowie's story in a way that feels authentic to his identity. Here's the official plot synopsis from Neon and HBO.
"Moonage Daydream:" a cinematic odyssey exploring David Bowie's creative, spiritual, and musical journey. From the visionary mind of Brett Morgan, "Moonage Daydream" features captivating, never before seen footage and performances spanning Bowie's illustrious 54-year long career. The film includes 40 exclusively remastered Bowie songs and is the first film ever sanctioned by the Bowie estate with total access to the artist's archives.
The title "Moonage Daydream" is a reference to a song from the 1972 album "The Rise and Fall of Ziggy Stardust and the Spiders from Mars," and the documentary does focus heavily on the peak years of Bowie's glam rock career from 1970 through 1977. The documentary is said to be a comprehensive look at the artistry and stylings of Bowie, but told in a way that could only make sense for the Starman. This is not your typical documentary featuring childhood stories or anecdotes about his life before fame, this is a film about David Bowie, the possibly alien lifeform that challenged the norms of existence.
Moonage Daydream cast, crew, and more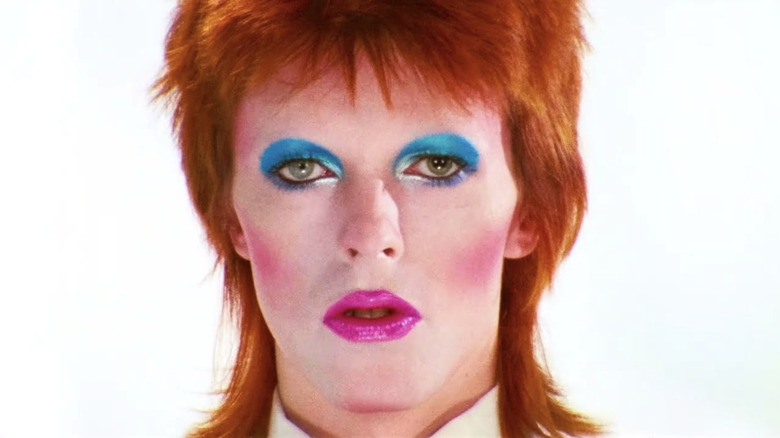 Neon
"Moonage Daydream" was written, directed, and produced by Brett Morgen ("On The Ropes," "Kurt Cobain: Montage of Heck," "Crossfire Hurricane") and co-produced by Andrew Murray. Tony Visconti, Bowie's long-time producer, also serves as the music producer on the film, and was paramount in providing access to never-before-seen footage of live performance, giving audiences the closest possible experience they'll have to seeing Bowie live and in his prime.