David Bowie Documentary Moonage Daydream Acquired By Neon And HBO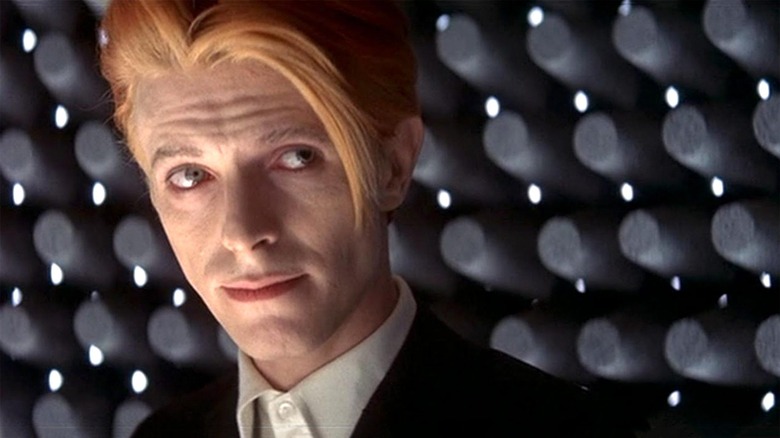 British Lion Films
Gather 'round David Bowie fans and documentary lovers, because we've got news — and depending on how you feel about estate sanctioned docs, the film "Kurt Cobain: Montage of Heck," and the rock doc industry, it's either good news or bad. Neon and HBO have announced via the professional carrier pigeon that is a press release that they have acquired Brett Morgen's upcoming Bowie doc "Moonage Daydream," which has been in production for the last five years and is the only Bowie doc to be sanctioned by the David Bowie estate. Interesting.
If the combination of Morgen's name and "Kurt Cobain: Montage of Heck" is lighting up some crevice of your brain, that's because Morgen directed and released the well-known Cobain doc way back in 2015. While the movie was critically praised for taking a more personal and holistic look at Cobain's life and fame, it was also panned by longtime friends of Cobain, who claimed many of the stories shared in the documentary were false, either rumors that had been spreading around for years or stories that had been completely fabricated by Cobain himself. 
While Cobain's family, including his daughter Francis Bean Cobain who was an executive producer for the movie, originally seemed to be really involved with the making of the doc, both Frances and Cobain's mother Wendy were open about their qualms with "Montage" a few years after its release. Wendy even went as far as saying, "I regret working with that man," in reference to Morgen.
Freak out in a Moonage Daydream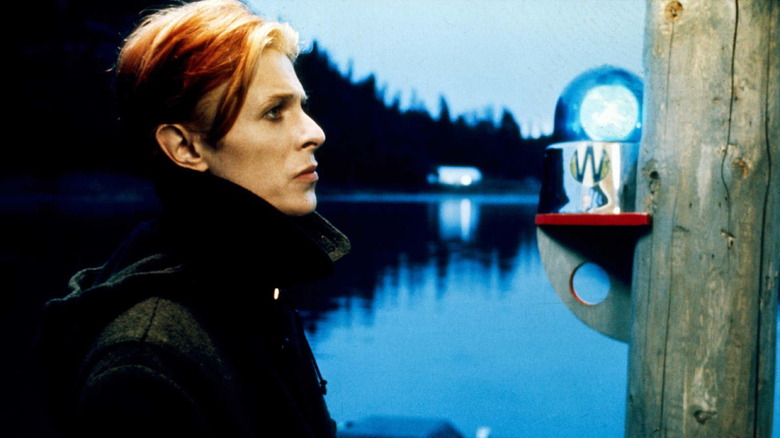 British Lion Films
Of course, "Moonage Daydream" is not "Montage of Heck: Part II: More Montage More Heck," it's about David Bowie. But considering it's another rock doc that's coming hot out of the gate and positioning itself as having exclusive approval from the estate, I feel like I'm getting some sort of rock doc-related flashback. It's weird and it makes me feel kind of old, like the surly man who hovers in the corner of every record store and has the express job of judging you for something.
Still, I quite enjoyed "Montage of Heck" when it was released, and "Moonage Daydream" certainly sounds fascinating. The doc touts itself as an "experiential cinematic odyssey that explores Bowie's creative, musical and spiritual journey." On top of all of the cinematic odyssey goodness, the movie will also have a limited IMAX release, and that sweet combo is enough to pique my interest. Whether your goal is to plug your brain straight into this experimental doc rock romp or you're here for the music gossip and to see if Bowie's friends and family come out swinging, there's a lot to keep an eye on here.
"Moonage Daydream" is launching into theaters in 2023.