'Kurt Cobain: Montage Of Heck' Trailer: A Loud And Intimate Portrait Of Nirvana's Frontman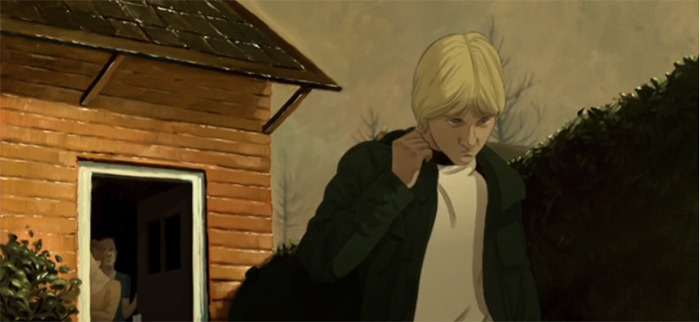 Nirvana frontman Kurt Cobain has been profiled a few times in film, but no movie has ever had the access that directoror Brett Morgen had to create Kurt Cobain: Montage of Heck. Morgen enjoyed the full cooperation of Cobain's friends and family, and was able to utilize intimate family videos and films, Cobain's artwork (some of which is animated), and other materials never before seen by the public to create a profile of the musician. You can see it all in brief in the new Kurt Cobain: Montage of Heck trailer, below.
Trailer via Yahoo UK. Here's how the Sundance Film Festival described the doc when it premiered there this past January:
Experience Kurt Cobain like never before in the first fully authorized portrait of the famed rock music icon. Director Brett Morgen expertly blends Cobain's personal archive of art, music, and never-before-seen home movies with animation and revelatory interviews with his family and closest confidants. Following Kurt from his earliest years in Aberdeen, Washington, through the height of his fame, a visceral and detailed cinematic insight of an artist at odds with his surroundings emerges.
While Cobain craved the spotlight even as he rejected the trappings of fame, his epic arc depicts a man who stayed true to his earliest punk rock convictions, always identifying with the "outsider" and ensuring the music came first.