Why Cab Driver Jeff Was Recast In Better Call Saul's Final Episodes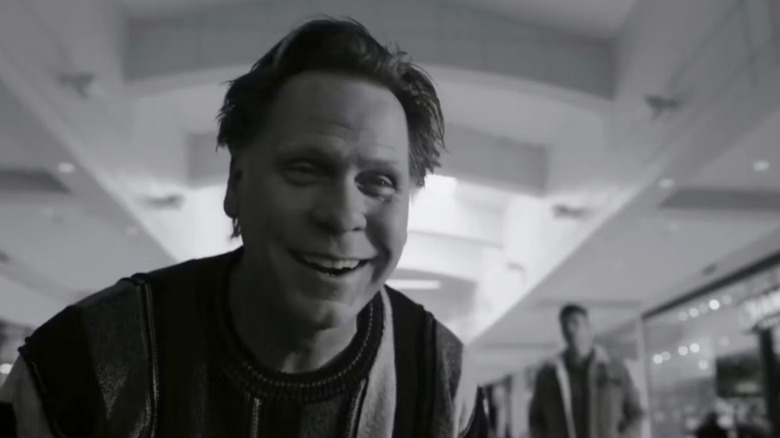 AMC
For a show that involves drug cartels and hair-brained schemes, one of the most intense scenes to have come out of "Better Call Saul" involved a mall, a cab driver, and Cinnabon. In the season 5 episode "Magic Man," the man posing as Gene Takavic (Bob Odenkirk) attempts to eat his lunch when he gets interrupted by a man and his extremely confused companion. This man, who introduces himself as Jeff (Don Harvey), claims to recognize him from his time in Albuquerque, New Mexico. When Gene insists he's got the wrong guy, Jeff becomes seemingly hostile and ends up successfully getting him to confess that he was the infamous Saul Goodman. It's a genuinely terrifying scene amplified by the uncomfortable performances and black-and-white coloring of the Nebraska-set flash-forwards.
If you thought you'd be seeing the last of Jeff as the show begins airing its final six episodes, think again. The cab-driving character will reappear in the series before it ends. However, what you shouldn't expect is for him to be played by the same actor. A teaser for the final episodes heavily featured Jeff, now played by Pat Healy as he reenacts a season 4 encounter with Gene. While it's sad that Harvey is no longer playing the character, the reason behind this recast isn't as devastating as you might expect.
'I'll fix it myself'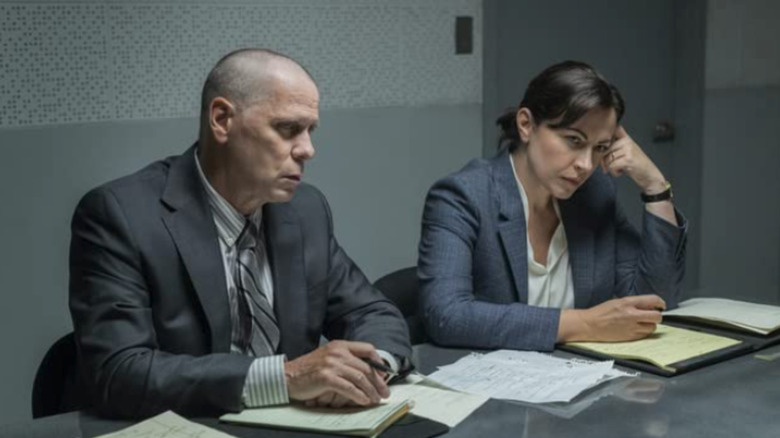 HBO
It's important to note that this explanation behind the recasting has not been officially confirmed by any of the show's cast or crew, being reported on by the fansite All About Saul. The site says that they've received the information from a "trusted inside source," and the explanation they give does make a lot of sense.
According to the site, Harvey has not returned to play the character because he simply had another project he was working on. The actor was a lead actor on David Simon and George Pelecanos' HBO miniseries "We Own This City," playing a police officer who gets embroiled in a real-life 2019 police scandal in Baltimore, Maryland. All About Saul explained that Harvey could not return to reprise his role due to contractual obligations for the HBO series. Couple this with the fact that both shows shoot on-location ("Better Call Saul" in Albuquerque and "We Own This City" in Baltimore), potentially creating major conflicts in an industry still navigating around COVID-19, the recasting makes perfect sense.
Pat Healy will take over the role of Jeff the cab driver in the final six episodes of "Better Call Saul," the first of which airs on July 11.