Genndy Tartakovsky Has Finally Gotten Started On His R-Rated Animated Movie, Fixed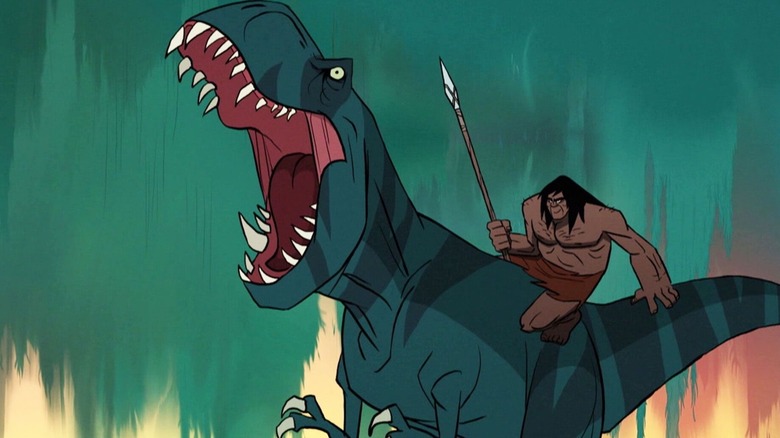 Adult Swim
Genndy Tartakovsky is one of the best minds working today in animation: a man with a unique vision, sense of action and comedy, and a deep understanding of what makes the medium of animation unique. Whether it's "Hotel Transylvania," "Samurai Jack," or "Star Wars: The Clone Wars," he always delivers unique stories with distinct visuals. Tartakovsky's latest, "Primal," is an incredible feat of violence and savagery, with some of the most brutal action scenes in Western animation, while also delivering some of the most emotional beats too.
Despite how influential, successful, and acclaimed Tartakovsky is, he has as many failed projects as he has successful ones. From a cancelled "Popeye" movie (which Tartakovsky said at the Annecy animation film festival is never happening), to an "Astro Boy" reboot, a "Dark Crystal" sequel, and more. When he presented the first episode of his fantastic new steampunk fantasy series, "Unicorn: Warriors Eternal" at the Annecy, he spoke about how he spent years without any studio wanting to work with him, and how long it took him to finally get that show off the ground. 
Thankfully, it seems brighter days are ahead for the Emmy winner, with his film "Fixed" finally entering production at Sony Pictures Animation.
The return of the king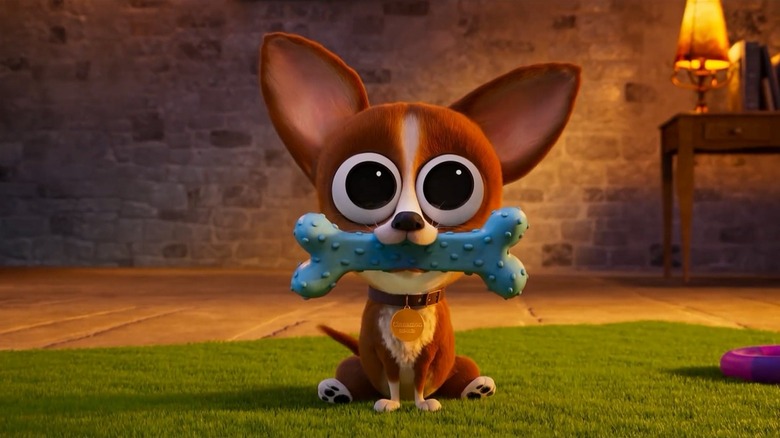 Sony Pictures Animation
Speaking to Entertainment Weekly about the release of "Primal" season 2, Tartakovsky talked about his upcoming projects, which include "Fixed." As Tartakovsky describes it, the film is:
"The rated-R 2D animated movie about a dog who finds out he's gonna get neutered in the morning, and what does he do with his next 24 hours?"
Now, that sounds absolutely incredible. According to Tartakovsky, the film is "gonna look really good, and it's got heart, but then it's got the super raunch. I've never really seen anything like it." Of course, Sony is no stranger to raunchy animated comedies, having distributed "Sausage Party," but that movie was just outright dumb. But the man who gave us the bloody brutality of "Primal" doing a raunchy comedy? And doing so in 2D? And with the exciting studio that is giving us "Agent King" and also "Across the Spider-Verse" is the icing on the cake.
As for Tartakovsky, he knows how fleeting an industry this is, and he's going to make the most of it:
"Look, this is Hollywood. One day, it's anything you want to do. The next day, I can't get a job." I'm still realistic about it. You know, 'Unicorn' was 18 years trying to get it sold, and nobody wanting to believe in it. I got all these babies. If somebody wants to see them grow up, I'm not gonna say no — no matter how busy I am."
"Primal" season 2 premieres July 21, 2022. There is no release date for "Fixed" yet.