Quentin Tarantino's Pick For The Best British Media Of The Decade Will Probably Surprise You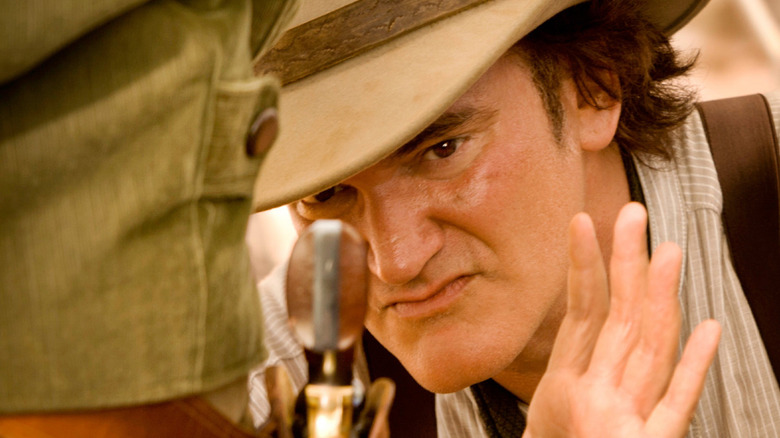 The Weinstein Company
One could never accuse Quentin Tarantino of being hesitant to share his opinion on just about any subject, film-related or not. The Oscar-winner and noted foot-specialist is known for stirring the pot with his unfiltered thoughts off-screen, particularly when it comes to the controversial content in his movies. Other times, his comments are mostly just bemusing, like the reasoning behind his favorite needle drop. However, his latest statement to the press might be one of the most contentious remarks the "Pulp Fiction" and "Kill Bill" director has ever made.
In-between writing a new book and launching a podcast, Tarantino has recently been trying his hand at being a parent for the first time. Speaking to Empire Magazine, the filmmaker talked about introducing his young son Leo to the world of cinema by having him watch his first movie ever: "Despicable Me 2." Yes, it's not just Generation Z that's been getting in on the Minion love of late. Over the course of a week, Tarantino and his son steadily made their way through Gru's second big-screen outing. It made for what he called "a more consuming experience than, say, 'Peppa Pig.'"
Indeed, it would seem Tarantino has become a bit of an expert on Astley Baker Davies' animated preschool series after who knows how many hours watching the show with his son. To quote him directly: 
"I actually do like 'Peppa Pig'; I watch it a lot. I'll say it – 'Peppa Pig' is the greatest British import of this decade."
Justice for Paddington?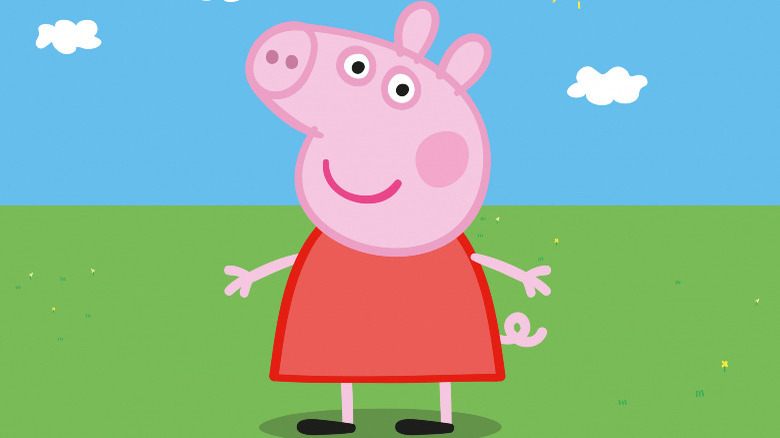 Channel 5/Nick Jr.
Created by Neville Astley and Mark Baker, "Peppa Pig" centers on the titular talking piglet. Installments are five minutes long (they're bundled together to form half-hour episodes in the U.S.) and follow Peppa as she learns valuable lessons from her daily activities, like playing at the park with her friends and family (all of whom, like her, are animals) and safely riding her bicycle around her neighborhood. The Channel 5 show airs on Nick Jr. domestically and is more than 350 installments deep into its run, with Entertainment One having renewed the series on through to 2027 just last year. But then again, life is pretty complicated, and Peppa no doubt has much more to learn before she signs off the airwaves for good.
That being said, and with no disrespect to Peppa, I'm afraid I must take issue with Quentin Tarantino declaring her "the greatest British import of this decade." Surely that honor belongs to Paddington, the polite, marmalade-loving bear from Peru who's taught the world valuable lessons about tolerance, acceptance, and the need for criminal justice reform with the excellent first "Paddington" movie and its superb sequel, "Paddington 2" (not to mention his animated series, "The Adventures of Paddington"). Then again, it's not a competition, and Paddington wouldn't want me smearing Peppa, least of all in a bid to defend his honor. So let's just agree they're both worth celebrating and leave it at that.
You can check out Peppa Pig's daily adventures on her official YouTube channel.