Quentin Tarantino And Pulp Fiction Co-Writer Roger Avary Are Starting A Video Archives Podcast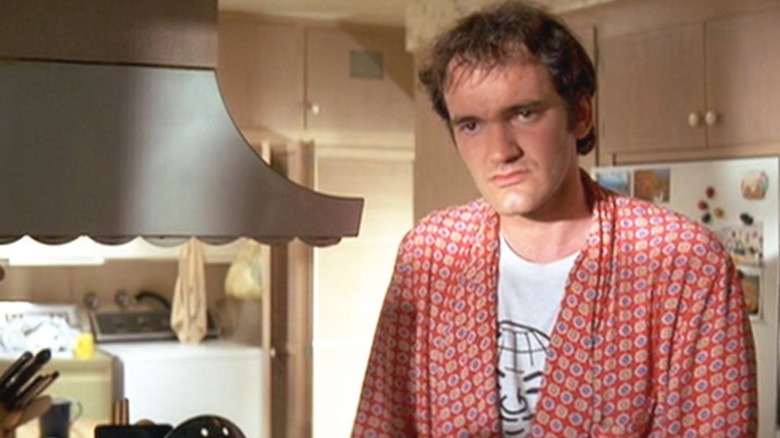 Miramax Films
A decades-long friendship is turning into a podcast this summer, and it's one that will surely have movie buffs tuning in. According to the Associated Press, filmmaker Quentin Tarantino and screenwriter Roger Avary are teaming up for The Video Archives Podcast, which will dive deep into the VHS collection from the video store where the pair first worked together decades ago.
Video Archives was a Manhattan Beach, California video store that went out of business — but before it did, it was a haven for budding movie nerds like Tarantino and Avary. The pair met while working there in 1983, and when the store went out of business, the future "Kill Bill" director bought out their inventory, which by his count includes nearly 8,000 DVDs and VHS tapes.
Now, Tarantino and Avary (who co-wrote "Pulp Fiction" with the filmmaker and went on to write movies including "The Rules of Attraction" and "Beowulf") will be revisiting their origins in audio form, watching and discussing a curated selection of titles from the archive. In a joint statement to AP, the pair said:
"We never imagined that 30 years after we worked together behind the counter at Video Archives, we would be together again doing the exact same thing we did back then: talking passionately about movies on VHS."
Revisiting a VHS treasure trove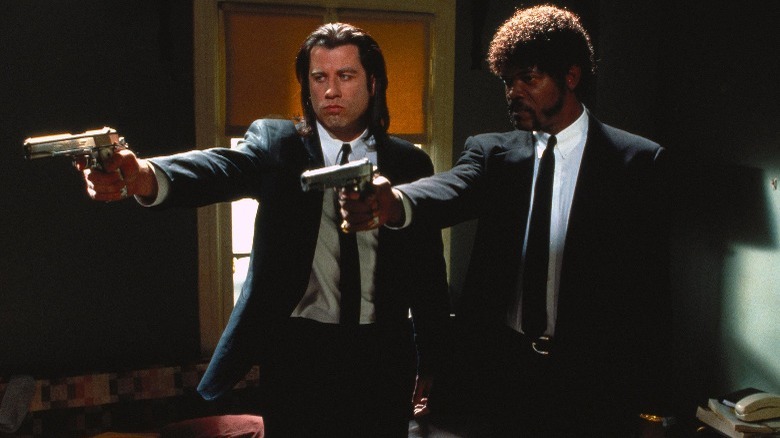 Miramax Films
Though the pair haven't shared the list of titles they plan on rewatching, AP says the slate will include "controversial James Bond films" and, true to form for the "Death Proof" filmmaker, some exploitation films.
This isn't the first time the duo has dipped their toes into podcasting. They appeared together just last year on Pure Cinema Podcast, an excellent and expansive companion podcast to Tarantino's theater, the New Beverly Cinema. In addition to interviewing filmmakers, Pure Cinema's co-hosts typically break down the theater's eclectic repertory calendar, offering an accessible take on upcoming viewing options for new viewers and old fans alike. Last December, Tarantino and Avary joined co-hosts Elric Kane and Brian Saur for a four-hour deep dive on all their favorite film discoveries from 2021.
The podcast will be in partnership with SiriusXM's Stitcher, a podcasting platform and media company that has so far brought listeners series like "LeVar Burton Reads" and Vox's "Today, Explained," and investigative journalism works like "The Dream" and "Verified." Stitcher's original podcast lineup is excellent so far, but it doesn't include a movie-lover's deep dive. Tarantino and Avary's project seems poised to change that. 
Stitcher original content is also typically available on other podcasting platforms, like Spotify, Apple Podcasts, and the SFM app.