James Gunn Thinks Guardians Of The Galaxy Vol. 3 Is The Best Of The Trilogy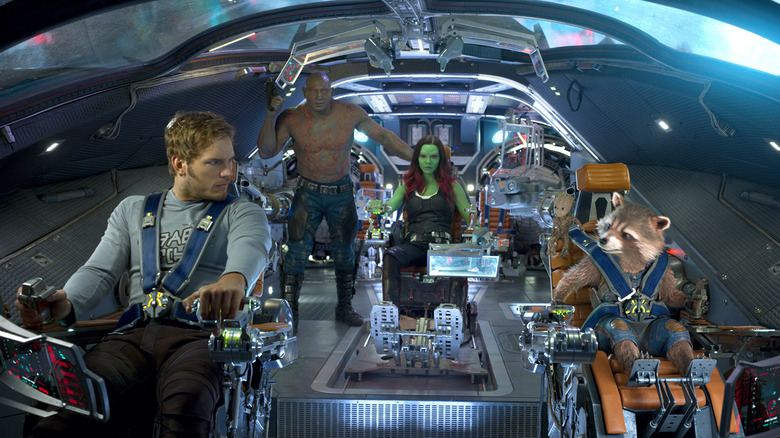 Marvel
Trilogies are a strange thing in the movie world, because they're rarely all helmed by the same director. For every "Lord of the Rings" or "The Hobbit" there are half a dozen "Star Wars" or Marvel trilogies, many with at least two different directors at the helm throughout the franchise. One magical exception to the rule is James Gunn, who thankfully returned to the captain's seat for "Guardians of the Galaxy Vol. 3," the third and final installment in the cosmic Marvel franchise. 
The "Guardians of the Galaxy" movies follow the titular rag-tag, self-determined, unlikely heroes, comprised of the half-human Star-Lord (Chris Pratt), warrior woman Gamora (Zoe Saldaña), muscle man and king of the literal Drax (Dave Bautista), anthropomorphized trash panda Rocket Raccoon (voiced by Bradley Cooper), and the now-tiny tree dude Groot (voiced by Vin Diesel). They've had their share of wild adventures together, but the upcoming sequel promises to be wilder, wackier, and weirder than everything that's come before. In a recent interview, Pratt shared his excitement for the film and revealed that Gunn believes it's the best of the trilogy. 
Round three with these rascals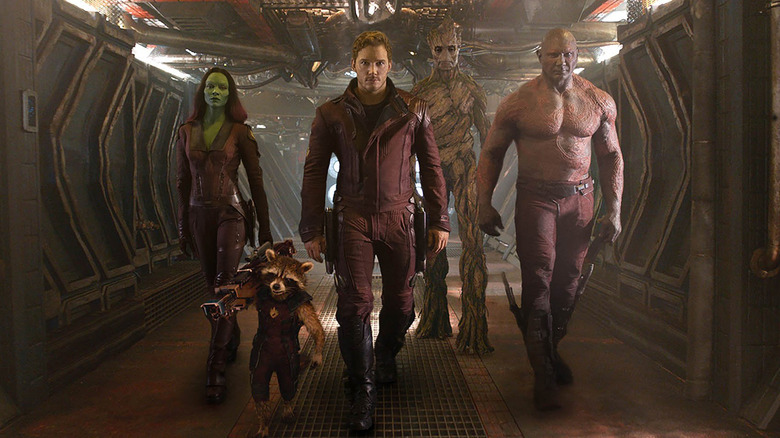 Marvel
In an interview with Digital Spy, Pratt shared that Gunn has completed a rough cut of the film, and he's over the moon with how things have turned out:
"It's fantastic. James Gunn just watched a rough assembly the other day. I called him yesterday. We Facetimed, and he's very, very proud of the work that everyone's done. He said it's the best work all of us have ever done. He feels very, very confident. The script was amazing, and I can say with utter confidence that he's made a true masterpiece, and I just cannot wait for people to see it. It's James Gunn. He did all three movies, which is really rare and really special in the world of big box-office trilogies."
I'm a massive Gunn fan, so it's easy to get excited right along with Pratt about the director's vision finally coming to the big screen after he spent time away working on "The Suicide Squad" and "Peacemaker," especially after he was fired and then re-hired on "Guardians of the Galaxy Vol. 3." Look, the man contains multitudes, and now he's back in the MCU sandbox with some of his favorite action figures. The third movies in trilogies tend to have the odds stacked against them because expectations are so high, but if anyone can bring this trilogy in for an emotionally resonant, wildly fun landing, it's going to be Gunn. 
"Guardians of the Galaxy Vol. 3" will blast into theaters on May 5, 2023.