James Cameron Says He May Not Direct Avatar 4 And 5 Himself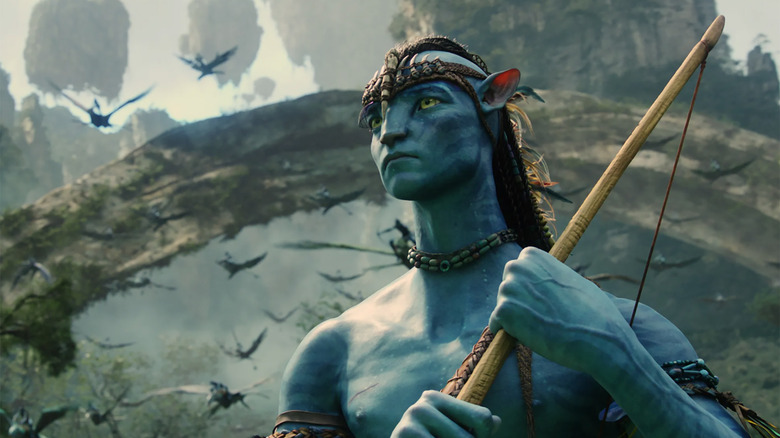 20th Century Studios
James Cameron's "Avatar" is somewhat divisive. It's one of the biggest blockbusters of all time, but some viewers weren't impressed about a movie that felt like "Fern Gully" with blue cat people. Regardless of which camp you fall in, there are more "Avatar" movies headed our way, with the second film, "Avatar: The Way of Water," headed to theaters on December 16, 2022. Cameron has plans for five "Avatar" films, and the third film is already in production with a slated 2024 release date. The fourth and fifth movies, however, are still sort of up in the air, and box office returns may determine whether or not those get made. In an interview with Empire magazine, Cameron revealed that if movies 4 and 5 are green lit, he might not even direct them himself. What would an "Avatar" movie look like without Cameron's direction? Could anyone else even hold something that big and epic and personal together? 
Sequels with new directors?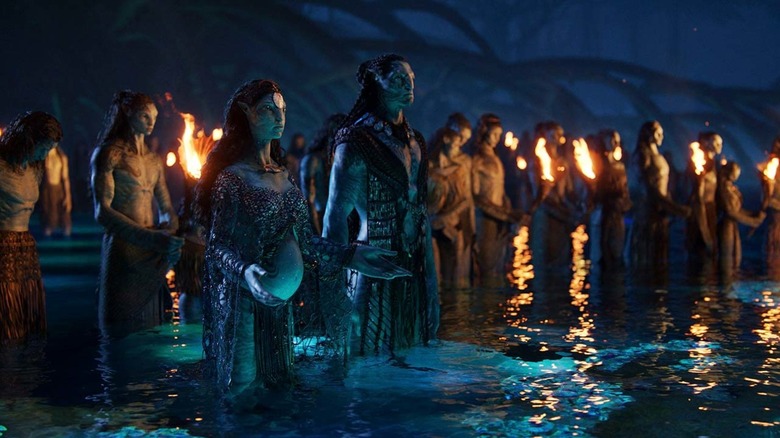 20th Century Studios
In his interview with Empire, Cameron said that while he loves this franchise, he also has some other ideas he wants to explore:
"The Avatar films themselves are kind of all-consuming. I've got some other things I'm developing as well that are exciting. I think eventually over time — I don't know if that's after three or after four — I'll want to pass the baton to a director that I trust to take over, so I can go do some other stuff that I'm also interested in. Or maybe not. I don't know."
Cameron himself doesn't sound sure whether or not he wants to stick around for all five films, but that's understandable given the amount of time and effort an "Avatar" film requires. If he were to direct all five, he could easily be locked into working on the franchise for more than a decade. That's a big commitment, but Cameron is also very passionate about the project:
"I got more excited as I went along. Movie four is a corker. It's a mother****er. I actually hope I get to make it. But it depends on market forces. Three is in the can so it's coming out regardless. I really hope that we get to make four and five because it's one big story, ultimately."
With a description like that, I'm actually kind of interested in seeing what the heck Cameron has in mind for the future of the franchise. Maybe it really has the potential to do some wacky, wild things that only he could dream of, and hopefully will stick around to direct. After all, the best thing about "Avatar" is the James Cameron touch. 
"Avatar: The Way of Water" will premiere in theaters on December 16, 2022.