Sigourney Weaver Is Playing Jake And Neytiri's Teen Daughter In Avatar: The Way Of Water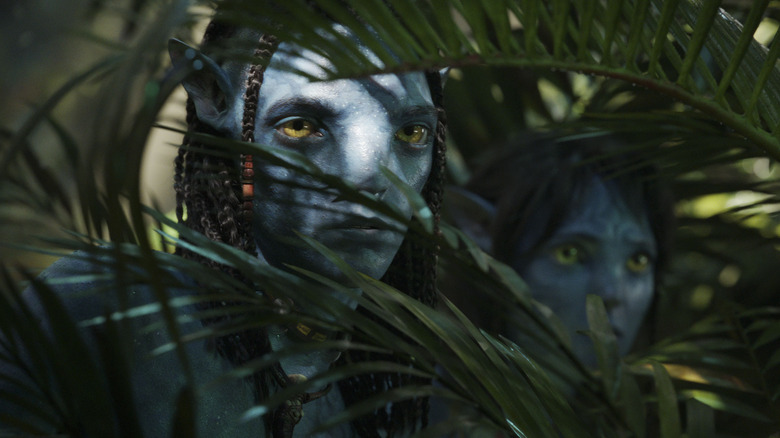 20th Century Studios
Once "Avatar: The Way of Water" finally makes its long-delayed debut, the blockbuster sequel will likely provide answers to all of our most burning questions. Will modern audiences feel as eager as they did back in 2009 to visit the world of Pandora and its blue-skinned inhabitants? Can director James Cameron prove the doubters wrong once again and lead an ambitious project to box office glory? Are we about to get even more disturbing details about Na'vi procreation techniques?
For the sickos among us (no judgment, folks!), the answer to that last question appears to be a resounding — and slightly confusing — yes. Who am I kidding, you all saw the above headline and so there's no point beating around the bush here. Thanks to Empire's latest feature on the upcoming "Avatar" sequel, we've been introduced to a brand-new character in the film who'll be played by a very familiar face. Remember, I'm just the messenger here who is equally as befuddled as you are that actor Sigourney Weaver (whose character Dr. Grace Augustine, you may remember, died during the climax of the original movie) is returning — not as a resurrected Augustine, as we all naturally assumed, but as a completely different character altogether.
Apparently, Weaver will play a character named Kiri. Yes, you'll be interested to know that she's a Na'vi. Weirdly enough, however, she's going to be the adopted daughter of returning characters Jake Sully (Sam Worthington) and Neytiri (Zoe Saldaña).
'I was thrilled to be given that challenge'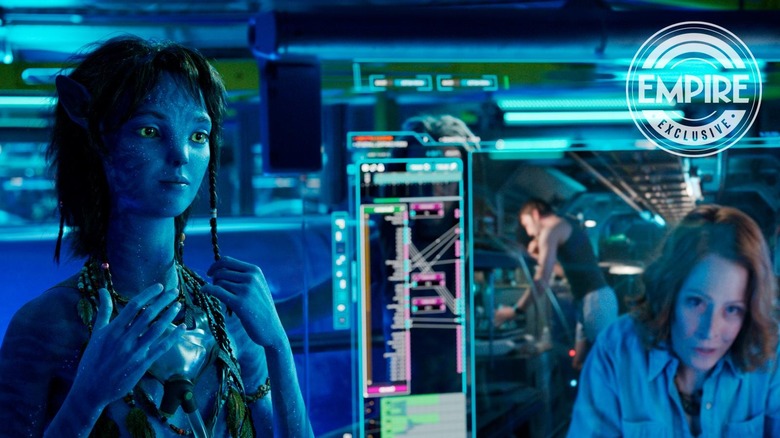 20th Century Studios/Empire
To its credit, James Cameron was never afraid to take big and bold swings with 2009's "Avatar" and it looks as if his follow-up will go even further. Sigourney Weaver, herself no stranger to Cameron's storytelling sensibilities, had this to say about suiting up as possibly the most unexpected character she's ever portrayed.
"I think we all pretty much remember what we were feeling as adolescents. I certainly do. I was 5'10 or 5'11 when I was 11. I felt strongly that Kiri would feel awkward a lot of the time. She's searching for who she is. I was thrilled to be given that challenge by Jim."
Considering the record-breaking run of the original film and the comparatively tamer blockbusters that have followed in its wake, it should actually be considered a breath of fresh air that Cameron is seemingly intent on taking risks — even the risk of looking a little silly to the skeptics among us — with "The Way of Water." Judging by the overall reactions every time I've seen the trailer in theaters, I get the feeling general audiences are ready to go along with the ride. Cameron hopes so as well and described how he thought Weaver handled this particular challenge:
"As an acting challenge, it's big. We're gonna have a 60-something actor playing a character [decades younger than] her actual biological age. Sig thought it was all kinds of fun."
"Sigourney just became younger. She looked younger, she had more energy, and she never quite stepped out of Kiri for our whole capture period. She had a glow on her face and lightness in her step and a fun spirit."
Barring any more delays, "Avatar: The Way of Water" will hit theaters on December 16, 2022.