The Daily Stream: Milkwater Is A Charming And Complicated Serio-Comedy About The World Of Gay Surrogacy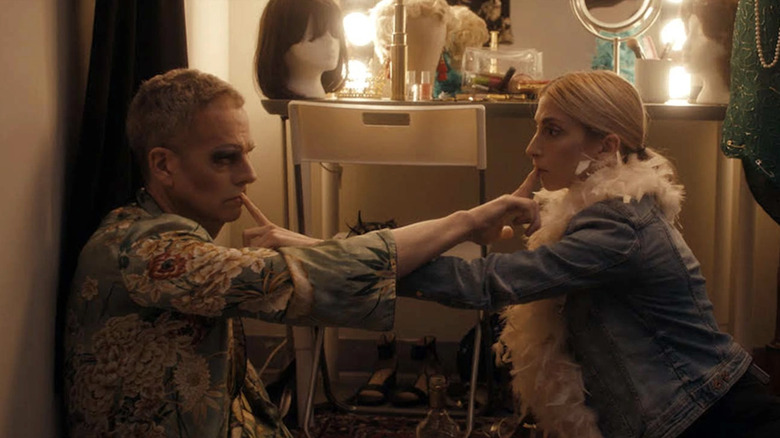 Wolfe Video
(Welcome to The Daily Stream, an ongoing series in which the /Film team shares what they've been watching, why it's worth checking out, and where you can stream it.)
The Movie: "Milkwater"
Where You Can Stream It: Netflix
The Pitch: Coming-of-age comedies are usually reserved for stories about high school or college-aged transformations, but we've finally entered a golden age of cinematic adventures focusing on adults trying to figure out who they're actually going to be now that they're grown up. Molly Bernard ("Younger," "Chicago Med") stars in this character study as Milo, a rudderless, straight, twentysomething who hasn't found her true purpose as she's surrounded by more established friends and family members. Her best friend Noor (Ava Eisenson) is a pregnant lawyer married to the all-business KJ (Jess Stark), and her gay roommate George (Robin de Jesus) is starting to get serious with his boyfriend Teddy (Michael J. Berry), making Milo's desire to party and live life like there's no tomorrow no match for high-pressure jobs and raising a family. After a chance encounter with a 50-something gay man named Roger (Patrick Breen) at a drag bar, Milo impulsively decides to offer her body to him as a surrogate. She hopes that by doing this her life will now have meaning, but as her pregnancy progresses, and the state of her friendship with Roger dramatically changes, Milo is forced to finally clean up the mess that is her life ... especially when she meets the perfect guy, who fortunately has no qualms with the fact she's carrying a baby for an old drag queen.
Why it's essential viewing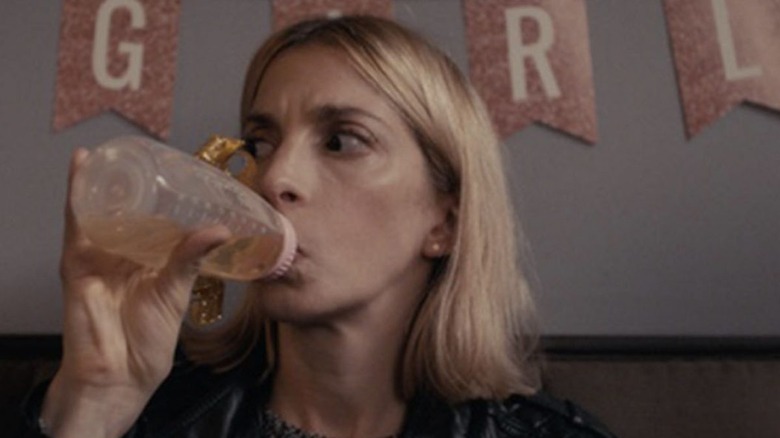 Wolfe Films
From the earliest moments of "Milkwater," the film has all of the trademarks of the quirky indie boom of the aughts, like "Little Miss Sunshine" or "Juno." The dialogue is comedically overwritten (but it's clever!), the settings highlight specific New York City establishments that locals will flip out over seeing on screen, and all of the characters have such defined personalities you can't help but wonder how any of these weirdos crossed paths in the first place. The film has two separate meet-cutes for Milo, once when she and Roger meet at the Phoenix gay bar, and again when she meets the manic pixie dream boyfriend Cameron (Ade Otukoya) at a guitar shop in Brooklyn. Everything about "Milkwater" feels like the adventures of "Nick & Norah's Infinite Playlist," but for adults, and I mean that in the nicest way possible.
Where the movie truly shines, however, is when the friendship between Milo and Roger begins to shift. Roger is obviously appreciative of Milo's sacrifice and has a great deal of love for her as a friend, but while she's a surrogate for pregnancy, he is not a surrogate for a partner or a grown-up life. Director Morgan Ingari effortlessly walks a tightrope between showing Milo as the impulsive, selfish, and aloof woman she's always been, while simultaneously honoring her vulnerability and sincere fear that she's not doing anything meaningful with her life. Ignari isn't afraid to show characters in their messy, beautiful, frustrating full selves. And allows us to walk away with something human.