The Critic: Everything We Know So Far About The Ian McKellen Thriller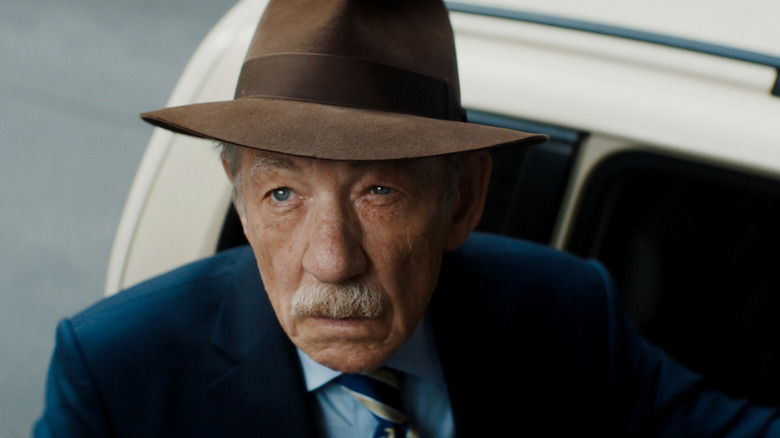 Warner Bros. Pictures
People sure do have some funny ideas about professional critics. If one were to assume movies are accurate in the ways they tend to depict them, critics are all well-paid, fun-hating jerks who lack any sense of imagination and will happily give someone's art a bad review purely out of spite. Honestly? When I was working as a full-time film and TV critic, I could only dream of having enough time and money to walk around in fancy clothes, poo-pooing Hugh Jackman's circus to his face, or telling Michael Keaton I'm going to ruin his play for purely pretentious reasons.
No, the only reason to become a critic is that you're genuinely passionate about the art you're reviewing — not because you expect to make a lot of money doing it and certainly not because you hope to be entangled in a web of murder and lies because of your job. For that, we have movies like "The Critic," the upcoming thriller featuring Sir Ian "No I've never been in a musical" McKellen himself as the titular character. Here's everything else we know about the film so far.
What is The Critic about?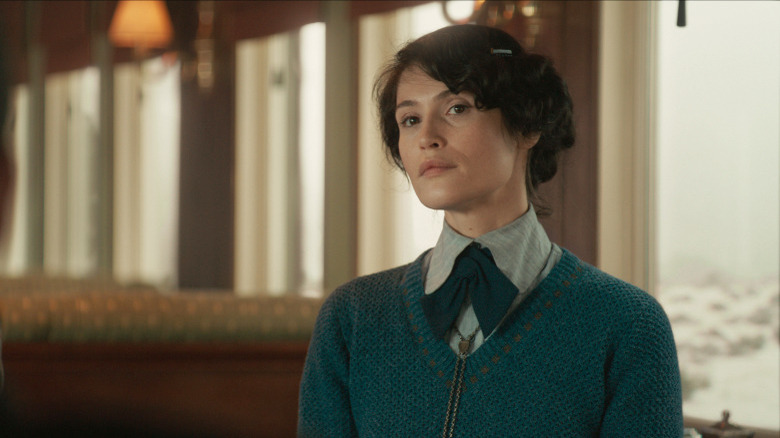 20th Century Studios
"The Critic" is a film adaptation of Anthony Quinn's 2015 novel "Curtain Call," which takes place in London in the summer of 1936. Quinn's book centers on Nina, a West End actor who witnesses a notorious serial killer murdering someone in a hotel. The only problem: she was in the company of a married man at the time, complicating her efforts to contact the authorities and prevent said killer from striking again.
According to Deadline, "The Critic" stars Ian McKellen as Jimmy Erskine, "the most feared drama critic" in London circa 1936, with Gemma Arterton co-starring as Nina, "the actress determined to win his favor." Just like her counterpart in Quinn's novel, however, one thing leads to another, and before she knows it, Nina is "entangled in a dangerous web of blackmail, deceit, and murder." Elsewhere, Jimmy similarly "finds himself in the crosshairs" of his newspaper's new owner, David Brooke (Mark Strong).
All in all, "The Critic" sounds like the kind of adult-targeted genre film that's rarely made these days, similar to this year's "The Outfit" and the McKellen-led 2019 thriller "The Good Liar." (/Film's Josh Spiegel even dubbed this the "They Don't Make Movies Like This Anymore" sub-genre in his review of the latter title.) It's no "2 Cats 2 Furry-ous," but I'll take it.
Who is working on The Critic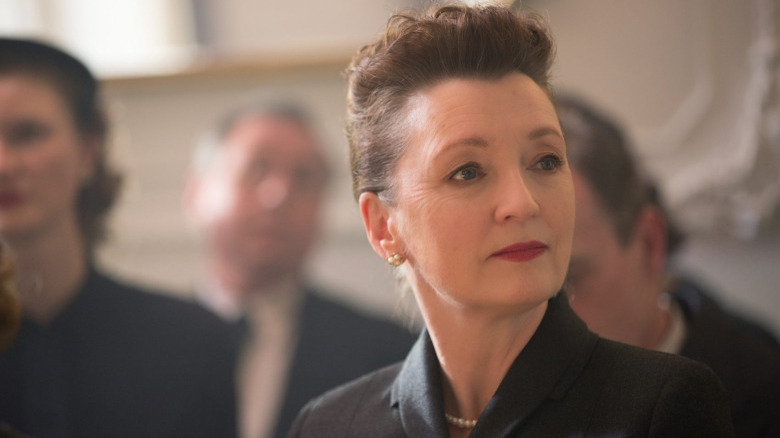 Focus Features
Joining Ian McKellen, Gemma Arterton, and Mark Strong in "The Critic" cast are Lesley Manville ("Phantom Thread"), Ben Barnes ("Shadow and Bone"), Romola Garai ("The Hour"), and Alfred Enoch ("Foundation"). Anand Tucker ("Shopgirl," "Leap Year") is directing the movie based on a script by Patrick Marber, the Oscar-nominated scribe of "Notes on a Scandal" and "Closer" (itself based on Marber's own play).
On top of directing and writing, Tucker and Marber will executive produce "The Critic" with Mark Gordon, Tom Butterfield, and Harry White for Culmination Productions, as well as Naomi George for BKStudios (which is financing the movie). Odds are, most people are more likely to catch this one at home than in theaters, assuming it doesn't just go direct to streaming in the U.S. If so, don't let that put you off; in an era when more and more remarkable adult-targeted films are releasing that way, it's good to remember that a theatrical rollout is far from a guarantee of quality.