Good Luck To You, Leo Grande Review: Emma Thompson Is Magnetic In This Intimate Drama [Sundance 2022]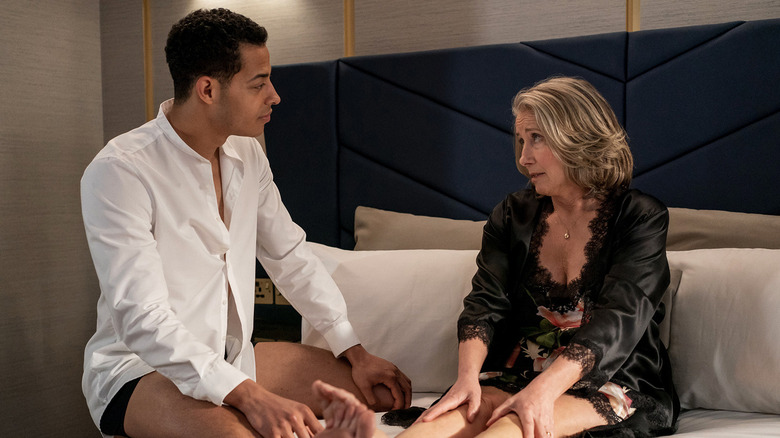 Sundance Film Festival
Everyone knows Emma Thompson is an international treasure. What "Good Luck to You, Leo Grande" presupposes is: Maybe she's even better than everyone already thought? 
Thompson, a multihyphenate and two-time Oscar winner, delivers arguably the best performance of her career in director Sophie Hyde's tender drama, while up-and-comer Daryl McCormack ("The Wheel of Time," "Peaky Blinders") is also spectacular as the title character, Leo Grande. Movies like this don't come around every day, and you're not going to want to miss this one.
Nancy (Thompson) is nervous. The widow and retired teacher has spent her entire life doing everything exactly by the book, but all that ends today. She's done something totally out of character: hired a handsome young sex worker to give her the sexual experiences she's always wanted, but never had. When charming twentysomething Leo Grande (McCormack) arrives in her hotel room, Nancy is more flustered than a convention hall full of Hugh Grant impersonators. His calm confidence and laid-back demeanor are in direct contrast to her skittish second thoughts, and as their conversation flows, the characters peel back each others' layers and expose vulnerabilities, histories, and unexpected wounds.
Female Pleasure – What a Concept!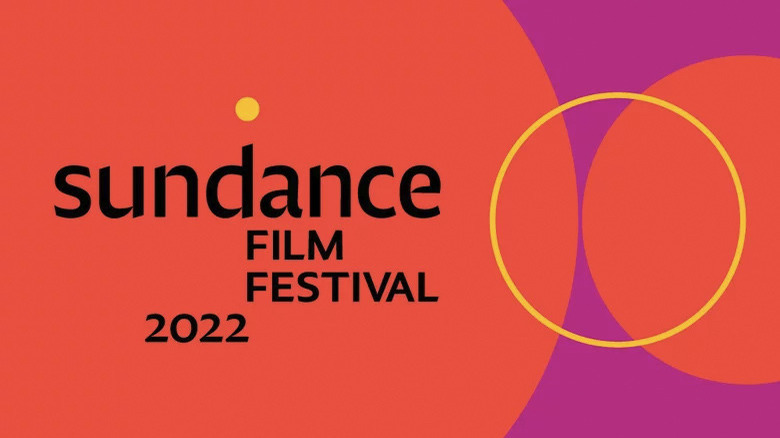 Sundance Film Festival
A majority of the movie consists of two people simply talking in a single room, but thanks to Katy Brand's superb script, those conversations are as riveting as anything else I've seen on screen over the past year. Thompson and McCormack crackle together on screen; she infuses this repressed woman with both gravitas and humor, while he manages to simultaneously feel like the coolest guy in the world and one who's using that slick exterior to hide tremendous personal pain. The drama is so authentic and naturalistic that it feels like you're actually in the room with Nancy and Leo, resulting in a wholly immersive experience – one that's so purely compelling, you can sometimes forget you're watching a movie.
Part of the immersion stems from the novelty of the premise. It shouldn't still feel like a radical act in 2022 for a movie to center on the idea of female pleasure, but because that topic is ludicrously under-explored (in English-language films, anyway), there's an extra level of curiosity to seeing how it's tackled here. That's a huge part of this movie, and it's important and meaningful to see that type of sex positivity on screen in a culture which typically shies away from any frank discussion about sex. But the movie is also concerned with the shame women can feel about their own bodies after struggling to keep from drowning amid unrealistic beauty standards and being bombarded by relentless images of "perfection" to which they can't measure up. The discomfort that flickers across Nancy's face is due to a lifetime of disappointment with herself, and at its core, "Good Luck to You, Leo Grande" is about staring that disappointment in the face and making the uncomfortable choice to barrel through it to find out what lies on the other side.
In a post-movie Q&A, Brand mentioned she was originally considering writing this as a play before she decided it would be a film. But thanks to Hyde's exceptional direction, this movie never feels as if someone has just set up a camera in front of a stage. Instead, the camera is always dancing with these characters, whispering across their bodies and getting close enough to see every barrier drop behind their eyes as they learn more about each other, culminating in an unforgettable final moment (one Thompson described in the Q&A as being the most challenging of her entire career).
"Good Luck to You, Leo Grande" is a spellbinding piece of filmmaking, an acting masterclass, a celebration of the written word, and a powerful cinematic plea for self-acceptance and self-love.
/Film Rating: 10 out of 10