How A Raiders Of The Lost Ark Homage Paved The Way For The Goonies Series Adaptation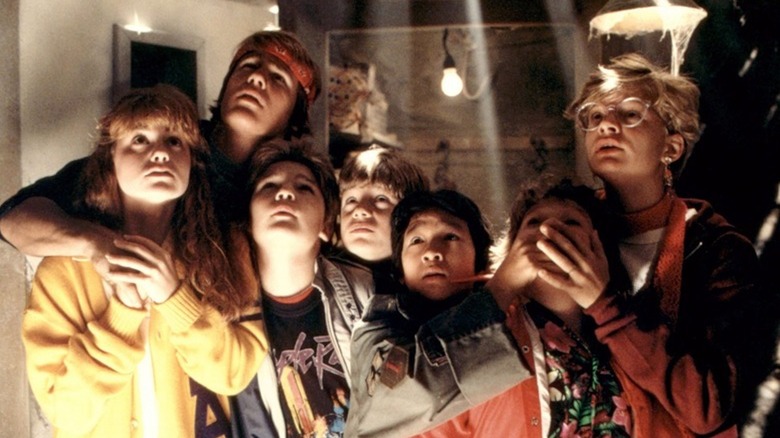 Warner Bros
There isn't a 1980s blockbuster with a more devoted following than Richard Donner's "The Goonies." The exuberant adventure-comedy about a band of adolescent misfits who undertake a treasure hunt to save their due-to-be-demolished homes captivated late Gen Xers and early Millennials with its underdog spirit and sense of kid camaraderie. In light of its enduring popularity, there has long been talk of a sequel or a spinoff, or even a musical. These efforts proved futile until "The Bold Type" creator Sarah Watson sold Fox on a dramatic take inspired by the film's deep cultural imprint. Alas, this project seemed headed for the scrapheap in 2021 when Fox declined to move forward with the pilot. Then Disney+ swooped in several months later, and the series, now titled "Our Time," is back on track. Goonies never, ever say die.
But let's back up and address that premise. How does a show based on people's love for the source material work as a piece of drama?
Questing anew for One-Eyed Willie's rich stuff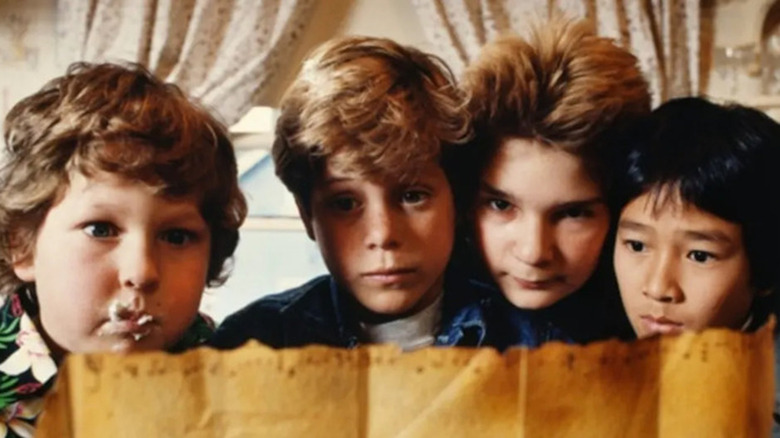 Warner Bros
Turns out, Watson's inspiration was derived not from "The Goonies," but "Raiders of the Lost Ark," specifically, the shot-by-shot home video remake undertaken by teenagers Chris Strompolos, Eric Zala and Jayson Lamb in 1982 (the filming of which was captured in the documentary "Raiders!: The Story of the Greatest Fan Film Ever Made").
Producer Gail Berman recently told Variety, "I thought it was an amazing idea, and it always stood in my head of — how can you take an idea like that and turn it into a TV series?" Her answer: "The series is a story of a town and a family in the lens of 'Friday Night Lights,' and within that, they tell a story of a shot-by-shot remake of 'The Goonies.'" Steven Spielberg's Amblin Entertainment loved the pitch and gave the project their blessing. Once they secured the rights from Warner Bros, they were off and running.
Greg Mottola ("Superbad," "Adventureland" and the upcoming "Confess, Fletch") directed the pilot for "Our Time," which stars Caitlin FitzGerald ("Masters of Sex") as a substitute teacher who teams with three students to pay homage to Donner's classic. As with "Raiders of the Lost Ark: The Adaptation," the fun of the series will be seeing how the kids pull off the film's most extravagant sequences (particularly the finale involving One-Eyed Willie's pirate ship, which was built on WB's gargantuan Stage 16). 
Disney+ has yet to announce an air date.