The Goonies Might Be Good Enough For Broadway But Not Sequel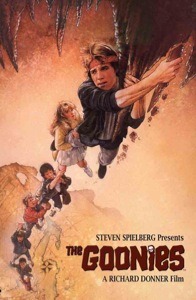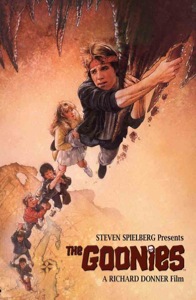 The Goonies are Good Enough for Broadway, Sequel Unlikely
Okay, the good news comes first:
Director Richard Donner is trying to turn The Goonies into the next big Broadway musical sensation.
"Steven and I have discussed it, and it's something that I'm fairly passionate about right now," Donner told EW.
I would travel to New York City to see the Truffle Shuffle on stage. And it would be interesting to see how they translate the boobie traps and Data's gadgets to the stage.
Now for the bad news:
Donner says the often rumored Goonies 2 is very unlikely.
"We never had a script. We tried a couple of times and every time we did, we realized, 'What are we doing?'"
In a world of Indiana Jones 4 and Live Free or Die Hard, surely someone can come up with a good idea for a Goonies sequel. Chris Columbus broke onto the scene with an incredible script which got the notice of Steven Spielberg. He followed up Gremlins with The Goonies, but has written little to nothing since. We need to get Columbus to return to his roots.