Nightbitch: Everything We Know So Far About The Amy Adams Horror Comedy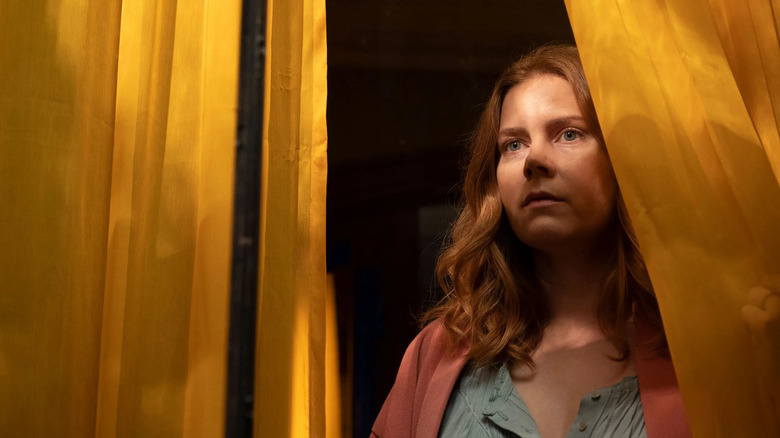 Netflix
I'm of the humble opinion that there's no such thing as too much Amy Adams. The six-time Academy Award-nominated actress is set to star in the Annapurna and Searchlight Pictures film "Nightbitch," based on Rachel Yoder's popular debut novel. Director Marielle Heller ("The Diary of a Teenage Girl," "Can You Ever Forgive Me?," "A Beautiful Day in the Neighborhood") has adapted the book into a screenplay, with the film set to debut on Hulu as part of its release schedule. Unfortunately, we don't know how far away that release will be, but we do have some details that will hopefully help explain just what to expect when "Nightbitch" finally arrives. Here's everything we know so far about this rather peculiar horror-comedy.
What is Nightbitch about?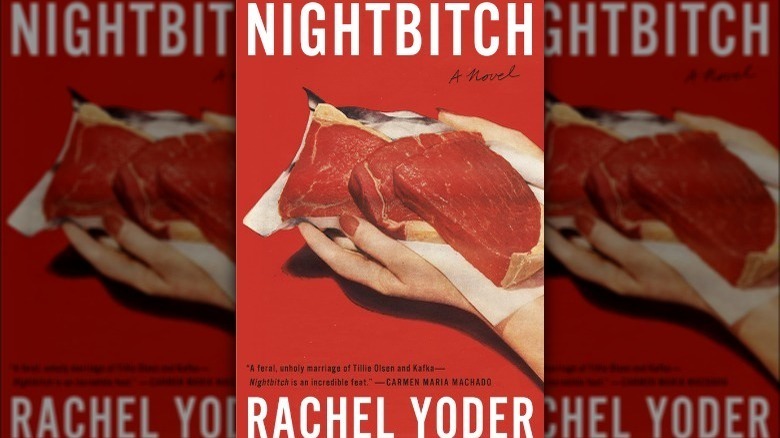 Doubleday
"Nightbitch" is being described as a "darkly comic neo-horror," and is currently in pre-production. Principal photography is due to begin sometime in September in Los Angeles, so we're likely going to hear more casting announcements and additional details in the coming months. As for what the film is actually about, strap in because the details on this one are strange, to say the least. Check out the film's official logline below.
Amy Adams stars as a woman thrown into the stay-at-home routine of raising a toddler in the suburbs, who slowly embraces the feral power deeply rooted in motherhood, as she becomes increasingly aware of the bizarre and undeniable signs that she may be turning into a canine.
Searchlight Pictures acquired the worldwide rights for "Nightbitch" in a $25 million deal, and there are reportedly additional release plans on top of the Hulu debut. Whether this means we'll see a limited theatrical run is still up for debate, but it's nice to know it's not completely out of the realm of possibility.
Yoder's novel focuses heavily on the stress of motherhood, with a husband who isn't pulling his weight with the child-raising or household duties, and a hyperactive child. The woman's transformation into becoming feral starts slowly, with a craving for raw meat, until finally turning completely into a dog. It sounds like there will be some definite werewolf themes running amok, and it'll be interesting to see how Heller adapts the source material.
Who is working on Nightbitch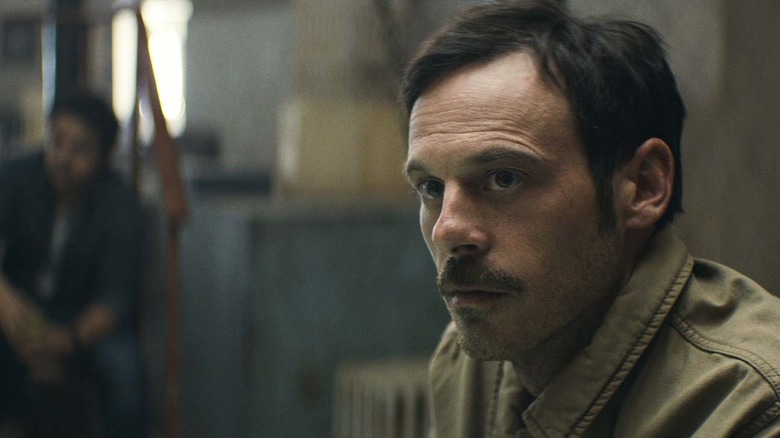 Netflix
Amy Adams will be doing the heavy lifting as the titular "Nightbitch," but she'll be joined by Scott McNairy ("Killing Them Softly," "Argo," "C'mon C'mon") as her less-than-stellar husband. McNairy's character is described as "oft-traveling," which will allow him to join the ranks of cinematic overworked dads who neglect their families for the capitalist regime. Nice.
Megan Ellison and Anne Carey (who produced Heller's "The Diary of a Teenage Girl") are producing the film, as well as Stacy O'Neil, Christina Oh, Adam Paulsen, and Sue Naegle, as well as Heller and Adams, respectively. Heller and Brewster are producing via their Defiant By Nature production banner, with Adams and O'Neil via their Bond Group company. Carey is producing via her Archer Gray shingle, and Sammy Scher and Havilah Brewster are serving as executive producers.