Amy Adams Will Turn Into A Dog In The Very Literally Titled Nightbitch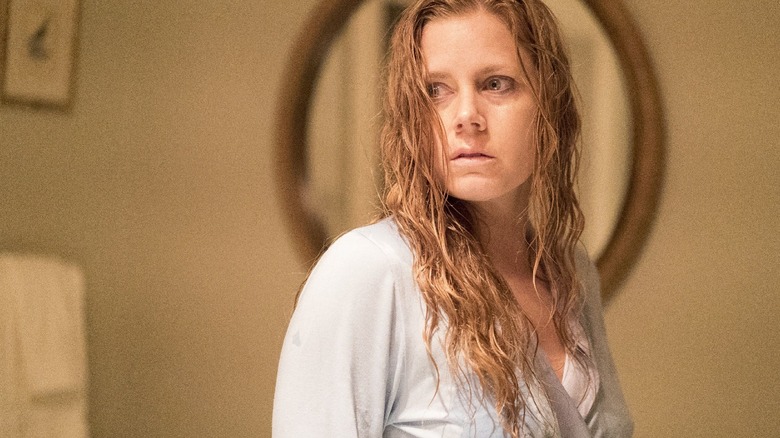 Netflix
There is no dearth of literal movie titles — consider "Snakes on a Plane" or the grindhouse flick "Hobo with a Shotgun" — but now, brace yourselves for ..."Nightbitch."
Described as a darkly comic neo-horror, "Nightbitch," with Amy Adams as the lead, will follow a woman raising a toddler in the suburbs, spending most of her time staying at home and taking care of the child. However, something deeply primordial is awakened by virtue of her motherhood, and several incidents lead to her transforming into a dog, er, in the night.
I have been more than happy to see Adams communicate with extraterrestrials ("Arrival") and even play a nosy woman who spies on her neighbors ("The Woman in the Window") but her transforming into a literal canine in the night sure is a bizarre horror movie premise, even for me.
Searchlight Pictures has acquired the worldwide rights for "Nightbitch" in a $25 million deal, and Marielle Heller ("Can You Ever Forgive Me?") will be helming the film (via Deadline).
Going feral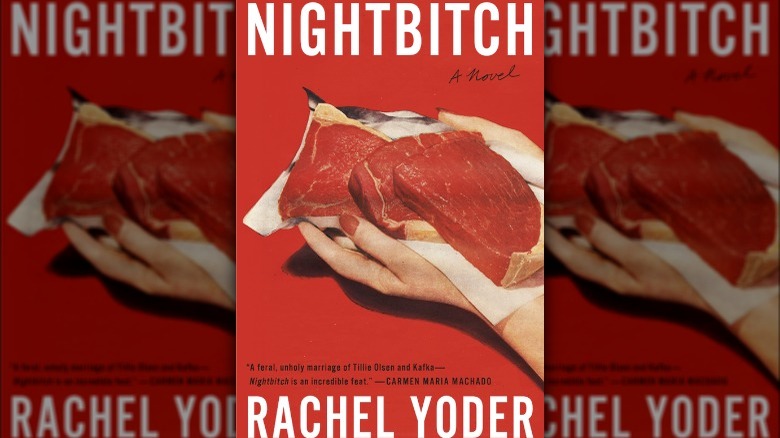 Doubleday Books
"Nightbitch" is based on Rachel Yoder's novel of the same name, and is primarily a story of transformation, in which the protagonist gradually embraces the inevitability of her turning into a canine. Her everyday life is inert and her familial support virtually absent — she is the sole caregiver of her two-year-old, whose hyperactivity often drives her to the edge. An urge to give in to the primal takes over, and soon, she longs for raw meat, completing her transformation into Nightbitch — in a commentary on modern womanhood.
While the horror movie starring Adams will be based on Yoder's novel, Heller will be penning an original script, introducing fresh themes and ideas within the established premise. Adams herself, alongside Stacy O'Neil ("Dead Ringers"), will be producing the film via Bond Group, along with Heller. Megan Ellison, Christina Oh, Adam Paulsen, Sue Naegle, and Sammy Scher will be serving as executive producers.
Searchlight Presidents David Greenbaum and Matthew Greenfield told Deadline about their admiration of Adams, along with the premise of a "provocative" film, which is rather appealing for them:
"We are long-time admirers of Amy Adams, and we are thrilled to join with Annapurna and this incredibly creative team of filmmakers to bring this unique story to the screen. We're also delighted to reunite with Mari Heller and Anne Carey again following the collaboration on Can You Ever Forgive Me? Mari has brilliantly adapted Rachel Yoder's stunning debut for what promises to be a provocative film."
"Nightbitch" is expected to stream as a Hulu Original in the U.S., although there is an additional release plan that will be announced later. A release date has not been attached to it yet.