Taika Waititi And Christian Bale Planned A Gorr Dance Sequence That Was Never Shot For Thor: Love And Thunder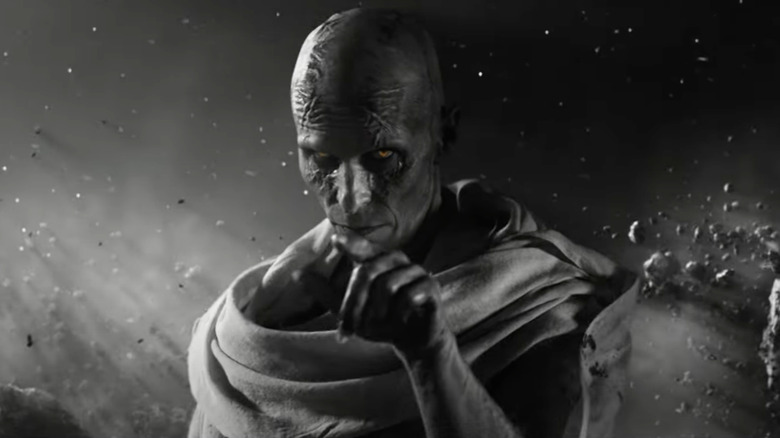 Marvel Studios
Who's ready to see a proper dance-off, with or without pants, in the Marvel Cinematic Universe? "Eternals" gave us a taste of one with its Bollywood dance number, but in that scene, our heroes stood on the sidelines, watching as immortal-turned-actor Kingo (Kumail Nanjiani) shot a choreographed routine on the set of a film-within-the-film. We have yet to really see a superhero and villain work out their aggressions through dance in the MCU.
At this point, I would settle for an eccentric villain doing an interpretive dance. To hear Christian Bale tell it, something like that was in the planning stages for the latest MCU film, "Thor: Love and Thunder," in which Bale plays Gorr the God Butcher, whose name and general black-mouthed appearance speak for themselves.
/Film's Hoai-Tran Bui was on hand for a recent press conference for "Love and Thunder," in which Bale teased that he and director Taika Waititi had cooked up a Gorr dance for the movie. The actor and former Batman (who still hasn't seen "The Batman") said:
"[The dance was] talked, perhaps only whispered [about] between Taika and myself. Would we ever find half a day to be able to do a Gorr dance? We're both Kate Bush admirers and wondered just how bizarre ... because if we didn't ... [it] actually stayed in our heads. I think we realized that this was probably never going to end up [in the film]."
At the press conference, Waititi chimed in to say, "[Gorr's dance is] probably something we should do on a weekend." Tessa Thompson, who reprises her role as Valkyrie in the film, added, "We should do it now."
Gorr vs. Thor and Kingo for the fate of the dance world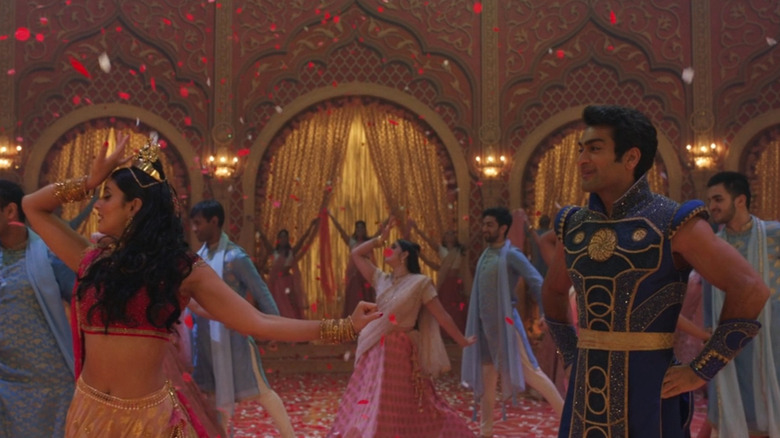 Marvel Studios
Waititi's first directorial work for Marvel Studios was the "Team Thor" series of mockumentary shorts, and those seem like the kind of thing that could be filmed in one weekend. So when he jokes about doing Gorr's dance "on a weekend," we can only hope it's not too late for them to actually make that happen.
The MCU has a tendency to kill off its villains after one movie, so although this is pure speculation coming from someone who hasn't seen the film yet, it wouldn't be surprising if Gorr was a one-and-done after "Love and Thunder." But since Marvel itself likes to ask the question "What If...?" just think about what it would be like if Bale and Waititi combined their talents again to do a series of "Team Gorr" mockumentary shorts.
They could do it in the style of "Dancing with the Stars," except Gorr, Thor, and maybe Kingo would actually be up there in the stars above our heads, dancing. And laughing ... all the way to the bank, just "Love and Thunder" will be doing when it dances into theaters on July 8, 2022.