Christian Bale Still Hasn't Seen The Batman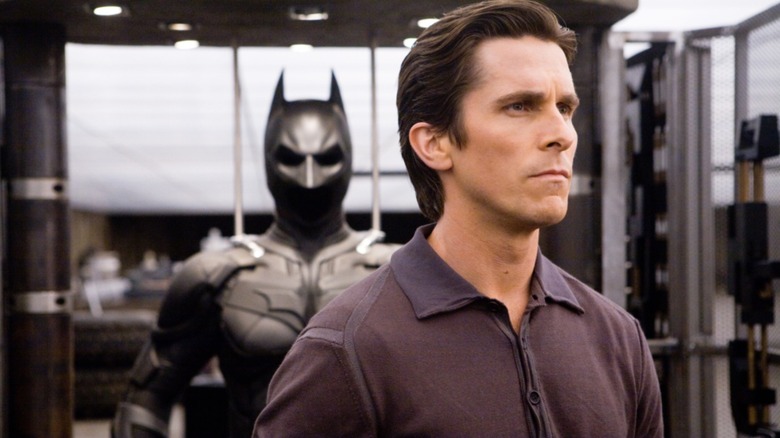 Warner Bros.
Matt Reeves' "The Batman" brought the titular Caped Crusader to life in wildly interesting ways, painting a gritty, seedy, convincing picture of Gotham in the process. Unfortunately, Christian Bale, who played Batman in Christopher Nolan's "The Dark Knight" trilogy, hasn't gotten the chance to experience Reeves' iteration of the DC hero, yet.
In an interview with Variety during the premiere of "Thor: Love and Thunder," in which Bale plays the villainous Gorr the God Butcher, the actor explained why he has not gotten around to seeing "The Batman" while praising Robert Pattinson's acting skills:
"I still haven't seen it. I will see it. Listen, mate, it's amazing how few films I see. Every director I work with, I've seen a couple of their films and they're always looking at me going, 'Are you kidding?' I like to really savor films and I don't watch too many. But I will, I certainly will. Robert is an absolutely wonderful actor. We bumped into each other, talked a little bit about it ahead of time, and I heard wonderful things."
Hopefully, Bale will get around to seeing "The Batman" soon, and purportedly share his thoughts about it sometime. If not, that's okay too — I mean, the guy's pretty busy.
From vigilante to god killer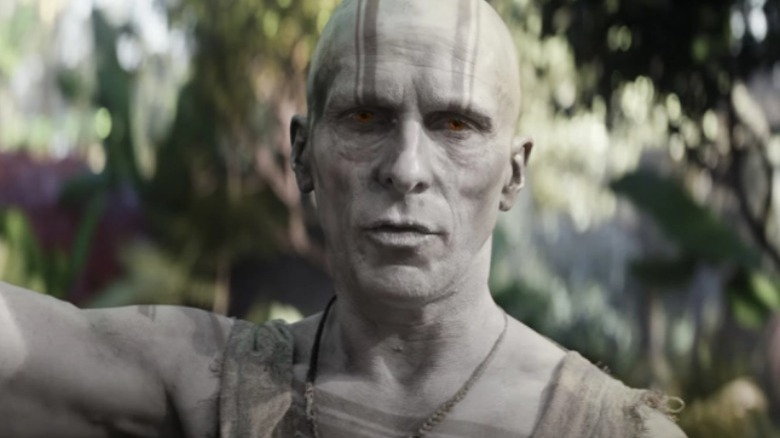 Marvel Studios
Bale's rendition of Batman is memorable, to say the least, as the actor infused the character with nuance and complexity. The classic dichotomy between billionaire-playboy Bruce Wayne and brutal vigilante was realized in great depth throughout Nolan's trilogy, and Bale added great dynamism to the role, playing out a well-fleshed-out arc.
Pattinson's Batman is markedly different, of course — he's a young man in year two of his vigilantism, utterly burdened and broken by the past, to the point that he completely rejects the Bruce Wayne persona. We get to witness some classic Batman skills that are highlighted in the DC, including his sleuthing skills when it comes to working behind the scenes and solving crimes on a more grounded level.
These elements, combined with a realistic, yet fantastical iteration of well-known Gothamites, helped "The Batman" achieve explosive box office success, which is very well deserved.
Bale has rejoined the superhero genre with his role as Gorr in "Love and Thunder," who, as per his comics origins, had vowed to kill the Norse gods after they turn their backs on him and his family. Acquiring an epic god-killing weapon called All-Black the Necrosword, Gorr nearly kills the God of Thunder, and confronts Thor in a battle by the end of his arc. Whether he succeeds in carrying out his plans in the upcoming film or not, remains to be seen.
"Thor: Love and Thunder" hits theaters on July 8, 2022.