How Deadpool 3 Will Fit Into The MCU, According To The Writers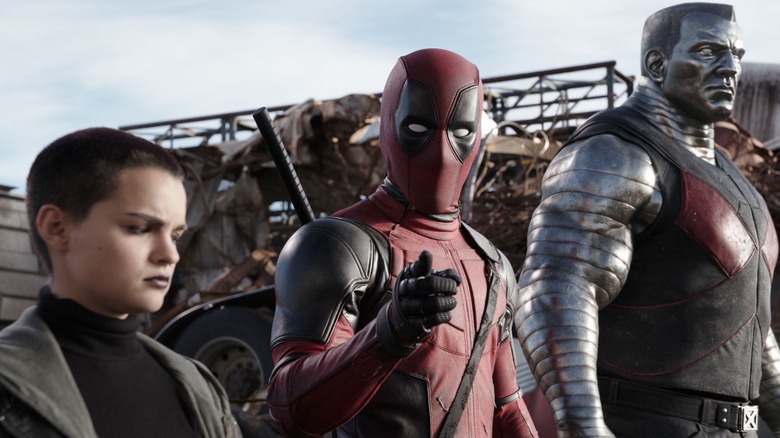 20th Century Fox
The long-anticipated "Deadpool 3" has been in the works for quite some time (roughly four years), and fans have been antsy about how the upcoming film will integrate itself to fit in with the Marvel Cinematic Universe, if at all. The process has its many challenges, for sure, as the popularity of the "Deadpool" movies hinges upon a certain sense of irreverence for the superhero genre, which helps the central character break the superhero mold in many ways.
As "Deadpool 3" is officially a part of the MCU, thanks to the Disney-Fox merger in 2019, the upcoming sequel will be the first MCU movie to have an R-rating. Screenwriters Rhett Reese and Paul Wernick have spoken about this fresh aspect, and how they had to adapt to the MCU revelation, which obviously impact the entire storyboarding process, explaining the ever-increasing time gap between "Deadpool 2" and its sequel.
'Fish-out-of-water comedy'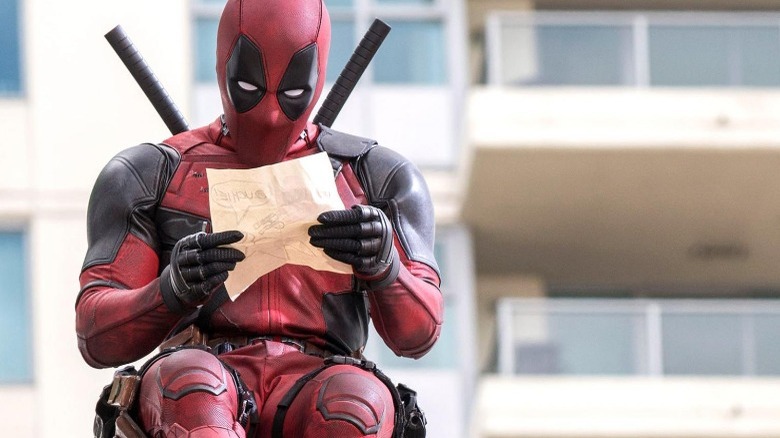 20th Century Fox
In an interview with Post Cred Pod, Reese and Wernick were asked how a character like Wade Wilson (Ryan Reynolds) would mesh together with a comparatively "cleaner" MCU — which, so far, is devoid of overtly adult humor and self-awareness to the point of parody. The screenwriters welcome this opportunity as a "wonderful" one, as it allows for Wade/Deadpool to expand upon the character's core characteristics in a wildly different context:
"It's a wonderful opportunity for fish-out-of-water [comedy]. Deadpool is a lunatic at the center of a movie ... To drop a lunatic into a very sane world, it's straight butter. It's going to be really fun."
While the MCU leans heavily on in-universe jokes and gags, the results are mixed, as some work well enough while others do not. For instance, "Doctor Strange and the Multiverse of Madness" has several humorous moments, including the genuinely amusing introduction of Pizza Poppa (who did nothing wrong, by the way) and the rather awkward, out-of-place inclusion of Strange's 'Illumi-whatti?" line.
In contrast, the humor in the "Deadpool" movies has always been abrasive, irreverent, and constantly in tune with the character. Deadpool's dark sense of humor stems from his personal worldview, and to situate such a character amid the "cleaner" heroes of the MCU creates the opportunity for a wild ride.
Striking gold when it comes to character authenticity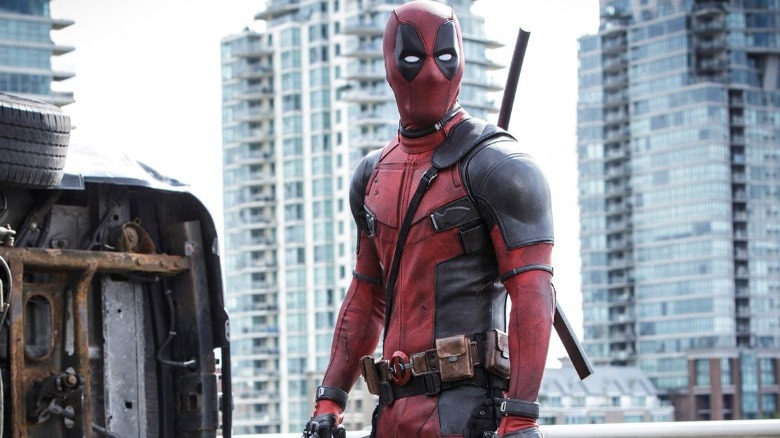 20th Century Fox
Wade Wilson is many things, being a mercenary with a questionable moral compass and often insane takes during serious scenarios. This very aspect lends to the enduring appeal of the character, as he is extremely authentic to himself, without necessarily assuming the stereotypical tropes that a superhero is expected to exhibit. Balancing this key aspect with the widely established tone and feel of the MCU can sure be a daunting task, but Reese and Wernick seem to be up for that challenge, and appreciative of studio support so far:
"You know, it's never a marriage we necessarily saw coming — Fox and Disney, that was an external thing [separate] from our storytelling process. But we're absolutely finding the serendipity and the gold in that situation, or we're trying to ... Deadpool is gonna be Deadpool. Now when it comes to a particular joke, if we cross a line, maybe we'll hear at some point, 'Maybe not that joke.' But I think they've been incredibly supportive of what we're doing."
Deadpool without his trademark adult humor and metacommentary is a rather strange idea, and only he can pull off lines like, "Fourth wall break inside of a fourth wall break? That's like ... 16 walls!" without sounding too goofy. The fact that the writers have decided to stick to the character's authenticity is great news, and will potentially put a new spin on the tone of the MCU.
A release date for "Deadpool 3" has not been revealed yet.