Chris Evans Thinks Captain America Has The Worst Avengers Suit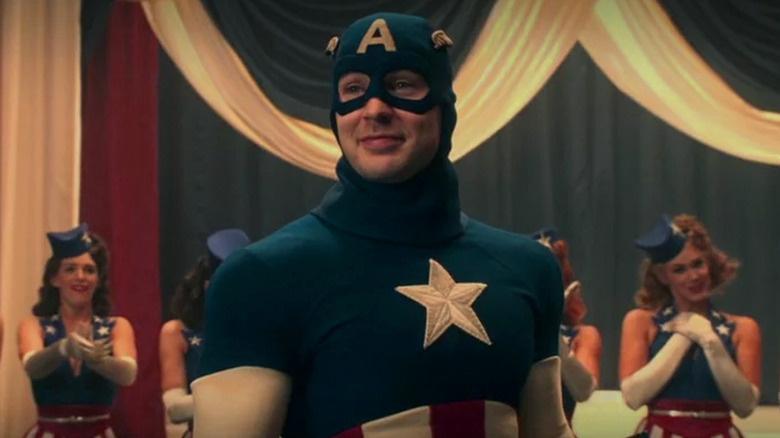 Marvel Studios
If there's one thing we've learned about Chris Evans, it's that he's gonna serve no matter what he's wearing. Whether his character sports some interesting facial hair or goes to work in a blue spandex suit, it's likely going to look good — because, well ... Chris Evans is a pretty good-looking dude.
Ironically, though, the actor has pretty strong opinions on one of the more iconic — and flattering — looks of his career: that of Captain America, whom Evans portrayed for almost 10 years across an identical number of films. The Captain America suit evolved quite a bit in Evans' tenure as the character, and it's a fan favorite for many compared to other Avengers costumes. But for Evans himself, that couldn't be further from the truth.
'It's not the best'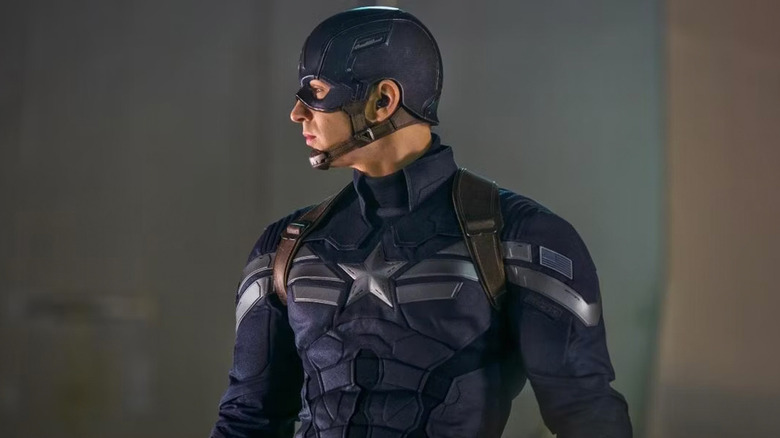 Marvel Studios
Evans has been pretty gracious about Captain America's ever-changing look throughout the years. He even professed his love for the Stealth variation of the costume from "Captain America: The Winter Soldier" (above) — a personal favorite for a lot of Cap fans. But when it comes to other iterations of the uniform, which skew close to the red-white-and-blue theme to various degrees, Evans wasn't always impressed.
The actor broke his silence about the Captain America suit with LADbible TV, where he mulled over "the internet's biggest debates" with "Lightyear" co-star Taika Waititi. When asked whether Captain America has the best suit of any superhero, both Evans and Taika disagreed. "I might be biased," Evans said, "but it's not the truth." He continued:
It's the suit for him, and it works for him, but if we're measuring against all the Avengers, let's be honest: It's not the best. S***, they're all better than mine. Whether it's Scarlett [Johansson], whether it's [Chris] Hemsworth, whether it's Tom Holland...
The next generation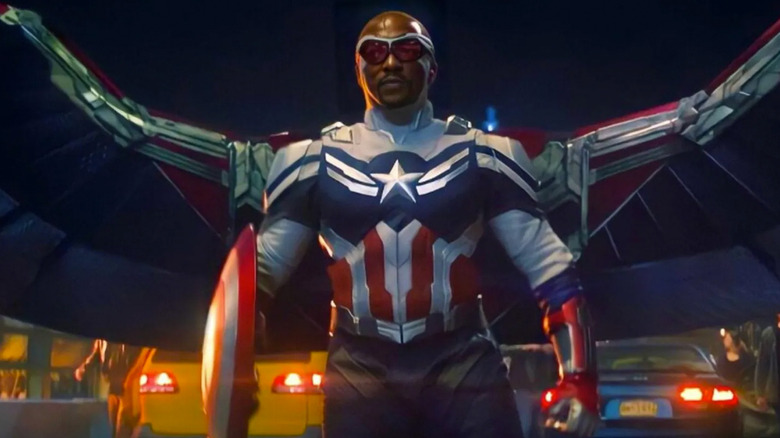 Marvel Studios
Cap's uniform might not be the best compared to every superhero costume, but the Captain America suit never fails to stir up a few positive feelings, at least for this writer. You don't have to be particularly patriotic to appreciate the work behind each particular suit. They deftly portray Steve Rogers' journey from moralistic symbol to disillusioned rogue and, eventually, to a hero on his own terms. It's why so many fans really love what each suit represents, both to the story at large and to Steve's own identity.
Still, we can't fault Evans for wishing for something a bit cooler for Captain America. Thor does have a cape, after all. But this is still Chris Evans we're talking about. The guy can sell even he dorkiest iteration of the suit, helmet wings and all. 
Though Evans' time as Captain America is (probably) done, the mantle lives on in Anthony Mackie's Sam Wilson. Mackie sported a remix of the classic Cap suit in the Disney+ series "The Falcon and the Winter Soldier," which is indisputably cool in so many ways. It's going to be fun to see the actor test out his own take on the suit in the future, especially knowing how story-driven the evolution of the costume can be.