15 Pandemic VOD Releases That You Missed Out On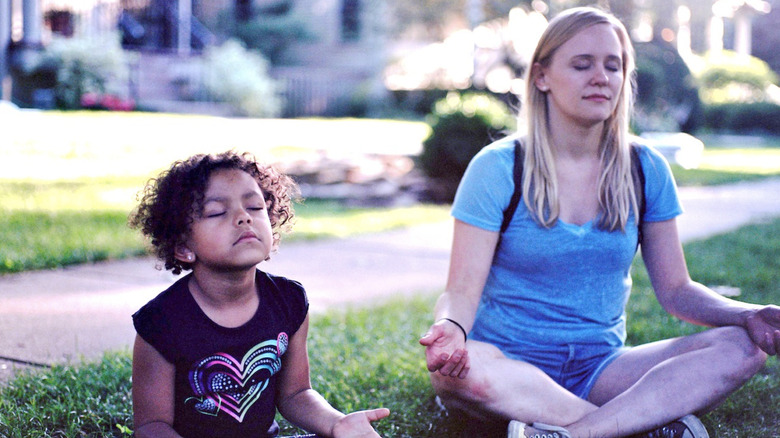 Oscilloscope Laboratories
Somehow, it seems like only yesterday and simultaneously 20 years ago that COVID-19 first invaded our worlds and changed absolutely everything. Don't get it twisted, the pandemic is still very much a thing, but with lockdowns no longer mandated and theaters back open, the film scene doesn't look the way it did back in 2020. 
The unfortunate reality is that 2020 meant a slew of films were dropped onto VOD and streaming services with little to no marketing, as the box-office revenue from guaranteed blockbusters wasn't available to supplement the costs of smaller features. Fortunately, as someone who didn't leave their house then (and let's be honest, doesn't really leave the house now) I spent all of 2020 watching as many movies as I could get my grubby little hands on. 
Here are 15 of the best VOD releases from the start of the pandemic that you may have missed.
Banana Split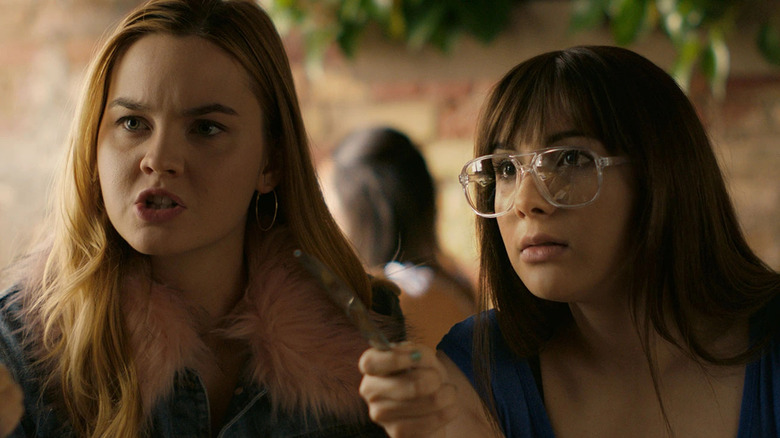 Vertical Entertainment
High school romances can sometimes feel like soap operas, and teen movies often struggle to showcase what those intense emotions can look like without insulting the very characters caught up in the chaos. Fortunately, this is not the case for Benjamin Kasulke's directorial debut, "Banana Split." 
Written by Joey Power and the film's star Hannah Marks, "Banana Split" is a charming romantic-comedy/friendship tale about a girl named April (Marks) who after a messy breakup with her high school boyfriend Nick (Dylan Sprouse) develops an unlikely friendship with his new girlfriend, Clara (Liana Liberato). Due to Marks' young age, "Banana Split" avoids a lot of the insulting teen movie tropes and instead treats all of the characters like real people with real conflict. 
Not only did "Banana Split" have to combat the uphill battle of a quarantine VOD release, but the title is awfully similar to the 2019 horror redux of "The Banana Splits Movie." This is one that went sadly underseen but fortunately is currently available on Netflix.
Bit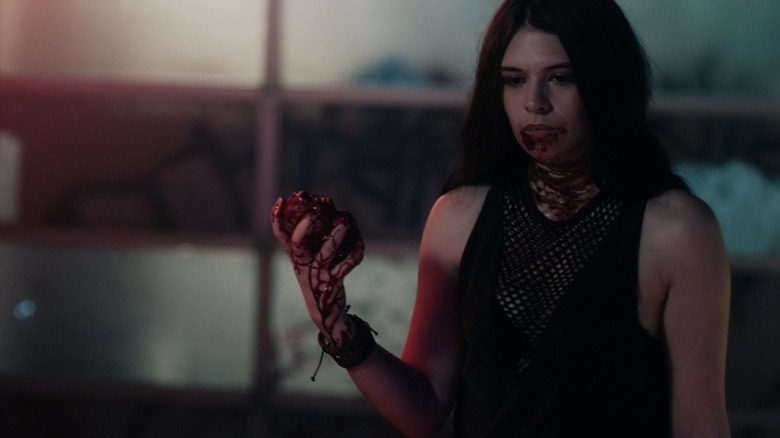 Vertical Entertainment
This isn't the first time I've talked about Brad Michael Elmore's "Bit" on /Film, and it certainly won't be the last. "Supergirl" star Nicole Maines plays Laurel, an eighteen-year-old girl looking to start life anew in Los Angeles with her brother, Mark (James Paxton). On her first night out, Laurel is seduced by Izzy (Zolle Griggs) who turns out to be one of the members of an intersectional feminist girl gang of vampires, run by the malicious and misandrist Duke (Diana Hopper). 
Laurel is forced to "join or die," and embarks on a series of punk rock vampire adventures taking down the people who willfully cause harm to women and the world at large ... which means their meals consist almost exclusively of f***boys and losers. However, absolute power corrupts absolutely, and Laurel quickly learns that Duke might have been buying into her own brand of B.S. for a little too long, and she may be the only shot at restoring balance to the vampire crew. 
"Bit" is currently available to stream on Prime Video and Tubi.
Black Bear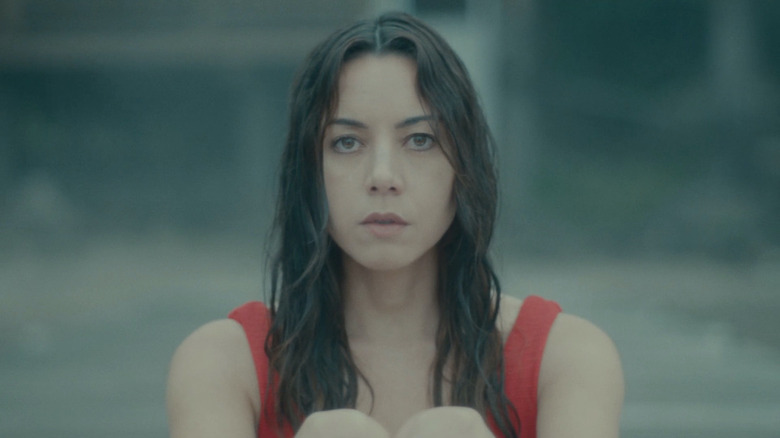 Momentum Pictures
It was actually discussing Aubrey Plaza's earth-shattering and criminally underseen performance in "Black Bear" that got me thinking about all of the other 2020 VOD releases that got the shaft, inspiring this very list. 
In this gripping psychological thriller, Plaza stars as a filmmaker who hides away in an isolated lake house looking for inspiration and finds herself in the middle of a chaotic battle of wits with the house's hosts. Just when it seems like you've gotten a handle on what's happening between the trio, the film quite literally flips the script, and Plaza is thrown into unimaginable turmoil. 
Written and directed by Lawrence Michael Levine, "Black Bear" is currently available on Prime Video and Paramount+.
Boys State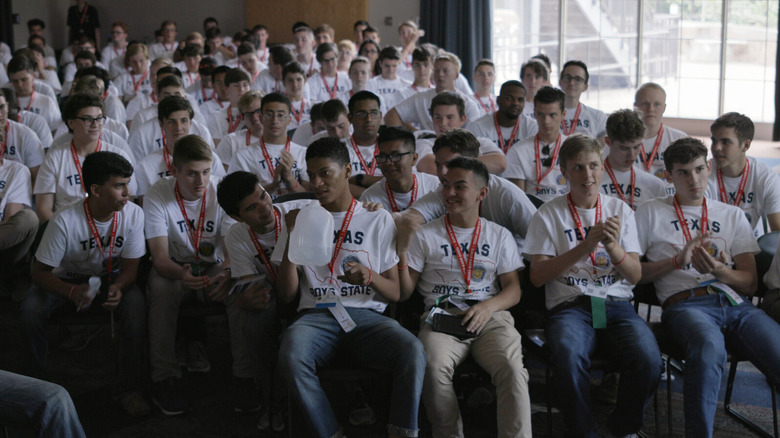 A24
A24 films are notorious for their powerful word of mouth and highly stylized marketing campaigns, and despite "Boys State" being one of the best films of 2020, it's still one that most people have yet to see. 
Directed and produced by Jesse Moss and Amanda McBaine, the documentary follows the titular annual Boys State event in Texas, where 1,100 high school-aged boys from across the state and a variety of political backgrounds come together and attempt to craft their own representative government. "Boys State" is a microcosm of American politics and an unsettling reminder that political division and manipulation show no signs of "dying off," and have instead evolved for future generations. 
"Boys State" is available to stream on AppleTV+.
Miss Juneteenth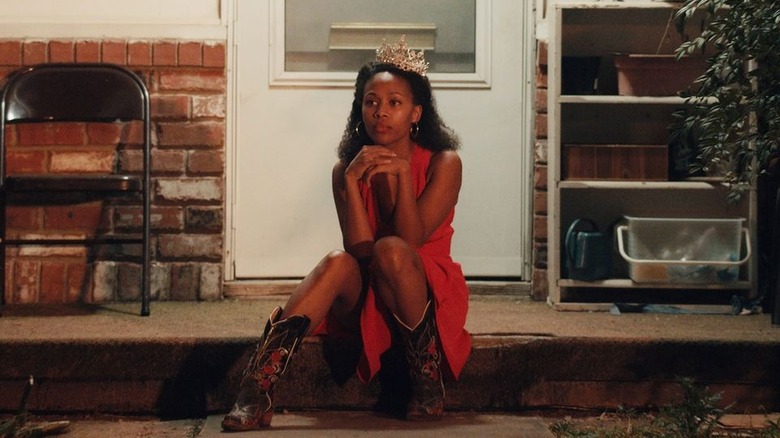 Vertical Entertainment
Channing Godfrey Peoples' debut feature is a stunning look at the generational relationships between the matriarchs of a Black family, told through the lens of Turquoise (Nicole Beharie) and her daughter Kai (Alexis Chikaeze) as she, like her mother, competes in the annual Miss Juneteenth pageant. Kai doesn't have the desire to win a beauty pageant the way her former pageant-winning mother does, and despite this being a relatively common story in mother-daughter dramas, "Miss Juneteenth" is a refreshingly new perspective. 
Beharie's performance is downright mesmerizing, and Peoples sincerely crafted one of the best films of 2020. It's a shame that the film went underseen by the masses but fortunately, those who did see it have been singing its praises for the last two years, and it was watched by many this past Juneteenth. 
"Miss Juneteenth" is available to stream on Roku and BET+.
Never Rarely Sometimes Always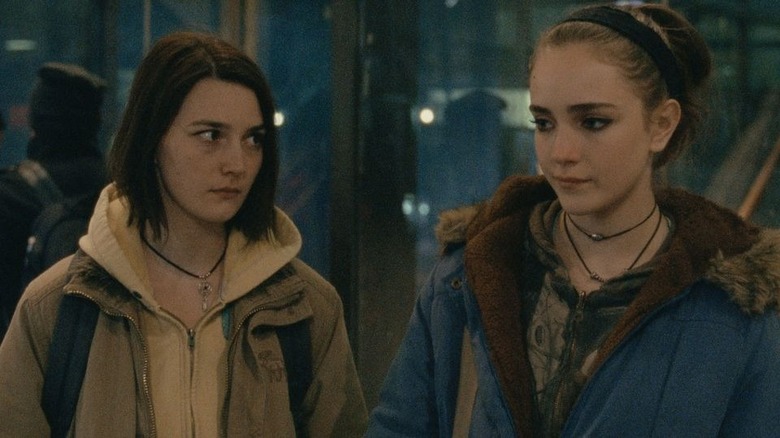 Focus Features
Despite winning the U.S. Dramatic Special Jury Award: Neo-Realism at Sundance and winding up on many critics' end-of-year "best of" lists, the abortion road trip movie "Never Rarely Sometimes Always" was a critical darling that went unnoticed by the average movie fan. 
Eliza Hittman's film sees a 17-year-old named Autumn Callahan (Sidney Flanigan) who, upon discovering she's pregnant, realizes that she's unable to obtain an abortion in Pennsylvania without parental consent and must travel to New York City to procure a procedure. Autumn is joined on her trip by her cousin Skylar (Talia Ryder), and the two are forced to rob grocery stores to pay for traveling fares. 
The film is a moving examination of an unfortunately common occurrence and a story that many would benefit from seeing. "Never Rarely Sometimes Always" is now available on Prime Video.
Relic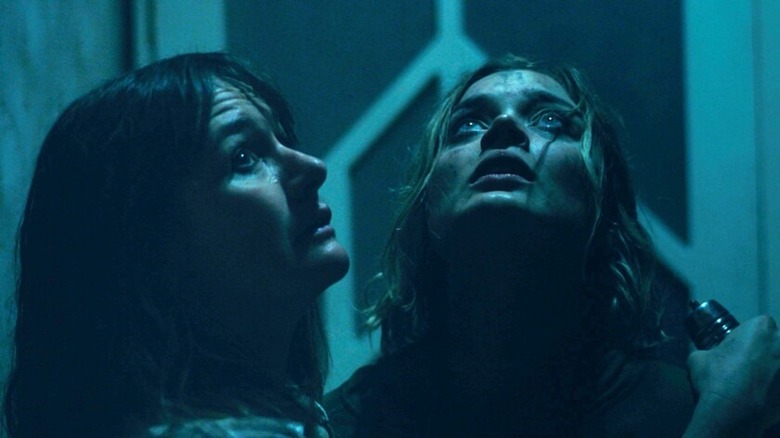 IFC Midnight
There's been a big surge of films exploring themes of generational trauma as of late, but "Relic" from Japanese-Australian writer/director Natalie Erika James is unafraid to explore the sometimes horrific transformational toll inherited trauma can have on a person's existence. 
Emily Mortimer plays Kay, a woman who brings her daughter Sam (Bella Heathcote) on a journey to track down Kay's elderly mother, Edna (Robyn Nevin), who has mysteriously gone missing. The three generations of women have a difficult relationship, to put it kindly, and once Edna returns, all three of them are forced to contend with the reality of Edna's condition and accept what it may mean for their respective futures. 
The film is as haunting as it is beautiful, and "Relic" is available for rental on VOD.
Saint Frances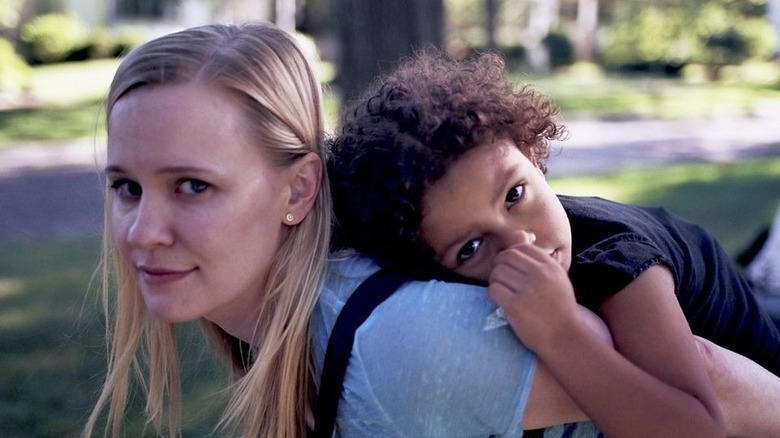 Oscilloscope Laboratories
Debuting at the 2019 SXSW festival and taking home both the Audience Award and Special Jury Award, it's a true shame that a film as brilliant and breathtaking as "Saint Frances" was released to such little fanfare in the heart of quarantine. 
Kelly O'Sullivan absolutely shines as Bridget, a thirtysomething who takes a nannying job following an abortion and develops an unlikely friendship with the six-year-old girl named Frances she's been hired to watch. Bridget has been bogged down by the ridiculous standards a woman of her age "should have met" by now, making "Saint Frances" a touching, hilarious, and honest look at how complicated it can be to navigate the world as a single woman. 
"Saint Frances" is available to watch on Starz.
Saint Maud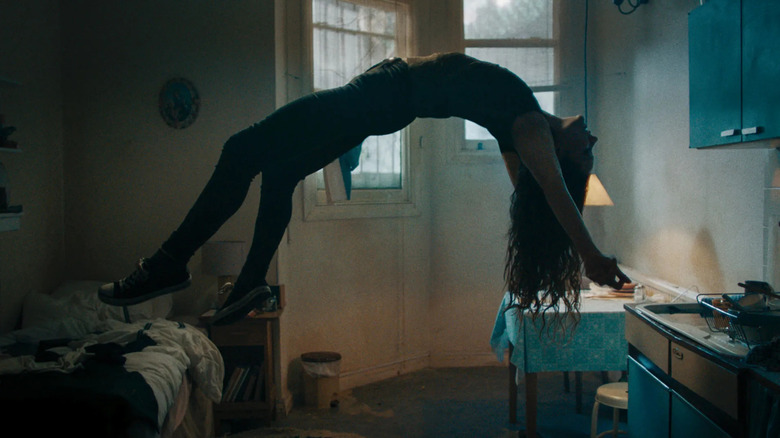 A24
"Saint Maud" was one of the most highly anticipated films from A24 after it played festivals in 2019, which meant the pandemic delays around the release were even more agonizing. 
In Rose Glass' directorial debut, "Saint Maud" is the story of a reclusive young nurse named Maud (Morfydd Clark) who throws herself into a pious lifestyle following an unfortunate tragedy with her most recent patient. Maud becomes the private nurse for an iconoclastic dancer named Amanda (Jennifer Ehle), who may have met her match with Maud's obsessive, Catholic sanctimoniousness. 
"Saint Maud" is sometimes funny, oftentimes unsettling, but the final moments are well worth the years of hype. "Saint Maud" is available on Paramount+.
She Dies Tomorrow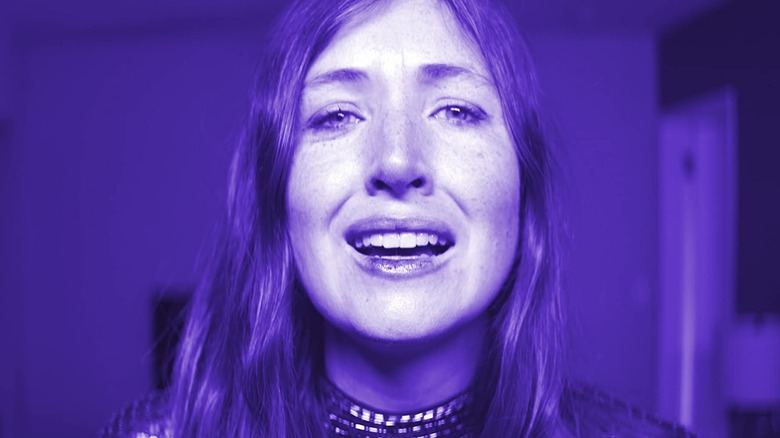 Neon
It's an impossibility that Amy Seimetz could have predicted the abject helplessness the world would collectively endure as COVID-19 irreparably changed our lives, but her outbreak thriller "She Dies Tomorrow" tapped into our communal agony in a way no one could have anticipated. 
Kate Lyn Sheil stars as Amy, a woman who becomes overcome with the feeling that she's going to die tomorrow. She has no proof or rational explanation to back up her claims, but she spends the last day of her life preparing for the inevitable. Strangely, Amy isn't alone in her feelings. Her mindset begins to slowly spread throughout her town, infecting friends and loved ones with the compulsive belief that they're all going to die tomorrow. The film may be difficult for some to watch due to its stylish approach and heady subject matter, but I personally found it extremely comforting. 
Yes, I am in therapy, why do you ask? 
"She Dies Tomorrow" is available to stream on Hulu.
Shirley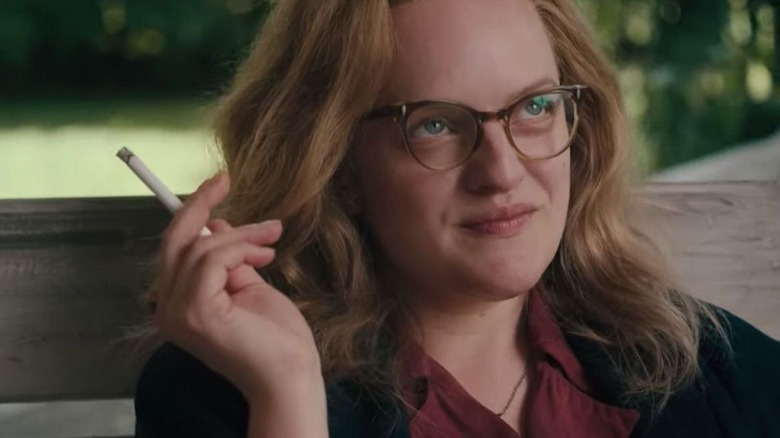 Neon
Elisabeth Moss is one of the most gifted performers in the industry, and her talents are well on display in Josephine Decker's "Shirley." Moss stars in the titular role, as acclaimed horror and mystery author Shirley Jackson. Rather than exist as a standard biopic, "Shirley" is a haunting reinterpretation of Jackson's life, presenting her as an emotional hurricane personified, more reflective of her work than the actual human being that created these stories. 
Biopics simply cannot exist the way they did in a post-"Walk Hard: The Dewey Cox Story" world, which has opened the genre to more interesting artistic interpretations. "Shirley" is less a biopic about an actual human being than an exploration of her artistry through the lens of her own life. 
"Shirley" is available to stream on Hulu.
Small Axe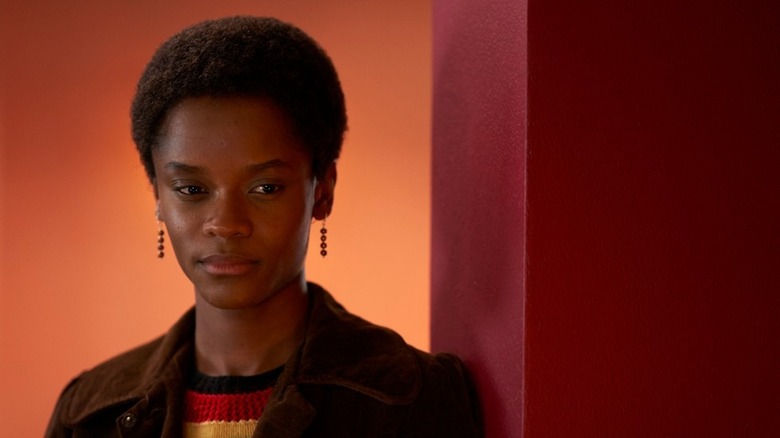 Prime Video
Technically classified as a TV mini-series, Steve McQueen's anthology film series "Small Axe" is absolutely required viewing for anyone, everyone, at any time. 
The series consists of five feature-length films that center on London's West Indian community from the late 1960s to the mid-1980s, consisting of "Mangrove," "Lovers Rock," "Red, White, and Blue," "Alex Wheatle," and "Education." Each film was directed by McQueen, who co-wrote three of the screenplays with Alastair Siddons and two with Courttia Newland. They were released on Prime Video in November 2020, a few months after the justified uprising following the murder of George Floyd, which should have been a perfect opportunity for people to learn more about the systemic and continued reality of racial injustice across the globe, but instead, many ignored "Small Axe" due to their own fragility. 
"Small Axe" is still available on Prime Video and is an absolute must-see.
Spontaneous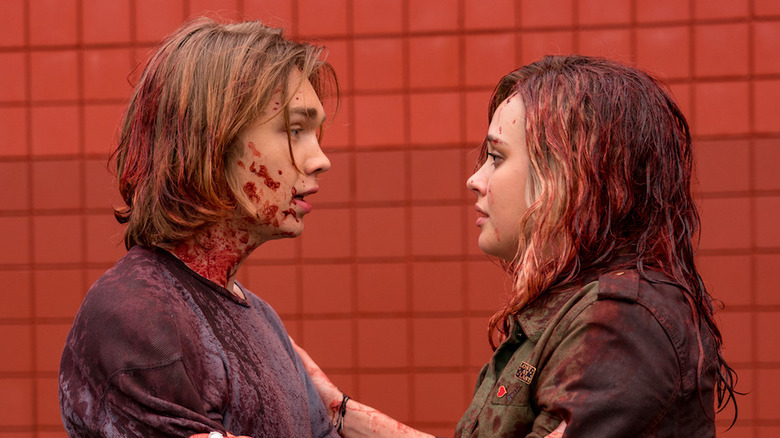 Awesomeness Films
Cards on the table, "Spontaneous" was my favorite film of 2020 and two years later, I'm still screaming at the top of my lungs about how people need to get on board and watch Brian Duffield's feature directorial debut. 
Katherine Langford stars as Mara, a teenager finding her way in the world when her classmates begin spontaneously combusting without any rhyme or reason. Now, knowing that Mara and her friends are essentially ticking time bombs, she begins living her life to the fullest in whatever way that speaks to her. She, her new boyfriend Dylan (Charlie Plummer), and best friend Tess (Hayley Law) attempt to find normalcy in a world cloaked in tragic deaths, even as the government tries to step in and destroy their sense of normalcy in the hopes of finding a cure. 
"Spontaneous" unfortunately becomes more and more relevant every day, which is why you should immediately hop onto Paramount+ and watch it as soon as you can.
Werewolves Within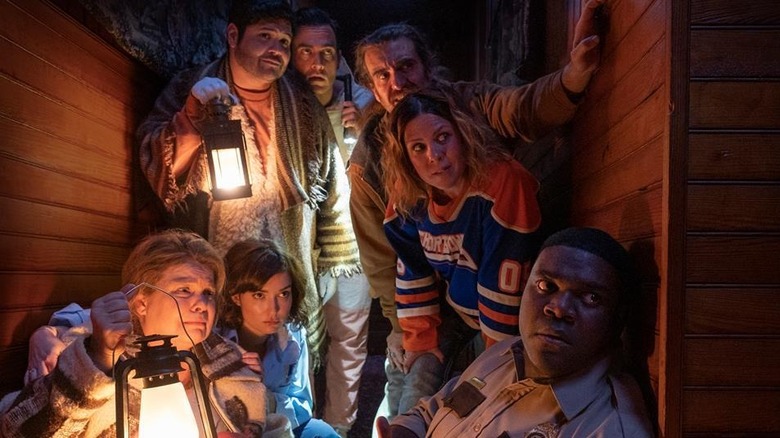 IFC Films
Alright, so I'm cheating a little bit as "Werewolves Within" debuted in 2021 but to say the pandemic release style didn't impact its release would be dishonest. Star Sam Richardson donned the cover of Fangoria magazine, there were Twitter watchalongs when the film hit VOD, and positive word of mouth was dominant upon release. Despite it all, "Werewolves Within" was still only given a limited theatrical run before hitting VOD just over a week later. 
"Werewolves Within" is inspired by the videogame of the same name, and sees a group of people trapped in a snowstorm while suspecting one of them is a werewolf. It's an absolutely delightful horror-comedy that deserves a bigger audience. It's hard to say how the release would have looked had the pandemic not happened, but after the weirdness that was 2020, distributors weren't as willing to take risks the way they once were. 
"Werewolves Within" is available to stream on Showtime.
The Wretched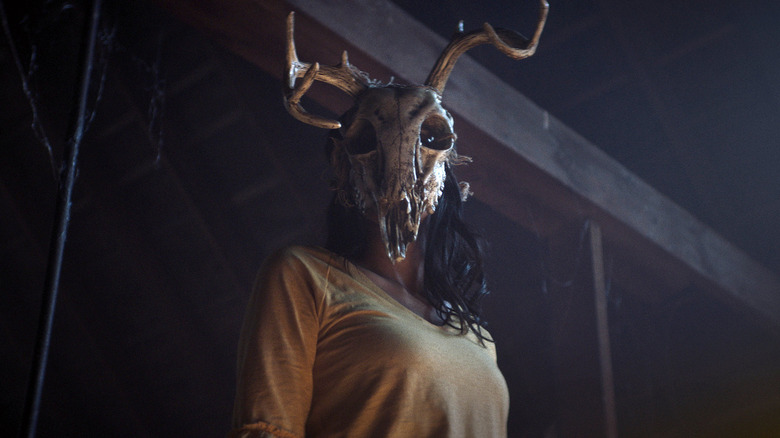 IFC Midnight
If you live near a drive-in theater, chances are you know all about Brett and Drew T. Pierce's sleeper hit, "The Wretched." Thanks to the pandemic popularity of the drive-in, the film managed to bring in over $1 million theatrically during a time when most theaters were closed. 
In this witchy horror film, a rebellious teen named Ben is sent to live with his father to work at the marina only to discover that a malevolent witch has possessed the next-door neighbors with the intent of erasing their existence. Ben takes it upon himself to put an end to the witch's reign of terror, and keep himself and his new community alive. There were a handful of films playing drive-ins in 2020, but the box-office success of "The Wretched" further proves that it was one of the best. 
For those that missed out, "The Wretched" is available to stream on Hulu.