How To Watch The Bob's Burgers Movie At Home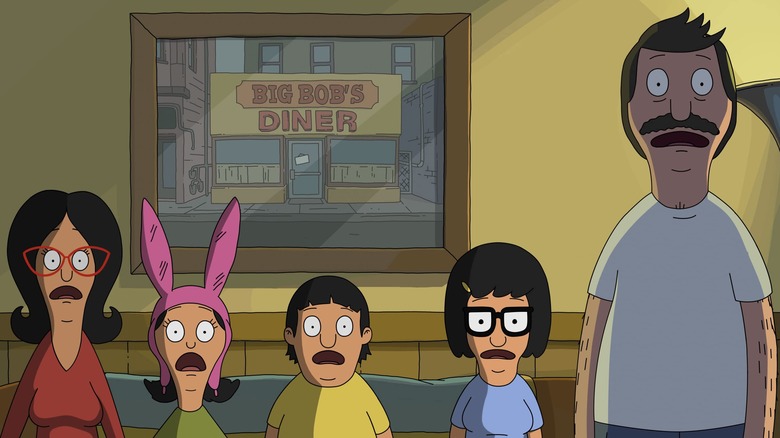 20th Century Studios
It's hardly shocking when hugely successful television shows end up making the jump to the big screen. Sometimes, that transition resembles the "Downton Abbey" movies, continuing the adventures of the hit series on the largest canvass possible. Others take the form of "Peaky Blinders," in which the planned movie will serve as the grand conclusion to the BBC series.
And then there's "Bob's Burgers." With an epic premise practically demanding the feature-length treatment — a sinkhole opens up in front of the Belcher family hamburger restaurant, compounding the imminent threat of repossession — "The Bob's Burgers Movie" proved a delightful addition to fans of the animated sitcom series upon release earlier this year. As Hoai-Tran Bui put it in her review,
"The Bob's Burgers Movie" is a little overlong. It takes a while for the plot to kick in, and by the time it does, it drags out the conflict, heightening the stakes to ludicrous degrees. And while it could've just been an episode of the show, it justifies its existence with its surplus of joyful musical songs and its surprisingly dark turns — which really only emerge in the last half hour of the movie. But mostly, it justifies itself by reaffirming why we always come back to the Belcher family.
After its somewhat disappointing box office performance, "The Bob's Burgers Movie" will be made available for fans to watch at home in the coming weeks. 
The Bob's Burgers Movie comes to HBO Max and Hulu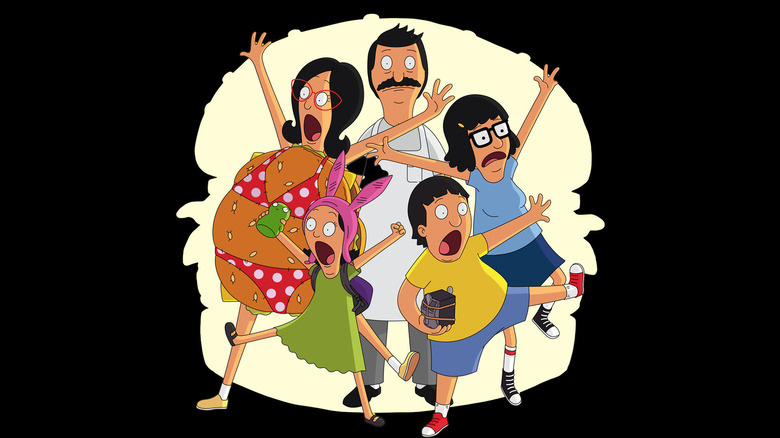 20th Century Studios
Mark your calendar, fans! "The Bob's Burgers Movie" will be made available to stream on both HBO Max and Hulu on July 12, 2022, just in time for summer cookouts and hot, lazy afternoons. For those curious, the joint HBO Max/Hulu release stems from an earlier deal struck by Disney (which now owns 20th Century Studios and Hulu, of course) and HBO, which will conclude at the end of this year with the release of James Cameron's "Avatar: The Way of Water."
"The Bob's Burgers Movie" is directed by Loren Bouchard and Bernard Derriman and written by Bouchard and Nora Smith, starring a voice cast made up of Kristen Schaal, H. Jon Benjamin, John Roberts, Dan Mintz, Eugene Mirman, Larry Murphy, Zach Galifianakis, and Kevin Kline.
Check out the film's synopsis below:
"The Bob's Burgers Movie" is an animated, big-screen, musical comedy-mystery-adventure based on the long-running Emmy®-winning series. The story begins when a ruptured water main creates an enormous sinkhole right in front of Bob's Burgers, blocking the entrance indefinitely and ruining the Belchers' plans for a successful summer. While Bob and Linda struggle to keep the business afloat, the kids try to solve a mystery that could save their family's restaurant. As the dangers mount, these underdogs help each other find hope and fight to get back behind the counter, where they belong.