The 18 Best Ozark Episodes Ranked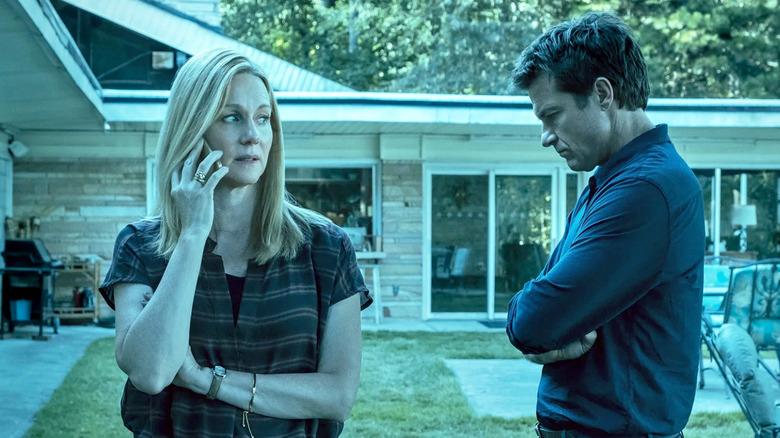 Netflix
The long-awaited release of Netflix's viewership numbers revealed "Ozark" as the streaming giant's most-watched original series of 2020. The Southern crime drama follows financial advisor Marty Byrde (Jason Bateman) as he's forced to relocate with his family from Chicago to Lake of the Ozarks to launder money for the Navarro drug cartel. When his partner, Bruce (Josh Randal), is caught skimming off the top, Marty watches as he and his accomplices are executed by their cartel liaison, Camino "Del" Del Rio (Esai Morales). Marty narrowly escapes the same fate even though he was in the dark about Bruce's theft. With some quick thinking and the help of a random brochure, he's able to convince Del that the quiet Missouri town is the perfect place to launder money and that he will be able to repay the $8 million Bruce stole by the end of the summer. Convincing his family is another matter, though, and his wife, Wendy (Laura Linney), daughter Charlotte (Sofia Hublitz), and son Jonah (Skylar Gaertner) are less than thrilled about their new zip code. With enemies on all sides, Marty forms a tentative partnership with local criminal Ruth Langmore (Julia Garner) to complete the task before he's killed by the drug cartel.
"Ozark" premiered to modest ratings in July of 2017 but saw significant growth throughout its five-year run. The fourth and final season, split into two parts, dropped in early 2022, drawing a record number of Netflix viewers in its debut week. Part two blew that record out of the water, ranking No. 1 in the Neilsen Top 10 in the three days following its release. Now that this chapter of the Byrde family's saga is complete, let's revisit each season, ranking the top 18 episodes of the gritty drama's record-breaking run.
18. Game Day (Season 2, Episode 5)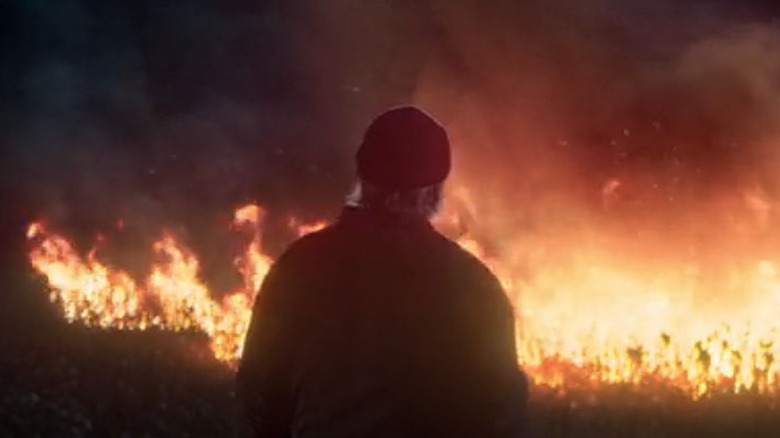 Netflix
Few people who enter Marty Byrde's orbit escape unscathed, but over the show's four seasons, Ruth Langmore arguably sees more than her share of tragedy. In "Game Day," FBI agent Roy Petty (Jason Butler Harner) attempts to paint her as an informant with a public conversation in sight of the cartel's icy lawyer, Helen Pierce (Janet McTeer), earning her hours of waterboarding. Ruth survives the encounter, even gaining Helen's admiration, but it's a hellish ordeal and a traumatic recovery. This episode shows not only her strength of character but also the high cost of her association with Marty. "Game Day" puts her in sharp contrast with Wendy, as Marty cruelly reminds his wife of her infidelity. Despite learning that Ruth previously tried to kill him by rigging the dock to produce a fatal charge, Marty vouches for her with Helen. Wendy has yet to earn back his trust.
The episode's biggest fireworks come in its final moments. Having attracted FBI attention, Helen orders local drug supplier Darlene Snell (Lisa Emery) to burn her poppy fields. In another example of her destructive defiance, she refuses, but a desperate Wendy takes matters into her own hands, distracting Darlene with adoption paperwork while Buddy (Harris Yulin) sneaks out to burn the fields. It's a gorgeous sight and a poignant end to a beloved character, as the Byrdes' elderly roommate passes away while Wendy drives them home. After opening his home to the Byrdes, Buddy dies protecting a family he's come to see as his own.
17. The Badger (Season 2, Episode 9)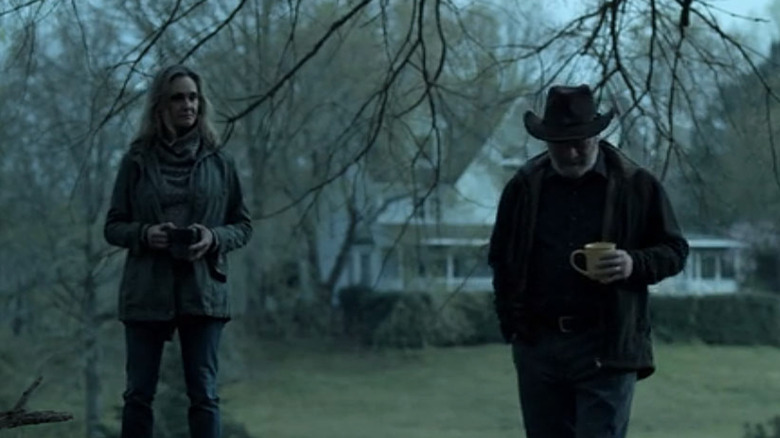 Netflix
As the penultimate episode of Season 2, "The Badger" sees many characters rapidly approaching the point of no return. Charlotte continues to infuriate by hiring an attorney to sue her parents for emancipation. Marty takes steps to pass on cartel business to Ruth, hoping to flee with his family to Australia. It's not the first time he's erroneously believed he can extricate himself from the massive web of corruption he's spun, and it will not be the last. Ruth finally begins to see the cost of her father Cade's (Trevor Long) influence as he and Wyatt (Charlie Tahan) rob the Lickety Splitz, putting Ruth's business and Wyatt's future in jeopardy.
This episode is centered on the Snells. It begins with a flashback in which we see Jacob's (Peter Mullan) first introduction to the woman who will become his wife. He remembers her crashing a date with a woman she calls boring and inviting him to follow her into a life filled with excitement. He wakes from this dream while being driven away from the cartel's failed assassination attempt. Faced with no other options, Jacob agrees to sell his land and plans to stab Darlene to death, knowing she will never agree. But Darlene has plans of her own. While walking on their property, Jacob prepares to make his move but collapses before he can land a blow. Darlene reveals that she poisoned his coffee before they left the house. They pledge their love to each other as he dies in her arms, bringing to an end a tumultuous but thrilling love story.
16. Kaleidoscope (Season 1, Episode 8)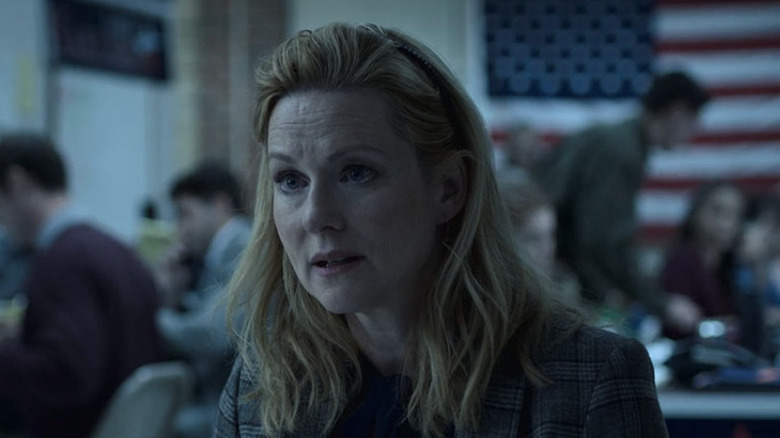 Netflix
Another episode filled with revealing flashbacks, "Kaleidoscope" answers the question of how a straight-laced family like the Byrdes managed to get involved with a Mexican drug cartel in the first place. The episode begins in Chicago as Wendy tells Marty she's pregnant with their third child moments before a car slams into them causing injuries that lead to a miscarriage. This tragedy, combined with Wendy's unsuccessful attempts to reenter the world of politics, lays crucial groundwork for her character. Before joining the cast, actress Laura Linney lobbied to make the character more than "just a wife," reportedly discussing Wendy's arc with producer and star Jason Bateman before filming began. This episode begins her transformation from bored housewife to fearless and powerful player in the world of politics, international crime, and law enforcement.
"Kaleidoscope" also reveals the instigation of the Byrdes' dealings with Del. Marty initially balks at the illegal job offer, but after Wendy expresses interest and they're wined and dined in Mexico, he agrees to the deal. This episode definitively shows that Wendy has never been hostage to Marty's fortunes, doomed by her husband's poor decisions. She's been a willing co-conspirator from the start. "Kaleidoscope" also provides a relatable backstory for Agent Roy Petty, who began investigating the cartel as a way of coping with his mother's addiction to heroin. Both Wendy and Roy will go on to make increasingly despicable decisions, but knowledge of their complicated pasts serves to humanize them, making their villainous actions all the more frustrating.
15. Ellie (Season 4, Episode 5)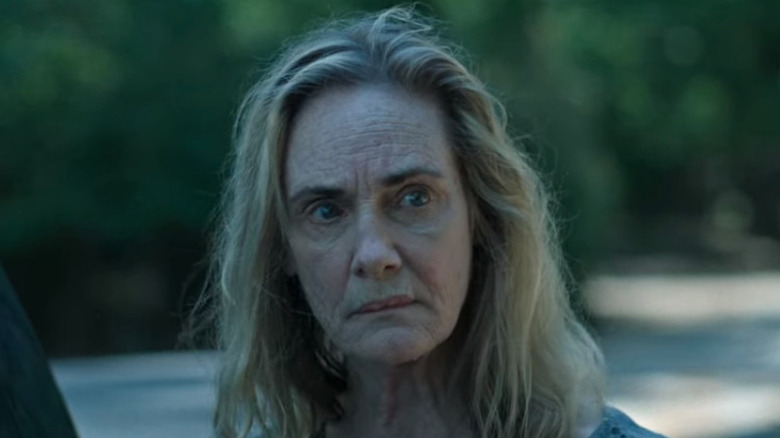 Netflix
As the midpoint in the final season's first act, "Ellie" advances several plot lines and reveals insights into many characters' motivations. Jonah continues to burn bridges on all sides by telling his mother that Darlene is responsible for the missing posters suddenly papering the town. When questioned about his loyalty, Jonah tells Darlene that his parents helped cover up Sheriff Nix's (Robert C. Treveiler) murder. Wendy is tempted with an offer to get involved with widespread election fraud, complicating her plans to go legit after completing their deal with the FBI. Faced with cartel underboss Javi Elizonndro's freeze on her shipments of heroin, Clare Shaw (Katrina Lenk) agrees to buy from Ruth and Darlene, further entrenching her in the criminal world. This episode also sees Marty and Ruth working together again, if somewhat reluctantly. Forced to recoup the drugs that Darlene had Frank Jr. (Joseph Sikora) distribute, Ruth must once again trust her instincts and put herself in a dangerous situation to get the job done, but this time, she demands a high price from Marty for her assistance.
Though these developments are all interesting, "Ellie" is most notable for its shocking conclusion. Darlene confronts Wendy in the Byrdes' driveway, furious that she keeps interfering with her operations. At the end of her rope, Wendy challenges Darlene, causing the old woman to collapse with chest pains. Rather than call the police, Wendy watches Darlene have a heart attack in her driveway, even sitting down to more fully enjoy her enemy's suffering. The gleam in Wendy's eyes as she watches what could be Darlene's final moments are either chilling or cathartic depending on viewers' feelings about the fiercely protective mother.
14. Boss Fight (Season 3, Episode 4)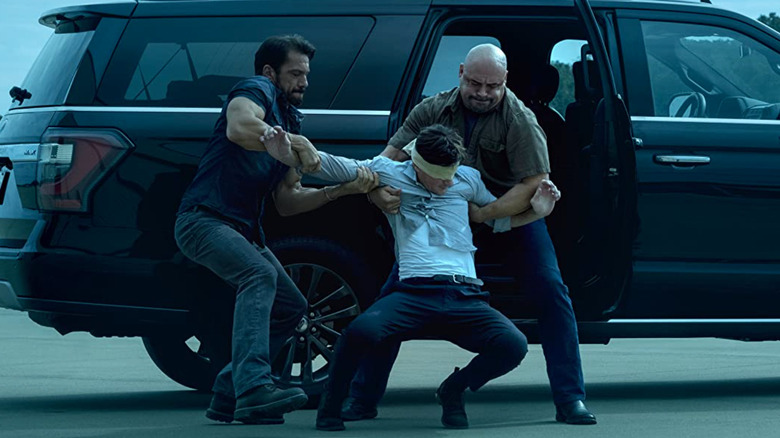 Netflix
Promotional material for the 3rd season of "Ozark" featured an image of a bound Marty on his knees in a dirty basement cell. This disturbing imagery comes to fruition in "Boss Fight," as Marty is tortured by cartel boss Omar Navarro in a test of loyalty. The previous episode concludes with Marty being forced into a car by three cartel agents — his fate unknown. We join him as he's being tortured with rotten food and loud music in a cell beneath the cartel boss' feet. Navarro repeatedly asks Marty what he wants. He's also testing Marty's support system. Helen admits to Ruth that they want to see if she can launder money without Marty. The answer turns out to be yes and no.
Ruth and Wendy set up a team of faux gamblers to lose the maximum amount of money each day that will avoid triggering an investigation. The overall operation is more complicated, and Ruth finds herself unable to fix a frozen account. Still in Mexico, Marty proves his worth by resolving the problem in minutes. This gives him the courage to tell the truth about what he wants, which is essentially to be treated with respect and gratitude. With Marty's fate unknown, Wendy faces a critical decision of her own. If she reports the abduction to FBI Agent Maya Miller, the agency will have the authorization to retrieve him from Mexico, but that would be a point of no return for the Byrdes, and Wendy is forced to wait and see if she is about to become a widow.
13. The Toll (Season 1, Episode 10)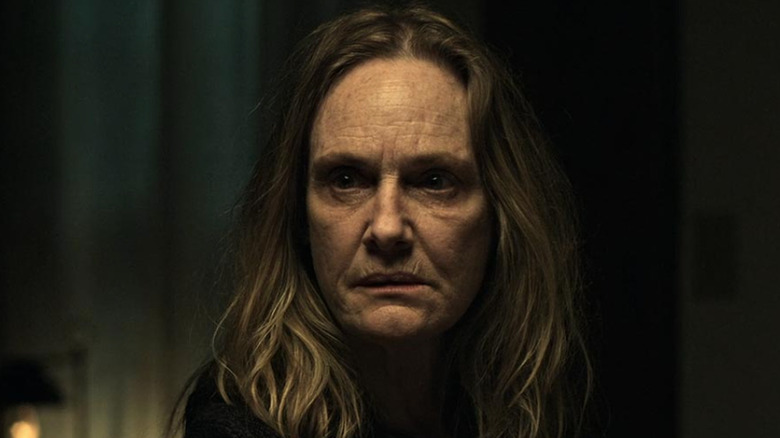 Netflix
Directed by producer and star Jason Bateman, the final episode of Season 1 resolves some important plot threads while complicating life for the Byrdes. Pastor Mason Young (Michael Mosley) decides that his conscience will not allow him to return to his waterfront preaching, denying the Snells a way to distribute their drugs. Mason pays a steep price for this decision. He returns home to find his pregnant wife gone and his newborn son crying alone in the house. It's a devastating turn of events showing the ripples of tragedy that follow in the wake of Marty's corruption.
When a cartel hitman enters the house, Jonah holds him at gunpoint only to find that Buddy has secretly removed the bullets. Determined to protect the family, Buddy himself emerges and kills the hitman allowing Wendy to escape with her children. The season ends on a slightly uplifting note as Wendy and the kids return home, choosing to stick it out as a family rather than flee with their new identities. The episode's most shocking moment establishes Darlene as a dangerously unpredictable element in the Byrdes' plans. A recently tortured Marty brokers a deal between the Snells and Del to build a casino on the Snell's lakefront property, seemingly resolving the tension between the two warring drug lords. When Del makes an offhand comment about rednecks, Darlene shoots him without a thought for the larger prices they will all have to pay.
12. You're the Boss (Season 4, Episode 10)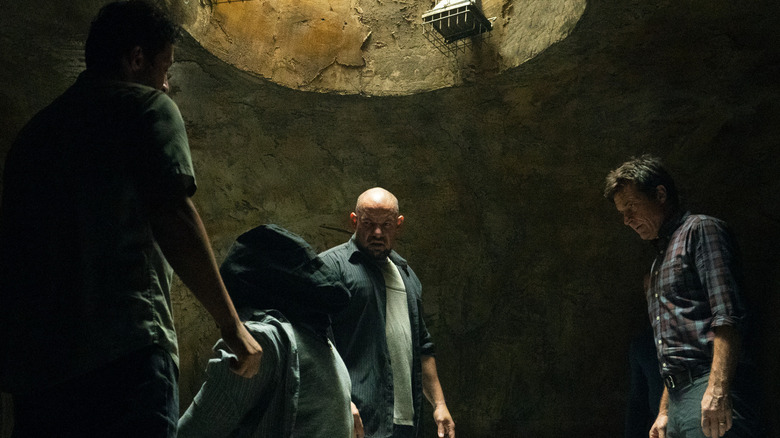 Netflix
This Season 4 episode is a mirror to Season 2's "Boss Fight" in which Marty is tortured by Navarro. This time serving as the "boss" himself, Marty travels back to Mexico as the de facto interim leader of the cartel while Omar Navarro (Felix Solis) is stuck in an American prison. Having noticed discrepancies in some of his lieutenant's books, Marty discovers that the man is stealing from his boss and is forced to order the same kind of torture he endured. The job is further complicated when Navarro winds up in a coma after surviving an assassination attempt in prison. Believing him to be the one who ordered the hit, Marty must make all of the decisions himself, placing the ethical dilemma squarely on his shoulders. Forced to act as if he were Navarro, Marty has no choice but to order the man's execution. That decision will come to haunt him, especially when he realizes Navarro's sister, Camila Elizonndro (Veronica Falcón), is the one who ordered the assassination attempt.
The episode begins on a somber note with a flashback that shows the final moments of Wendy's brother Ben's life, finally putting to rest hopes that he's been in hiding. Tom Pelphrey delivers another touching monologue, this time recognizing the danger he's put his family in and forgiving his sister for her decision to give him up to Helen. This sympathy for Wendy is short-lived, though, as this episode sees her threaten Clare Shaw with dire consequences if she doesn't uphold her financial pledge to the Byrde Foundation.
11. One Way Out (Season 2, Episode 7)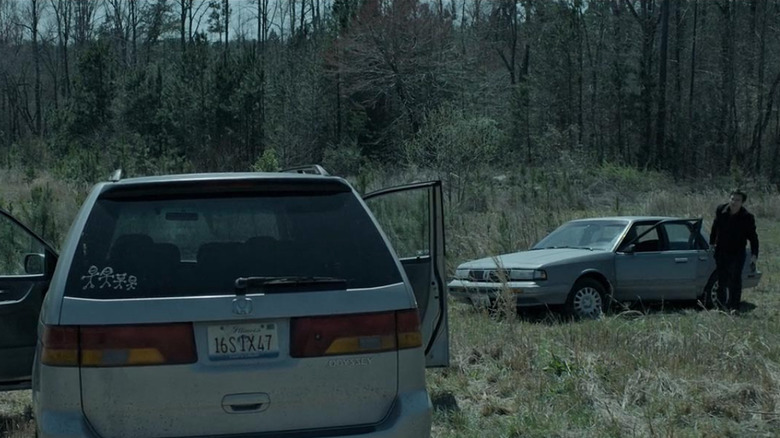 Netflix
One of the series' most harrowing episodes, "One Way Out" sees the annihilation of one family and the reunification of another. When baby Zeke is taken into state custody, Pastor Mason Young holds Wendy hostage until Marty finds a way to bring his son back. After her attempt to break free is thwarted, Wendy tries to talk her way out of Mason's basement and gives a monologue that could serve as a thesis statement for "Ozark" itself. She rejects Mason's assumption that the virtuous choice is always clear, saying that though she always intends to do the right thing, sometimes the only option available is evil. Convinced that Marty is the devil, an unhinged Mason accuses the Byrdes of somehow altering his son and attempts to run away with Wendy in tow to protect her from her husband. Marty is forced to kill the pastor to save his wife. It's his first time taking a life, and the guilt he feels will linger long after they've disposed of the body.
Family dynamics dominate this episode, as the Byrdes use the baby to project a wholesome image of family love, an ironic twist given how they gained custody of him. Marty refuses to vouch for Blue Cat manager Rachel (Jordana Spiro) with the cartel, putting his family's safety before hers. Meanwhile, Ruth sobs in apology when the robbery she's set up for her father, Cade, is foiled by the homeowner's return. It's a startling moment for the strong character, revealing the toxic level of emotional control her abusive father holds.
10. Coffee, Black (Season 1, Episode 9)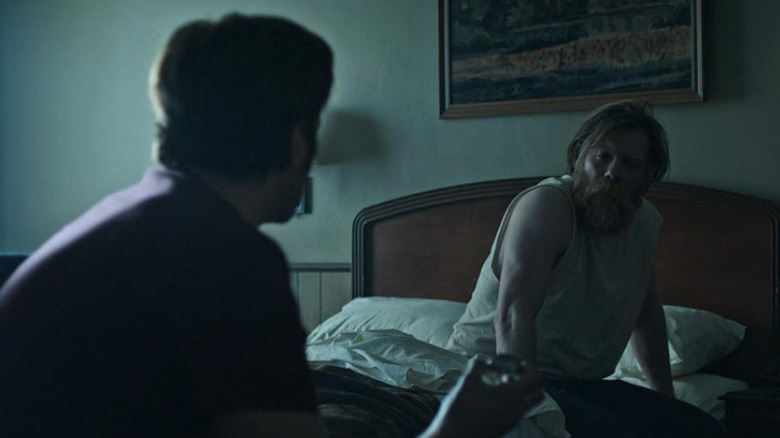 Netflix
Death pervades this episode as local home stager Eugenia Dermody's (Sharon Blackwood) posthumous demands threaten Marty's laundering schedule. Wendy solves the problem by buying the local funeral home, an investment that will pay off in spades down the road. Agent Roy Petty's relationship with Russ Langmore (Marc Menchaca) comes to an end when the agent plays a recording of Russ confessing to attempted murder and telling his lover that he is an FBI agent. Roy tries to convince Russ to turn against Ruth, whom he hopes will, in turn, agree to become an informant against Marty. Russ makes plans to kill Marty and flee, more out of heartbreak than any allegiance to his niece.
It's an agonizing scene, especially considering the amount of trust Russ has placed in the psychopathic agent. He learns of his lover's betrayal while musing about plans to escape his life of crime and start over with Roy in another town. Actor Marc Menchaca was devastated when he learned of Russ's fate saying, "I like cried a lot. Not only because I loved it so much, but I also thought it was just such a heartbreaking turn in the story." With Marty's fate all but sealed, he finds an unexpected ally in Ruth, who finally makes an important decision for her future. Realizing that her prospects with Marty are better than with her family and that she will be blamed for his death, Ruth rigs the dock again, this time succeeding in electrocuting both of her uncles before they can carry out their murderous plans.
9. The Gold Coast (Season 2, Episode 10)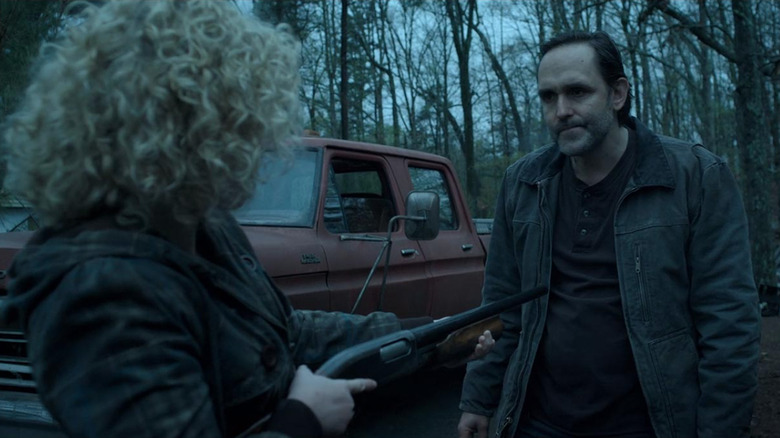 Netflix
Season 2 concludes with a literal bang as Marty finds himself caught between two powerful criminal enterprises. Angered by his plans to construct the casino, Kansas City mob boss Frank Cosgrove (John Bedford Lloyd) sends Marty a message by blowing up the Byrdes' office buildings, but the casino finally opens, assuring a reliable method of laundering for the foreseeable future.
After two seasons of watching Cade manipulate his daughter Ruth, his time in the Ozarks finally comes to a close. He beats Roy to death in the river, putting an end to the psychopathic agent's manipulations. Once again proving himself to be anything but a criminal mastermind, Cade faces being charged with the murder of an FBI agent. He attempts to extort money from his daughter, threatening to tell Wyatt that she is responsible for Russ' death. Ruth finally realizes that her father is a toxic element in her life and calls his bluff, telling Wyatt the truth and alienating her closest friend.
Wendy steps in to protect her children, offering baby Zeke to Darlene after she kidnaps and shaves Jonah's head. When Cade attacks Charlotte, Wendy pays him $500,000 to leave town. This money turns out to be payment for a hit, and Cade is killed by a cartel gunman on his way out of town. It's one of Wendy's more sympathetic actions, and the fierce mother likely feels a strong connection to Ruth, having grown up with her abusive father.
8. Sugarwood (Season 1, Episode 1)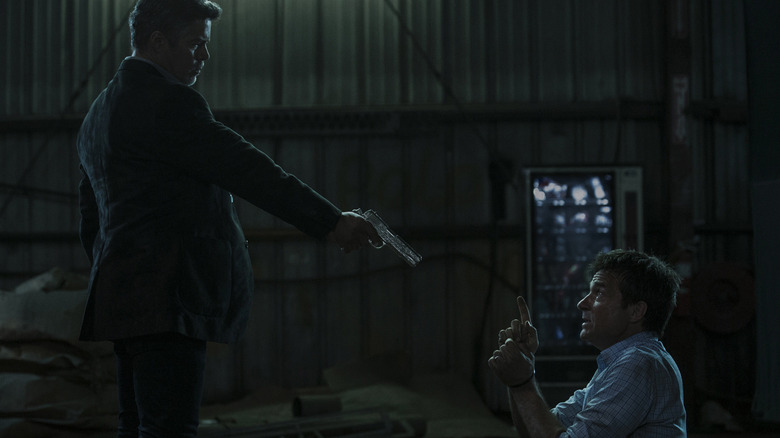 Netflix
The story of a mild-mannered accountant who travels to the rural Ozarks to launder money may sound boring on paper, but the Netflix phenomenon's pilot episode managed to hook viewers right away. "Sugarwood" delivers shocking scenes of violence and scandal from its opening moments as Marty lectures potential clients about the coercive power of money while watching homemade porn on his laptop. The video turns out to be a file sent to him by a private investigator, confirming Wendy's infidelity. When she drains their joint bank accounts, possibly planning to flee, Marty goes to confront her and is startled by the body of his romantic rival landing at his feet. Her lover, Gary "Sugarwood" Silverberg (Bruce Altman) has been thrown from his high-rise balcony, and Marty, still smarting from his wife's betrayal, must convince Del that Wendy doesn't deserve the same fate.
Producer and star Jason Bateman originally planned to direct all 10 episodes of the first season, but scheduling conflicts caused him to scale back to just four. He helms this episode and would go on to win a PrimeTime Emmy for directing in Season 2, building on the gritty tone established in "Sugarwood." The show's central theme is also present in this episode, as Marty and Wendy struggle to hold their family together, with neither certain they can truly trust the other. Showrunner Chris Mundy prioritized the Byrde family dynamics throughout all four seasons saying, "The show doesn't work if we don't think of it framed through the marriage and framed through the family." Marty and Wendy may have larger-than-life problems, but their fight to hold on to their marriage is entirely relatable.
7. Wartime (Season 3, Episode 1)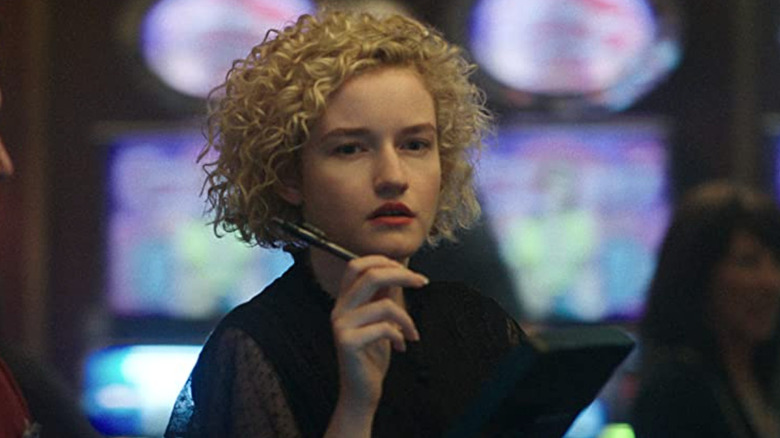 Netflix
The third season of "Ozark" debuted to a huge increase in popularity, earning 8.7 million viewers in its first 10 days on the streaming platform. This success was bolstered by an explosive opening episode that places the Byrdes squarely in the middle of a drug war. Season 3 begins with a series of brutal executions that leave money raining from the sky — bait to increase the collateral damage of the next explosion. This carnage effectively sets the stage for the drama's deadliest season yet with a run of episodes that will feature many innocent people caught up in the Byrdes' dangerous web.
The Missouri Belle casino is now up and running with Marty and Ruth handling daily operations and laundering cartel money. Having fully committed to a life of crime, Wendy begins a plan to increase her influence with Omar Navarro and goes over Marty's head to conspire with Helen. Although Wendy curries her favor, the formidable lawyer gets a taste of her own medicine when she's waterboarded to determine if her ex-husband knows anything incriminating. Despite its deadly tone, "Wartime" contains several moments of dark humor. Wyatt is caught luxuriating in the vacation homes of strangers, and Darlene feels ostracized as the oldest woman in her Mommy and Me class. On a return trip to Chicago, Wendy releases some pent-up anger as she breaks into her old home and vandalizes it, taking her rage out on the family that's now occupying her old life.
6. Fire Pink (Season 3, Episode 9)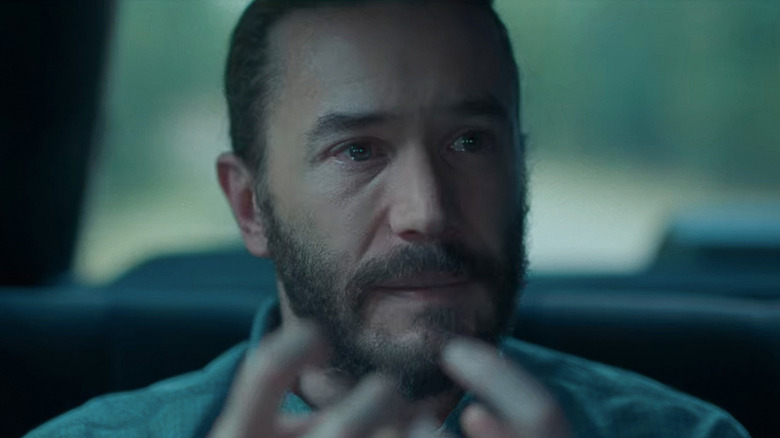 Netflix
One of the most heartbreaking episodes in all four seasons, "Fire Pink" sees Wendy forced to choose between the life of her brother and the lives of her children. Ben has been a stressful houseguest since his arrival, but Wendy's affection for her little brother causes her to overlook his increasing instability. Ben suffers from bipolar disorder and has been staying with the Byrdes to avoid a bench warrant in another state. Slowly wading deeper into Wendy's life, he begins a relationship with Ruth that prompts him to stop taking his medication to avoid its sexual side effects. Ruth drastically underestimates Ben's mental illness and sides with him against Wendy, who's been through this all before.
This episode picks up moments after Ben's disastrous visit to Helen's house. The opening scene is an emotional monologue in which Ben verbalizes a range of emotions from the high of his confrontation with Helen to the devastating confusion of losing control of his thoughts. After hiding Ben from Helen's hitmen, he and Wendy drive off to a hidden location, but Ben calls Helen from the road to apologize, showing Wendy that she will never be able to fully trust him. After bringing Ben to a roadside restaurant, she gives his location to Helen and drives away. The episode ends with Wendy sobbing in her car as the hit man approaches Ben in the restaurant's parking lot. This brutal death was reportedly emotional for showrunner Chris Mundy, and many viewers likely joined Wendy in her sobs for her lost brother.
If you or someone you know is struggling with mental health, please contact the Crisis Text Line by texting HOME to 741741, call the National Alliance on Mental Illness helpline at 1-800-950-NAMI (6264), or visit the National Institute of Mental Health website.
5. The Cousin of Death (Season 4, Episode 8)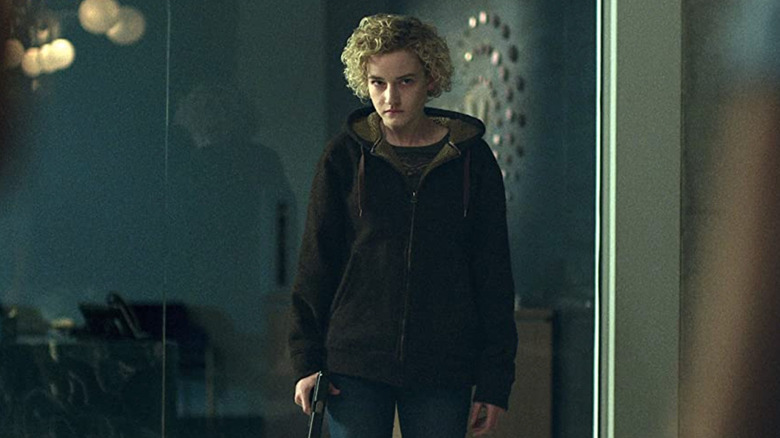 Netflix
In another emotional episode, Ruth vows to get revenge for Wyatt's death and drives to Chicago to ambush Omar Navarro's violent nephew, Javi Elizonndro (Alfonso Herrera), while he's in town to meet with the Byrdes. Still at odds over Ben and now fighting for Jonah's loyalty, Wendy and Ruth exchange harsh words, exposing the extent of their criminal operations to pharmaceutical entrepreneur Clare Shaw who's now in business with the Byrdes. Ruth balks at first but then crashes the Byrdes' dinner with Clare and demands they all meet with Javi in Clare's office. Marty tries to talk Ruth down, appealing to her humanity, but Ruth is done suffering in the Byrdes' orbit. Wendy calls Javi, and Ruth immediately executes him, sealing her fate should the cartel ever find out.
This episode also sees Javi savagely beat his former professor for suggesting he make his donation to his alma mater anonymous to avoid the stink of cartel money. This, combined with several callous murders, fully villainizes Javi and paints Ruth's actions as justified, if not outright heroic. The entire episode is framed through Ruth's grief over her cousin, and we see flashbacks of the two as children sleeping on the roof to avoid their parents' fights. Julia Garner continues her Emmy-winning performance as the troubled young Southerner, emotionally grounding a heavy episode. This is not the end of Ruth's story but is arguably its emotional peak, as Ruth finally rejects the hold Marty has over her life.
4. BFF (Season 3, Episode 8)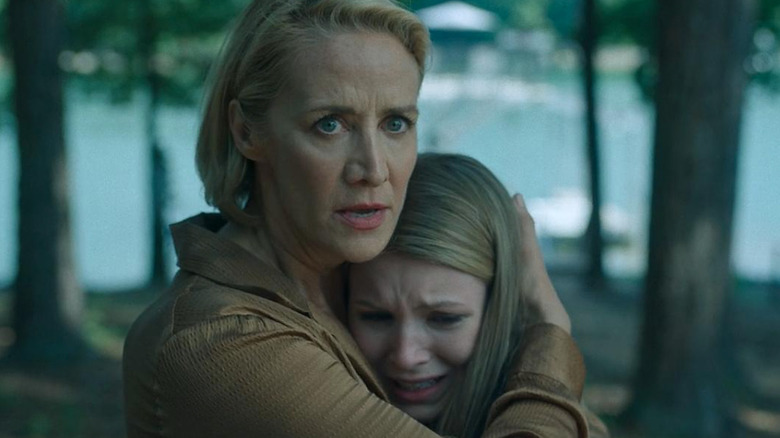 Netflix
This tense episode sets up one of the most shocking and devastating moments in the show's four seasons while dramatically escalating the stakes of several other plot lines. After Marty refuses to place a hit on Frank Jr. in the wake of his attack on Ruth, Ben sets out to get justice for his hospitalized girlfriend. He storms into the Kansas City mob's trucking company, looking for the Mafia prince, but he's barred from entry and acts on his frustration by attacking a stranger at a bar. This leads to an involuntary commitment to a state mental facility. Meanwhile, Helen has just ordered a hit on Sue (Marylouise Burke), the Byrdes' marriage counselor. Helen is growing tired of cleaning up their messes and seemingly gets approval from Omar Navarro to order their executions.
Ruth visits Ben and is shocked to see the toll confinement has taken on her boyfriend. She convinces Darlene to pull strings for his release, a compassionate decision that will have deadly consequences. Once he's released, Ben goes straight to Helen's house and angrily yells at the lawyer, revealing her mob affiliations to her daughter Erin. This breaks Helen's iron-clad rule to never involve her family in her affairs and effectively seals Ben's fate. The backyard confrontation plays out like a slow-moving car crash. The audience is fully aware of how dangerous Ben's actions are and horrified by the huge risk his instability poses to his family.
3. A Hard Way to Go (Season 4, Episode 14)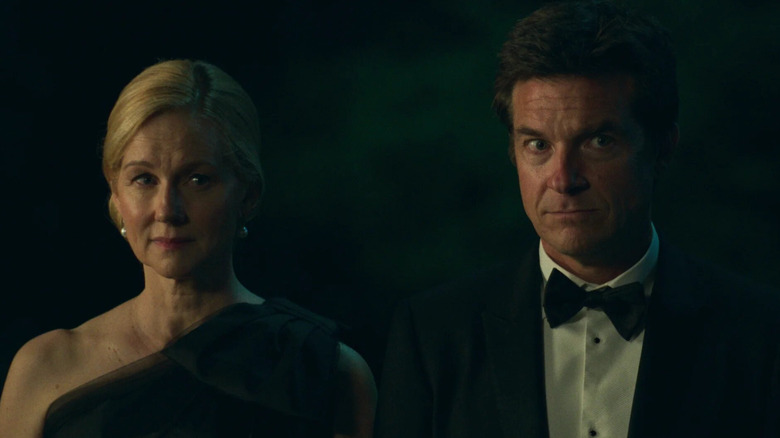 Netflix
Wrapping up a series about a family of antiheroes was always going to be tricky, but "Ozark" manages to end as shockingly as it began. Still committed to the mental institution that once housed her brother, Ben, Wendy gets a visit from Ruth, who apologizes for having him released, an act that directly led to his death. Ruth then confronts Wendy's father, Nathan, about his true motives for seeking custody of Jonah and Charlotte. It's a cathartic scene that feels like the confrontation Ruth will never get to have with Cade, her own abusive father. Wendy finally reconciles with her children and checks out of the hospital. While driving home, they survive the car crash teased in the opening moments of Season 4. It appears to be a true accident and solidifies their familial bond.
Camila's hit on her brother, Omar Navarro, is carried out, and she assumes control of cartel operations in Mexico. She meets with Rachel, Ruth, and the FBI to formalize a deal that will finally remove the Byrdes from cartel involvement. Yet, two dangling threads are waiting to unravel this happy moment. At a fundraiser for the Byrde Foundation, Clare Shaw reveals the truth about Javi's death to Camila. With their hands metaphorically tied, the Byrdes must stand down as Camila confronts Ruth and kills her in front of the construction site for her dream home. They return home to find that rogue detective Mel Sattem (Adam Rothenberg) has found Ben's ashes and intends to charge them with his murder. Now fully corrupted, both Byrde children stand in defense of their parents. It's the third time Jonah has held a threat to his family at gunpoint. He finally pulls the trigger as the screen fades to black.
2. Sanctified (Season 4, Episode 7)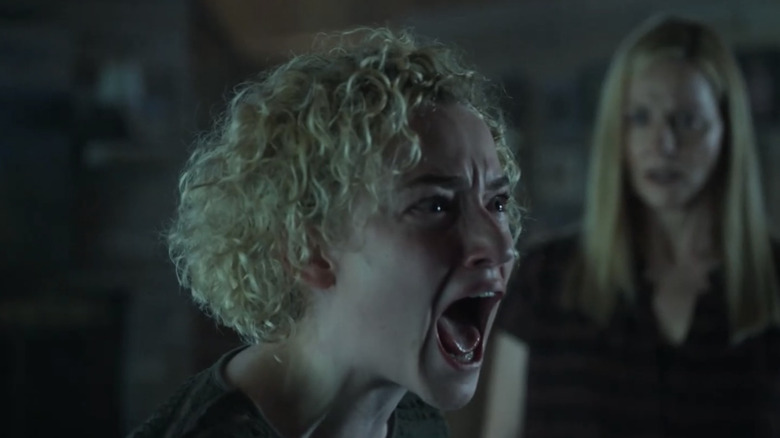 Netflix
Directed by Robin Wright, this brutal episode is perhaps the closest the Byrdes will ever come to fully leaving the cartel behind. In a hard-fought bit of maneuvering, they have brokered a deal between the FBI and Omar Navarro that will allow the drug kingpin to walk away a free man. At the last minute, FBI directors demand Navarro stay on as an informant for the foreseeable future. Everyone is horrified at this turn of events, especially Agent Maya Miller (Jessica Frances Dukes), who now sees that her greedy bosses have no intention of actually dismantling the criminal enterprise. Navarro reluctantly agrees, but a disillusioned Maya has him arrested before he can return to Mexico, throwing the entire deal, not to mention Marty and Wendy's lives, into jeopardy.
After the shock of the arrest wears off, the FBI offers the same deal to Javi Elizonndro. He accepts and celebrates his newfound immunity by finally seeking revenge for Darlene's infractions. Having recently married the woman, Wyatt is collateral damage and Ruth finds their bullet-riddled bodies while attempting to make peace with her beloved cousin. She is understandably devastated and barges into the Byrde home with a rifle, demanding to know who killed them. Marty tells her that Javi is untouchable, the designation Ruth herself once had before she was brutally beaten by Frank Jr. In an emotional scene, she screams that if the Byrdes want to stop her from hunting down Javi, they will have to kill her.
1. All In (Season 3, Episode 10)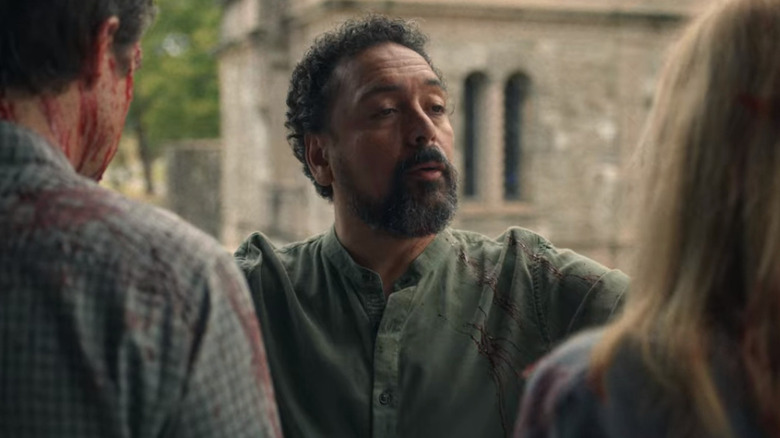 Netflix
This shocking episode comes on the heels of Ben's death and leaves viewers on the biggest cliffhanger in the show's history. "All In" begins on a somber note, as Marty and Ruth cremate Ben's remains while Wendy drinks in an unknown parking lot, refusing to come home. It's a scene that endears the audience to her and reveals the emotional cost of the decision she made while also highlighting Marty's emotional detachment when attempting to comfort Ruth. We then cut to a brutal massacre at a baptism for Navarro's new child, a horrific attack from the rival Lagunas cartel. Darlene wins Ruth's loyalty by shooting Frank Jr. in the crotch with her shotgun as revenge for the brutal beating he delivered in an earlier episode.
Aware that Helen is prepared to move against them, the Byrdes devise a plan to prove their usefulness to Navarro by ending the cartel war. They give Agent Maya Miller footage from Jonah's drone showing a Lagunas attack on U.S. soil and giving Maya all the ammunition she needs to take the rival cartel down. Meanwhile, seeking revenge for his uncle's death, Jonah takes his shotgun and threatens Helen in her home. Helen tells him the devastating truth. His mother authorized the hit. Jonah stands down, but this revelation causes a major rift between him and his mother. Marty and Wendy are summoned to Navarro's second baptism in Mexico. They fear this is a ruse that will end in their executions, but Navarro has chosen them and executes Helen right in front of their eyes, completing their initiation into the cartel's inner circle.