Grant Morrison Had A Rushed Two Week Window To Write The Flash Script With Ezra Miller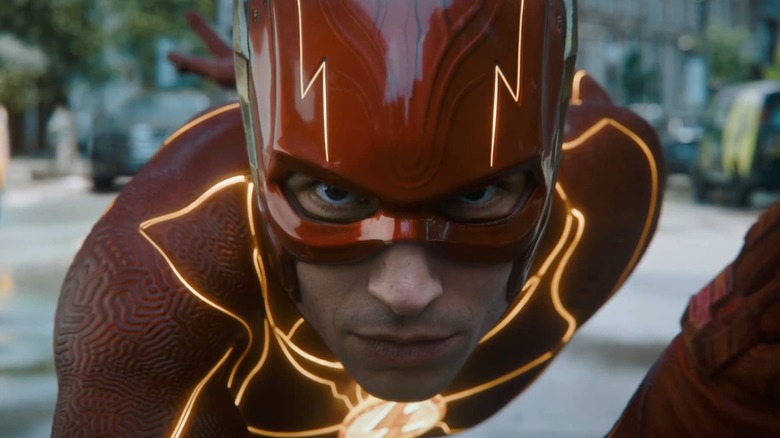 Warner Bros.
The long, long, long list of delays that have plagued the production of "The Flash" since the solo movie was first announced in 2014 (!) has to be considered the stuff of fanboy legend (and agita), at this point. One simply can't call any project "cursed" unless it has undergone as dramatic of a revolving door of directors as this one has. I shudder to think of how complicated the arbitration process was for the Writers Guild of America to figure out exactly who should be credited for the final screenplay, considering how many drafts must have passed through the hands of so many writers over the years. And then, well, there's the deeply unfortunate (and seemingly never-ending) headlines that star Ezra Miller has been causing in Hawaii for what feels like the last several months.
Like I said: cursed!
The drama surrounding "The Flash" should finally be coming to a merciful end when the film debuts in theaters next year, under the assured eye of director Andy Muschietti and writer Christina Hodson. But until then, the topic of conversation ahead of its release will likely continue to focus on its troublesome production history. Take Grant Morrison, for example. (Both Morrison and Miller go by they/them pronouns). The popular comic book writer enjoyed a unique perspective of the production as they and Miller actually teamed up to pen a draft of the script ... in the absurdly rushed timeframe of less than two weeks, that is.
Here's what they had to say about that process.
'It didn't do the job they were looking for'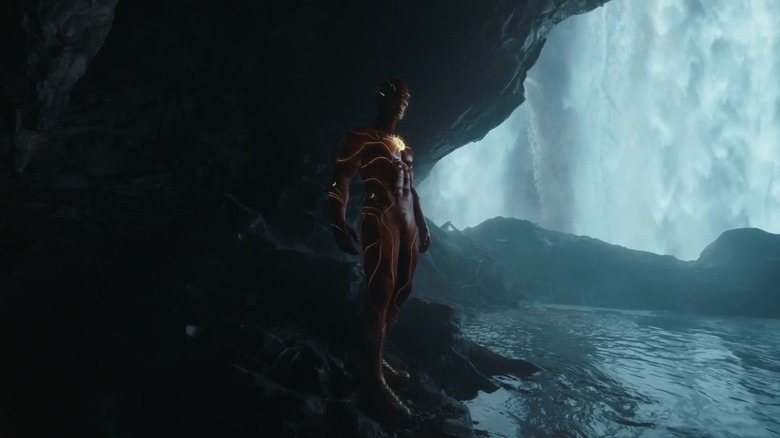 Warner Bros.
Comic Book recently caught up with Grant Morrison and asked them about their tumultuous experience on "The Flash."
"Well, there had been a few versions, and as far as I remember, Ezra just wasn't quite happy with what they were getting at the time. And Ezra had a lot of ideas; they came to me with a book of ideas. And then we worked together. It really was just the two of us. They came over here to Scotland and hung out, and we wrote this thing. I really liked it. Warner Bros. only gave us two weeks! It was cruelty, you know. It was hardcore. We had to be like the Flash to get this thing done, and they were looking for something quite different. I got paid, and it was good fun. It didn't do the job they were looking for, which was to franchise things and set things up, and bring other characters in. It was a Flash story, so it wasn't where they wanted to go with multiverse and stuff. And that was the end of it."
Talk about being honest and forthright! Of course, their earlier standalone version likely clashed with the final film that now seeks to capitalize on the recent multiverse trend that's all the rage now. Still, it should go without saying that the lead actor resorting to submitting their own script against the one written by then-current directors John Francis Daley and Jonathan Goldstein isn't exactly standard procedure on major blockbusters.
Morrison also touched on the troubling allegations surrounding Miller, diplomatically stating that, "All I can say is that it's just not the person I know."
Here's hoping the next year until the film's release on June 23, 2023 remains drama-free.