Ezra Miller Cast As WB's 'The Flash' With A Solo Film Out In 2018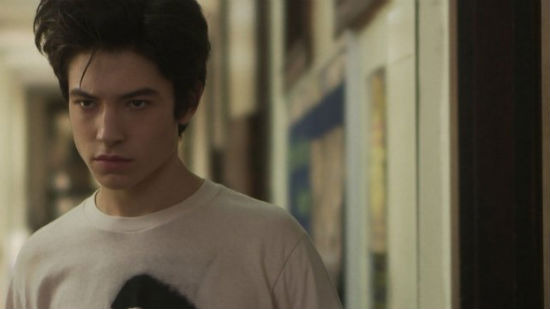 The Flash will hit the big screen in 2018, according to Warner Bros. CEO Kevin Tsujihara. He'll be played by Ezra Miller, best known for his work in We Need To Talk About Kevin and The Perks of Being A Wallflower.
The news came as part of a major investors event Wednesday morning. Also part of the announcement, and covered in depth here, Suicide Squad will follow Batman v Superman in 2016. 2017 will see Wonder Woman and Justice League. The aforementioned Flash film will be out in 2018 along with an Aquaman solo film starring Jason Momoa. Then in 2019, they'll release Shazam (with The Rock as Black Adam) and a sequel to Justice League. After that? A Green Lantern reboot, Cyborg solo film and new Batman and Superman movies. Read more about the Flash movie below. 
Thanks to Wall Street Journal reporter  @BenFritz for first posting the info.
The Flash just recently relaunched on the CW but it's been pretty well-documented that the TV iteration won't mesh with the feature film iteration. This is hammered home even more with the casting of Miller.
A 2018 release does two things for The Flash. It puts a lot of distance between the film and the TV show, which already has a huge audience, and it gives plenty of time to set up this larger DC world.
As for Miller, he's a pretty interesting choice to play Barry Allen (or Wally West or whichever version makes it to the big screen). The actor is known for much smaller, darker roles. He's the bad boy or the outcast. He's also insanely talented and with three years until we see him in the role (he'll likely show up in Justice League, right?) it's pretty likely we'll grow to see him in a more heroic, wise cracking way.
We'll have more as news is revealed about The Flash movie. Until then, what do you think?