The Princess Star Joey King On Why She Chose This Film And Working With Veronica Ngo [Interview]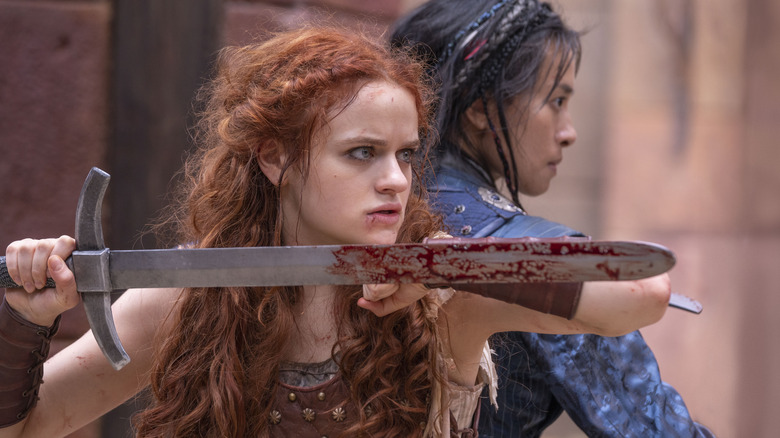 20th Century Studios
A long time ago, there lived a princess who was far from ordinary, for she could beat people up with thunder and fury...
Once you've watched "The Princess," the female-led medieval actioner that is set to land on Hulu this July, you'll know these words aren't the introduction to a tall tale. Not even five minutes into the film, and already its stakes are crystal clear: If our protagonist (Joey King) would like to liberate her kingdom, her family, and herself, she must give her tormentor (Dominic Cooper) a talking to — by way of clashing swords, flying kicks, and other arts of self-defense. Underestimate this woman at your own peril.
Also starring in "The Princess," from director Le-Van Kiet of "Furie" (or "Hai Phượng") fame are Veronica Ngo, Olga Kurylenko, Ed Stoppard, and Kristofer Kamiyasu.
I had the chance to chat with the princess herself, Joey King, whose past credits include "The Conjuring" and "The Kissing Booth" series, on embodying this unconventional royal family member and sharing the screen with Vietnam's action icon, Veronica Ngo.
This interview has been lightly edited for clarity and brevity.
'I had never fought like this before'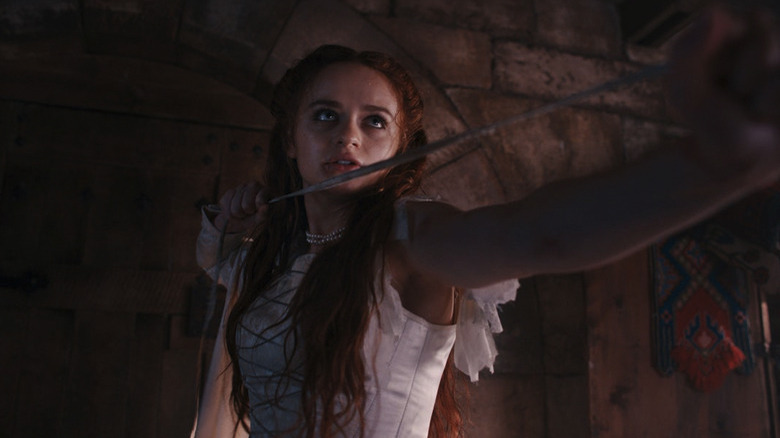 20th Century Studios
My aunt said that you must have been drawn to "The Princess" because your last name is King. Is that true? But if not, then what are the reasons?
I really love this question, because not many people have asked it. But it's kind of interesting when you think about it. My last name's King, I'm playing The Princess. And then, in "Bullet Train," I play Prince.
Yep. There we go!
It's quite the interesting little interweaving of worlds there. Honestly, it's not the reason I took the movie, but it was kind of cool. I feel like there's so many reasons I took on this project. And just the sheer excitement of how big of a challenge it was, was really the main one.
Besides being in the lead, you're also the executive producer. Obviously, this is not your first time in that saddle, but this would be your first time with action fantasy material. So was there anything different? And in that role, what was the thing that made you go, "Okay, this has to be depicted or translated onto the screen"?
It was very different for me to be able to have a hand as executive producer in this movie, because I felt like I was so listened to and taken care of and respected by all of our other producers, who were really amazing about asking me how I felt about things, what I wanted, what I felt was right.
Also, I had never fought like this before. I'd never done this kind of training before. So to be able to feel nervous, but also feel like I'm in a safe space because I have a say in how things will turn out in the end, was really amazing. And I'm just so proud of how it turned out. I loved being able to have that other hat of executive producer on this one, because I feel like I got to get to know my character in this story in a deeper way than I maybe would've ever gotten the opportunity to.
'They just really work together so beautifully'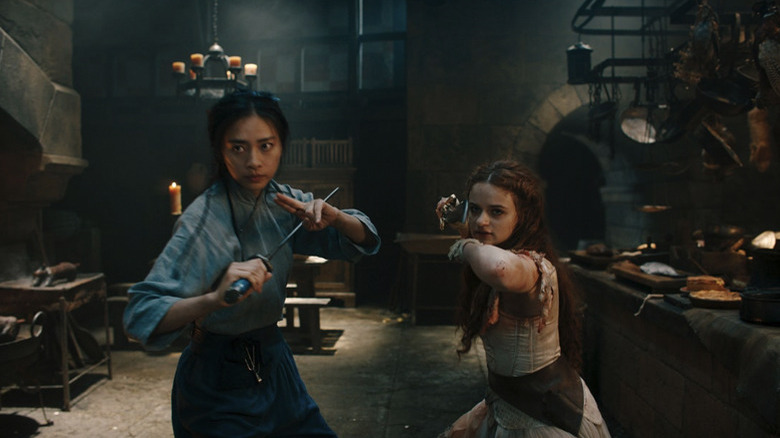 20th Century Studios
And speaking of training for the action, how was it pairing up with Veronica Ngo?
She is all that she is cracked up to be! She's amazing. I am so enamored with her. Getting to work with someone whose fighting style I admire so much and who has so much experience in this was so crucial for me. I felt like I was able to ask her questions when I wasn't sure about stuff. And she was really just so wonderful to work with and to watch her work. I also love that she plays my mentor, but her and I both have very different fight styles.
Right.
And I think that's great, because in the story, Linh wants The Princess to be her own person. And The Princess takes what she learns from Linh, and has her own style, and they just really work together so beautifully.
"The Princess" streams on Hulu on July 1, 2022.