Why Baz Luhrmann's Feature Films Are So Few And Far Between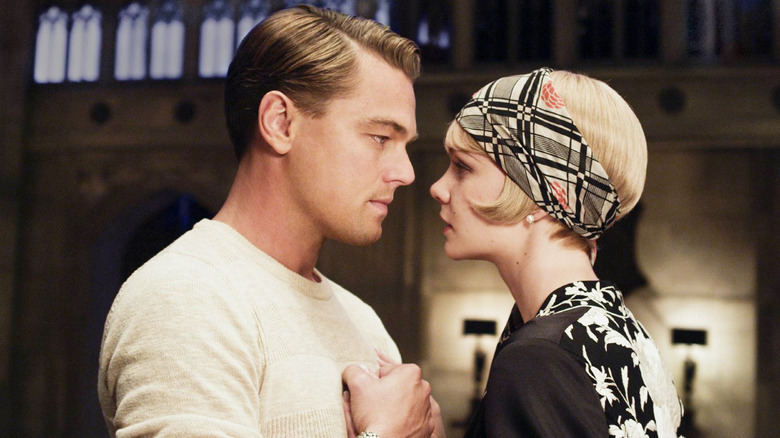 Warner Bros.
With the impending release of his Elvis Presley biopic titled, um, "Elvis," Baz Luhrmann will have directed a whole six movies over 30 years going back to 1992's "Strictly Ballroom." It's kind of a shockingly low number, given how well-known and influential his output is. Tahani even name-drops him on "The Good Place," so you just know he's famous. 
Then again, perhaps it's not so surprising. Luhrmann is the epitome of a maximalist director, up there with S. S. Rajamouli ("RRR," the "Bāhubali" films) among modern international filmmakers. Just thinking about the time and effort it took to capture the footage for the sumptuously bombastic song-and-dance numbers in Luhrmann's 2001 jukebox musical "Moulin Rouge" — or choreograph the ballroom scenes in "Strictly Ballroom" or craft the decadent 3D spectacle for the director's 2013 movie adaptation of "The Great Gatsby" — makes me tired. And that's to say nothing of way he's almost single-handedly kept the classic Hollywood melodrama going over the years.
Speaking to Interview Magazine in 2013, Luhrmann admitted, "Sometimes, I dream that it didn't have to take me so many years [between films]." In true Luhrmann fashion, he then rattled on for a bit, drawing analogies to fast food, banquets, and sushi. Finally, he got to the heart of the matter:
"The truth is that I can do other things but it ends up pulling itself back. It's just not truthful. So self-revelation is a life-time journey. As Orson Welles once sang, 'I know what it is to be young, but you don't know what it is to be old.' And I can tell you that self-revelation never ends—it's ongoing. But you do come to a point where you start to realize, instead of trying to change it, how about managing it or surfing it or using it?"
Luhrmann lives his art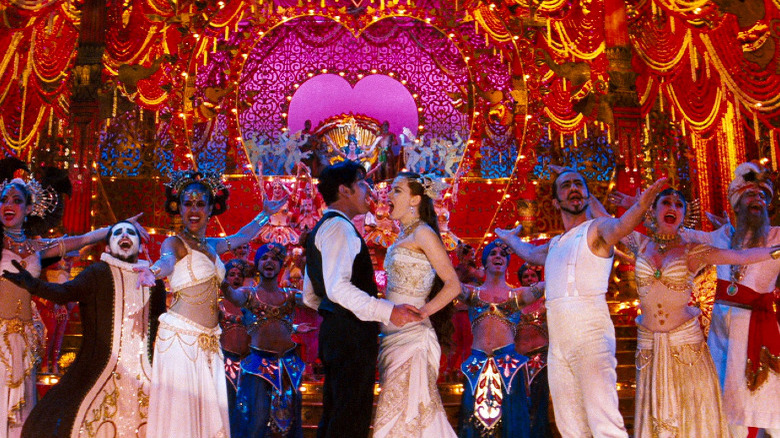 20th Century Studios
On the off-chance you're concerned that Baz Luhrmann has mellowed with time, worry no more. /Film's Rafael Motamayor describes "Elvis" as "the Baz Luhrmanniest film Baz Luhrmann has made yet" in his review, adding that it's "a compilation of his greatest filmmaking hits, all employed for a film as excessive and grandiose as Elvis himself." It's those same qualities that make the director's work an acquired taste, if not downright polarizing. But for Luhrmann, his art is not just a job; it's his life.
In an interview with news.com.au about the Sydney debut of the "Moulin Rouge" stage musical, Luhrmann explained:
"The way we made the movie [version of 'Moulin Rogue'] is the way the movie is. And it's kind of always been the way. That's why I make them [movies] so rarely, because I kind of live them too."
He didn't stop there, drawing parallels between himself and Ewan McGregor's aspiring writer Christian in "Moulin Rouge." The film not-at-all-subtly takes its story cues from the Greek tragedy of Orpheus and Eurydice, focusing on an idealistic yet naive young man who (to quote Luhrmann) "goes into an underworld and meets the king of the underworld and the creatures of the underworld, and falls in love with a ridiculous, impossible love." Noting that Christian ultimately returns to the real world "scarred but having grown," the filmmaker added:
"We all have a youthful idealism that has to undergo a growth process, so I can relate to that. That's why I was happy to let it [the movie] go, because I'm not that person anymore."
It seems Luhrmann is no longer the person he was when he first made "Elvis," either. You can see the film for yourselves when it opens in theaters on June 24, 2022.