In A Better World, We Would Have A David Bowie Bond Villain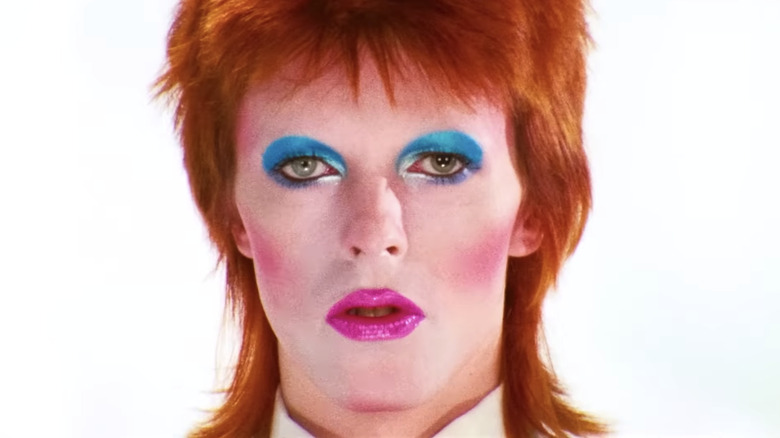 Neon
The late Glam rock legend David Bowie was no stranger to the silver screen, but even die-hard fans likely don't know that the award-winning musician nearly had another major role under his belt. Bowie starred in a number of films throughout his career, including Nicolas Roeg's "The Man Who Fell to Earth" (1976) and Nagisa Ōshima's "Merry Christmas Mr. Lawrence" (1983). Bowie played a goblin king in Jim Henson's cult classic "Labyrinth" (1986), but he almost played another villain in a blockbuster action film — the James Bond movie "A View to Kill" (1985).
"A View to Kill" stars Roger Moore as James Bond, a secret agent who must take down a nefarious tech company, Zorin Industries, owned by Max Zorin. The role of Zorin inevitably went to Christopher Walken, but was originally offered to David Bowie (via Collection Editions: James Bond). Walken and Bowie share a sinister-yet-playful quality that makes them a great fit for the same roles; however, a Bond movie starring David Bowie would have been undeniably incredible.
Bowie's name was attached to "A View to Kill" when the film was first announced, but he quickly withdrew from the project. Not many people knew why he mysteriously dropped out of the role, but it had to do with one of the Bond franchise stars and their rocky history with Bowie.
Roger Moore had time to kill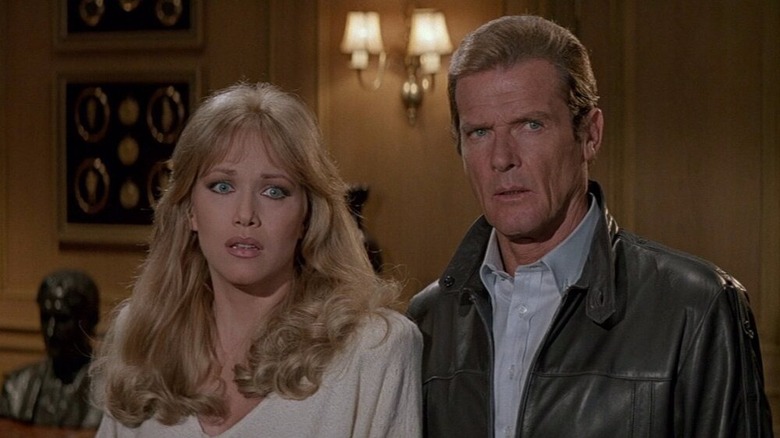 Metro-Goldwyn-Mayer
Screenwriter Hanif Kureishi, a close friend of Bowie's, revealed the real reason why Bowie turned down the role of Max Zorin to biographer Dylan Jones, author of David Bowie: A Life (per Telegraph). This was the tale of the bizarre and short-lived friendship between Bowie and James Bond star Roger Moore. One day, in the remote Swiss villa where the musician fled to evade taxes and drugs, Roger Moore came in for a cup of tea. "They had a fantastic time — a brilliant night," according to Kureishi's story. Moore regaled Bowie with tales from the Bond franchise, and the two got along swimmingly. From there, things took an unexpected turn:
"The next day, at 5.30 ... Knock, knock, it's Roger Moore. He invites himself in again, and sits down: 'Yeah, I'll have a gin and tonic, David.' He tells the same stories — but they're slightly less entertaining the second time around. After two weeks [of Moore turning up] at 5.25pm — literally every day — David Bowie could be found underneath the kitchen table pretending not to be in."
It would seem that Moore annoyed Bowie so thoroughly, he decided not to work with him on "A View to Kill." There's not telling if other conflicts arose that prevented Bowie from taking the part of Zorin, but this story is evidence enough alone. The musician dreaded the thought of enduring a whole production's worth of the same sorry tales from the old Bond star — and who can blame him? As much as it pains me that we'll never have a Bowie Bond movie, I respect that he only chose projects that would be fun to work on.