The Entire James Bond Series Might Be Coming To Prime Video In April (But Not In The United States)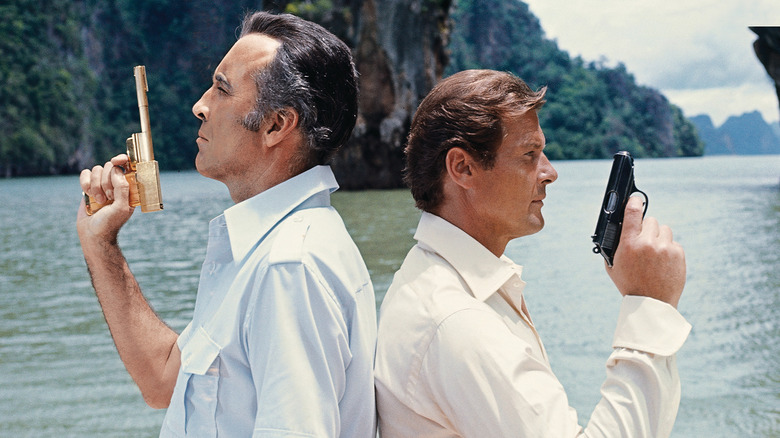 MGM
Update: We have confirmed this is only happening in the U.K.
The name's Bond, James Bond, and it looks like his movies will soon be streaming on Video, Prime Video. Indeed, sources report the "James Bond" movies are about to become a whole lot more accessible to a whole bunch of people, as all 25 canon entries in the legendary franchise are going to be under one roof a little later this month. At least for a time, as this is not being billed as a permanent move.
According to Empire, all 25 canonical "James Bond" films starting with "Dr. No" leading all the way up to last year's "No Time to Die" will be hitting Amazon Prime Video on April 15. So this will be happening in just over a week, which gives you time to plan your marathon accordingly. The one caveat we must make is that, thus far, only British publications have reported the news, meaning this may be limited to the U.K. Though we have good reason to believe this will extend further in the not-too-distant future, even if it's not next week. We've reached out to Prime Video for clarification and will update when and if we know more. 
Recently, Amazon completed its purchase of MGM for a whopping $8.5 billion deal. While things get tricky with the "James Bond" franchise in terms of producing new movies, this did effectively put the rights of the entire catalog in Amazon's hands. Thus, it was assumed that Prime Video would become the new streaming home of 007. The only hitch might be that pre-existing streaming/licensing deals might get in the way for a little while. But it appears Amazon has worked something out for "a limited time."
This is just the beginning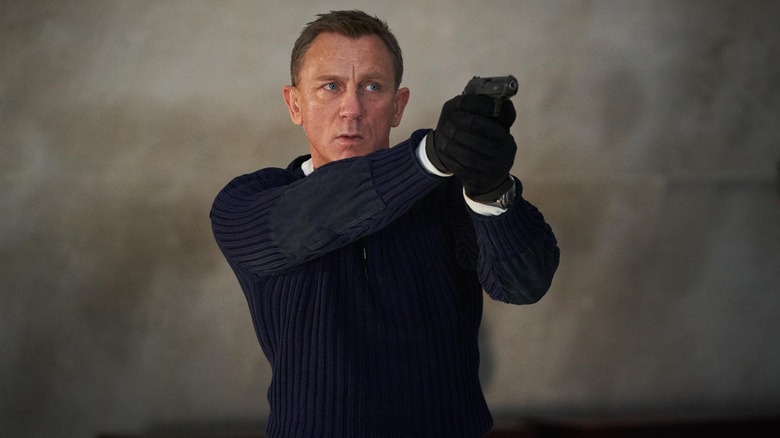 MGM
While unofficial entries in the franchise such as 1967's "Casino Royale" and Sean Connery's "Never Say Never Again" are not included in the bunch, this is a massive get for any company looking to get a leg up in the streaming game. This is one of the most enduring franchises in cinema history, spanning 60 years and totaling nearly $8 billion at the global box office. And even though Daniel Craig decided to hank it up after "No Time to Die," the movies will continue with a new actor as they always have. Plus, Amazon is looking to expand the scope of things on the small screen as well.
To that point, Prime Video has given the green light "007's Road to a Million," a competition reality show inspired by the franchise. The movies are poised to remain theatrical events, but this is why you pay so much for a company like MGM. Exploit the library to make attractive content based on recognizable IP. That and allow people to watch "Moonraker" at the click of a button whenever they damn well please.
The "James Bond" movies arrive on Prime Video on April 15, 2022. You can check out the full list below.
Dr. No
From Russia With Love
Goldfinger
Thunderball
You Only Live Twice
On Her Majesty's Secret Service
Diamonds Are Forever
Live And Let Die
The Man With The Golden Gun
The Spy Who Loved Me
Moonraker
For Your Eyes Only
Octopussy
A View To A Kill
The Living Daylights
Licence To Kill
GoldenEye
Tomorrow Never Dies
The World Is Not Enough
Die Another Day
Casino Royale
Quantum Of Solace
Skyfall
Spectre
No Time To Die