Top Gun Has Passed $400 Million At The Domestic Box Office – Here's Why That's Important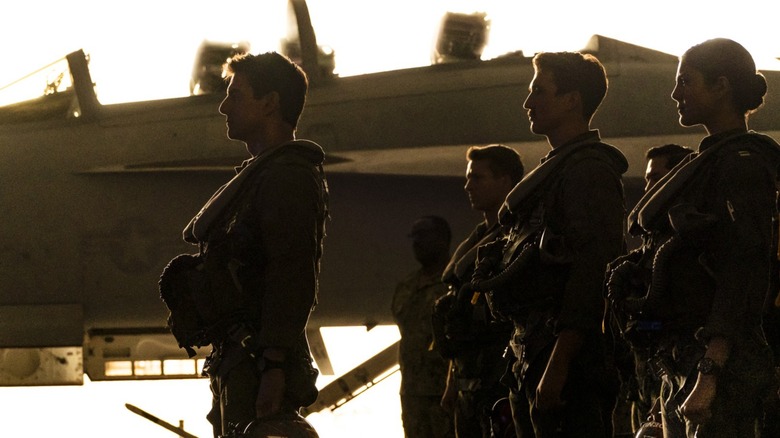 Paramount Pictures
2022 is positioning itself as the year many in the movie business hoped 2021 would be. The recovery at the box office has been impressive this year as we get closer and closer to establishing a new normal that mirrors pre-pandemic levels. To illustrate just how good things are going (relative to how bad they were), "Top Gun: Maverick" just became the highest-grossing movie of the year domestically — and managed to do so in just shy of three weeks.
According to Forbes, the film has now earned $402 million domestically thanks to what it earned on Monday, June 13, officially giving it the 2022 domestic box office crown — for now, at least. Previously, Marvel's "Doctor Strange in the Multiverse of Madness" ($399 million) held the title, but bear in mind, that number came after being in theaters for weeks. Tom Cruise's sequel to the 1986 blockbuster classic managed to pass the $400 million milestone in 18 days. That is downright impressive, and would be considered as much even if the pandemic wasn't still casting a shadow over the industry.
The only film to earn more at the domestic box office since the great theater closure of 2020 was "Spider-Man: No Way Home" ($804 million), and, frankly, it's unlikely any movie is going to touch that number for quite some time — perhaps not until "Avatar: The Way of Water" in December. Worldwide, "Maverick" is sitting at $764 million already, meaning it's all but assured to join the $1 billion club in the coming weeks. But just how high can it fly? And, more importantly, what does its success mean for the industry at large?
The need for more than superheroes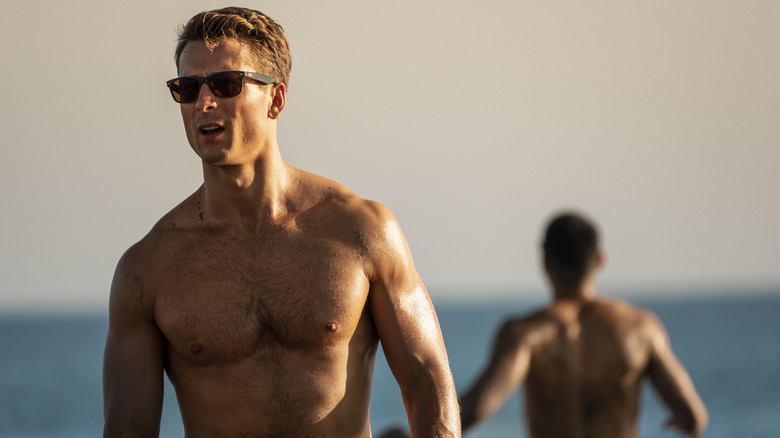 Paramount Pictures
What was partially discouraging about 2021 in attempting to get the box office back on its feet was that pretty much only superhero films such as "No Way Home," "Venom: Let There Be Carnage," and "Shang-Chi and the Legend of the Ten Rings" had any sort of secured level of success. Everything else was kind of a gamble. Even "Godzilla vs. Kong" only became a success because of a complete lack of competition and a huge assist from China. Little else outside of horror movies managed to break through to achieve mainstream success.
Meanwhile, even the most optimistic projections for "Top Gun: Maverick" weren't proposing this level of success. The film has earned rave reviews and is holding incredibly well week-to-week. The greatest illustration of that is the fact that it still made $50 million in its third weekend against "Jurassic World Dominion" in that movie's opening weekend. That's the type of impressive performance we haven't been seeing as of late. That's what we need more of. The encouraging thing about it is that it proves moviegoers will show up for movies they actually want to see, and there can be room for more than one big movie on any given weekend. That's a true sign that recovery is here in a meaningful way.
It also signals that the problem with movies like "Morbius" really comes down to quality control. A franchise entry for the franchise's sake just won't cut it anymore. "Top Gun: Maverick" is getting moviegoers of all sorts out of the house in part because of nostalgia, but in much larger part because the movie is damn good, making for great word of mouth. It's no longer a pandemic issue, and that's what is encouraging. Make good movies and people will come. Now it's on you, Hollywood.