Butterfly In The Sky Review: A Loving Tribute To The Power Of Reading Rainbow And The Magic Of LeVar Burton [Tribeca]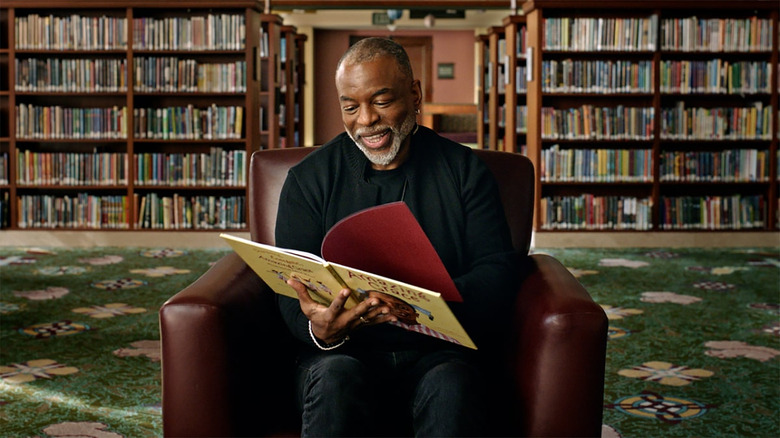 Tribeca Film Festival
"'Reading Rainbow' was not about learning to read, it was about loving to read." This astute and apt observation is made early on in "Butterfly in the Sky," a new documentary playing at the Tribeca Film Festival that focuses on the seminal children's television series "Reading Rainbow." Similarly, this documentary from directors Bradford Thomason and Brett Whitcomb is not just about the origins and influence of "Reading Rainbow," but it serves as a touching love letter to the educational program, as well as effervescent host LeVar Burton, that sparked a love of reading and so much more in the millions of children who watched the series during its 23-year run on public television.
Friends to know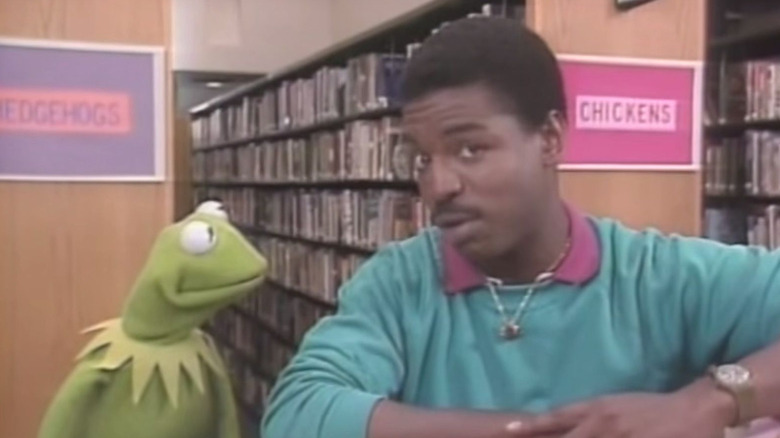 PBS
With flairs of similar, recently released documentaries such as "Won't You Be My Neighbor?" in 2018 and "Street Gang: How We Got to Sesame Street" in 2020, "Butterfly in the Sky" chronicles the creation of "Reading Rainbow" with plenty of insight from those who were on the ground floor, starting with creator Dr. Twila C. Liggett, an elementary school teacher who became frustrated with her school's increased focus on testing students rather than honing in on effective teaching methods. In her first job after leaving her school behind, Liggett was hired to create a television show about reading, and the rest is history. 
"Butterfly in the Sky" highlights the chief creative forces who made "Reading Rainbow" possible, from co-creators like Larry Lancit, Cecily Truett Lancit, and Tony Buttino to the filmmakers behind the camera of the globetrotting documentary format, which you might be surprised to learn includes "Galaxy Quest" director Dean Parisot. In the interviews throughout the series, it's clear why "Reading Rainbow" became such a pillar of childhood for kids lucky enough to grow up during the show's tenure. There's pure passion in the retrospective with the show's crew, including musician Steve Horelick, who guides viewers through the step-by-step process that led him to the show's dreamy synth-fused theme song that fans have never forgotten.
Along with ample talking heads from the creators of "Reading Rainbow," one of the more delightful features is the presence of four different subjects who appeared as kid reviewers of children's books on the series. Each of them begins by being handed the book that they reviewed on the series as a child, and throughout the rest of the film, their experience on the show and how it influenced their lives becomes a cornerstone of the narrative. Each of them acknowledges the series as helping them find their way, whether it's coming to terms with their sexuality or finding a career in media. You might even recognize a couple of these faces, such as Alisa Reyes, who would go on to be part of the original cast of "All That," the kid-friendly sketch comedy series from the '90s glory days of Nickelodeon.
If there's one flaw that "Butterfly in the Sky" has, it's in a lack of more prominent voices looking back at the series. Whoopi Goldberg is the most prominent talking head, but she's unfortunately the only famous face with ties to the series who makes an appearance. Though the doc focuses on the celebrity voices who narrated featured stories on the series, such as James Earl Jones, Martin Short, Regina King, and many more, unfortunately, none of them make appearances in the film. "Butterfly in the Sky" might have benefited from having key voices in pop culture sing the show's praises, but it's a small complaint about what is otherwise a lovely doc.
Ways to grow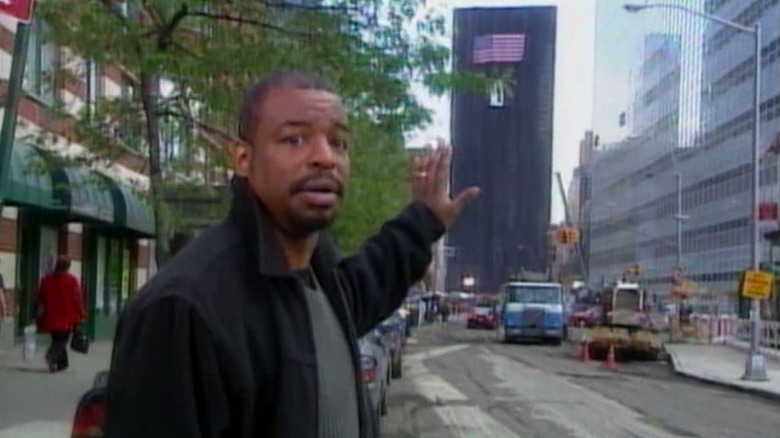 PBS
But aside from the loving look back at the series itself, host LeVar Burton is given an equally loving portrait, painted as an influential personality on par with Mr. Rogers, right down to an appearance alongside the TV legend on "Mr. Rogers' Neighborhood." That's because "Reading Rainbow" didn't just spark a love for reading among kids, it gave generations of children a sense of belonging and fuel for inspiration that would influence their future. There are endless clips from the series scattered throughout the documentary that will bring you to tears, and that's largely because of Burton's empathetic manner of speaking to the kids who were watching, and he did it without talking down to them. Kids felt like they were right alongside him on plenty of adventures, from visiting an erupting volcano to enjoying artistic Japanese cuisine. "Reading Rainbow" showed off the whole world as Burton explored it, and it made kids feel like they could fit in anywhere, just like he did.
Perhaps one of the most important parts of Burton's involvement, as illustrated in the film, is that he was allowed to be himself, right down to his ever-changing hairstyles and the gold hoop earring that dangles from his left ear, an accessory that is pinpointed as a pivotal piece of the host's appearance for Jason Reynolds, the New York Times best-selling and award-winning children's author.
The trust placed in Burton as a personality geared towards kids also allowed the series to explore sensitive issues thanks to various children's books. Whether it's the Vietnam Veterans Memorial and the complex conflict that inspired it or something closer to home such as city gangs and parents who have been incarcerated. Much like Mr. Rogers addressed the world-changing event that was 9/11, "Reading Rainbow" also reconciled the aftermath of the terrorist attack lives lost by visiting the students of a New York public school situated mere blocks from Ground Zero, with the Twin Towers once visible just down the street. It's not the only significant moment tied to American history either. Just as Fred Rogers once appeared before the Senate in defense federal funding for the Corporation for Public Broadcasting, Burton himself also appeared in front of a committee to defend the need for government money being provided to public television, armed with a passionate, resonating speech.
A Reading Rainbow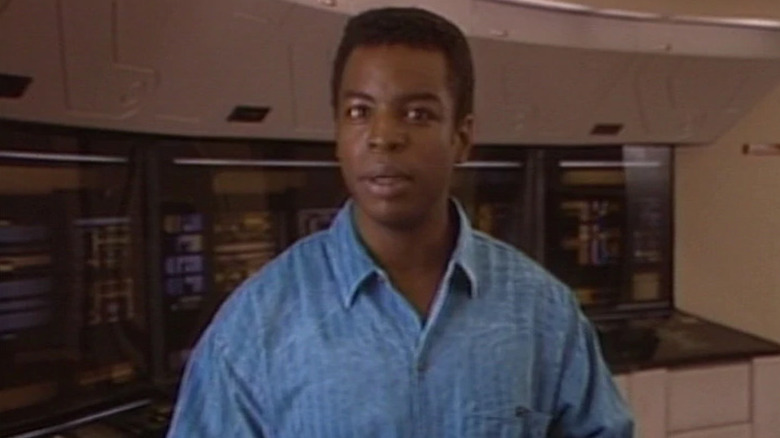 PBS
"Butterfly in the Sky" is a heartfelt, beautiful celebration of one of the most influential educational children's programs to grace our television, but it also comes with a point to make. Thankfully, it's not one that is beaten into the ground, but when it comes time to focus on the end of the series, the cause of the show's unfortunate demise is clear, and it's sadly the same problem that drove creator Dr. Twila C. Liggett away from the educational system to begin with. In an age when people can believe almost anything they read on the internet, "Butterfly in the Sky" shows it's truly a shame that "Reading Rainbow" isn't around anymore to keep a proper love for reading alive in the hearts and minds of children.
/Film Rating: 8 out of 10