Documentary Beyond Infinity: Buzz And The Journey To Lightyear Is Now Streaming On Disney+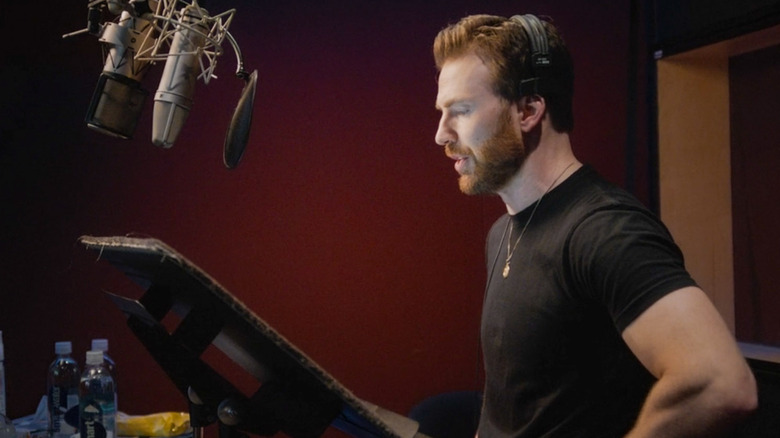 Disney
A new documentary is streaming on Disney+ today, and ... let me see if I have this straight. This is a documentary about the creation of a movie, based on a toy from another movie that was based on a character from a movie, who is the subject of a movie that this documentary is about. Checks notes. Yes, I believe that is correct. Aspirin for your new headache is in the cupboard. 
Disney+ has released Pixar Animation Studios' documentary "Beyond Infinity: Buzz and the Journey to Lightyear," which looks not only at the creation of the "Toy Story" character of Buzz Lightyear, but also the upcoming film "Lightyear," which hits theaters later this month. That is a lot to take in. Buzz has always been such a beloved character though, and despite my confusion, it makes sense to explore the character that the toy is based on. 
We've got the trailer for the documentary here, and it gives us a peek at the filmmakers, the artists, and the members of the "Lightyear" voice cast, talking about the character of Buzz Lightyear, and how he translates into a different animation style, as though he were a real person. In a movie. Wait, I mean, the movie that the toy is based ... forget it. You get the picture. 
To infinity ... and beyond!
We only have a week to go before you can see "Lightyear" in the theater, and find out what is beyond infinity. "Beyond Infinity: Buzz and the Journey to Lightyear" was directed by Tony Kaplan and produced by Sureena Mann. I find the behind-the-scenes of animation creation really fascinating, and I'm excited to watch before I see the film. Here is the info for you:
Opening in theaters in one week (June 17), "Lightyear"—the definitive origin story of Buzz Lightyear (voice of Chris Evans), the hero who inspired the toy—follows the legendary Space Ranger on an intergalactic adventure. The film is directed by Angus MacLane (co-director "Finding Dory") and produced by Galyn Susman ("Toy Story That Time Forgot").
There is a robotic cat in this film, friends. A talking robotic cat. Really, I don't know what else you need. Space monsters, an astronaut hero, and a robot cat pretty much qualifies this as a success for me and I haven't even watched yet. 
"Lightyear" will hit theaters on June 17, 2022. To infinity and beyond!