The Morning Watch: The Puppets Of Gremlins 2, Austin Butler Becomes Elvis & More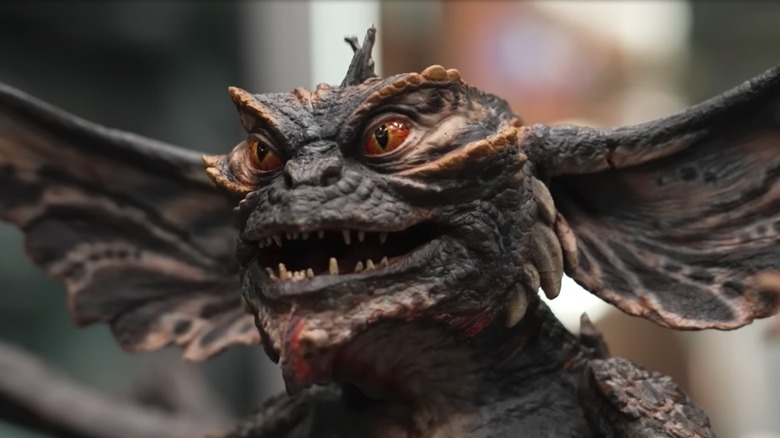 Warner Bros. Pictures
The Morning Watch is a recurring feature that highlights a handful of noteworthy videos from around the web. They could be video essays, fan-made productions, featurettes, short films, hilarious sketches, or just anything that has to do with our favorite movies and TV shows.)
In this edition, Adam Savage visits Prop Store to get a close-up look at the stop-motion puppets from "Gremlins 2: The New Batch" and more. Plus, a new "Elvis" featurette reveals how Austin Butler turned himself into The King. And finally, Jerry Bruckheimer, producer of all the movies, breaks down his most iconic films, from "Flashdance" to "Top Gun: Maverick."
Don't watch if you're afraid of puppets
First up, Adam Savage and the Tested crew visit Prop Store, where Chief Operating Officer Brandon Alinger shows him some of the puppets and stop-motion animation maquettes from films like "Evil Dead II" and "Gremlins 2: The New Batch." They're incredible, but you'd expect nothing less from effects artist legend Doug Beswick. There is a Memorabilia Live Auction happening from June 21-June 24 at Prop Store, where you can get your hands on some of them, like the Gargoyle Gremlin with wings, or the Spider Gremlin. You can bid online, and you can find out how on the site. 
Thank you , thank you very much
Like a lot of people in my generation, I'm more familiar with the older Elvis, who sweat a lot, wore very sparkly jumpsuits, and ate unhealthy sandwiches. Maybe I'm even more familiar with cheesy-but-fun Las Vegas Elvis impersonators. Even so, I'm stunned by this new featurette focusing on "Elvis" star Austin Butler and his journey to channel The King, particularly the younger, more limber version in Baz Luhrmann's upcoming film. I get it now, the whole "Elvis was super hot" thing. Maybe you should have a cool drink standing by. "Elvis" opens on June 24, 2022.
This guy has done a few films you might have heard of ...
Finally, producer Jerry Bruckheimer breaks down his most iconic films for GQ, including "Top Gun," Top Gun: Maverick," "Beverly Hills Cop," "Bad Boys," "Flashdance," and "Pirates of the Caribbean," just to name a few. I love that he says that when he first saw the article about the Top Gun school, he said, "This is 'Star Wars' on Earth. This is fantastic." Considering the amount of "Star Wars" references in "Top Gun: Maverick," that makes sense. I mean, they say, "Stay on target," quite a bit. Though I suppose that's natural for fighter pilots.