My Policeman: Release Date, Cast, And More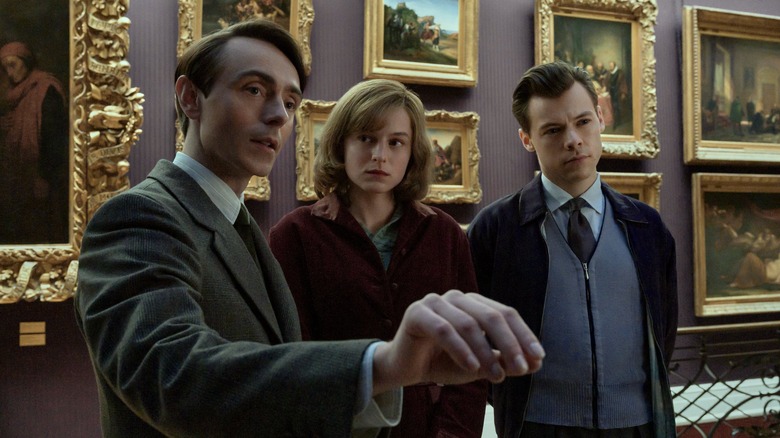 Prime Video
(Welcome to ...And More, our no-frills, zero B.S. guide to when and where you can watch upcoming movies and shows, and everything else you could possibly stand to know.)
Prime Video has been tightlipped about their upcoming LGBT+ romance drama "My Policeman," but we finally have some new details about the film that are sure to get eagerly-awaiting fans very excited. The film has been highly anticipated since it was announced in September 2020 that Amazon Studios would produce, but with a release date and the new images released on Thursday, June 9, that anticipation has been reinvigorated a bit. The book the film is based on is a real tear-jerker, and if Styles and Corrin's past works are anything to go by, the film will be filled with some impressive performances. Plus, Grandage's theatre eye will undoubtedly bring freshness to his directorial choices. We just need the script to be tight and we've got ourselves a queer drama for the ages. Alas, here's everything you need to know about "My Policeman" ahead of its fall release. 
My Policeman release date and where you can watch it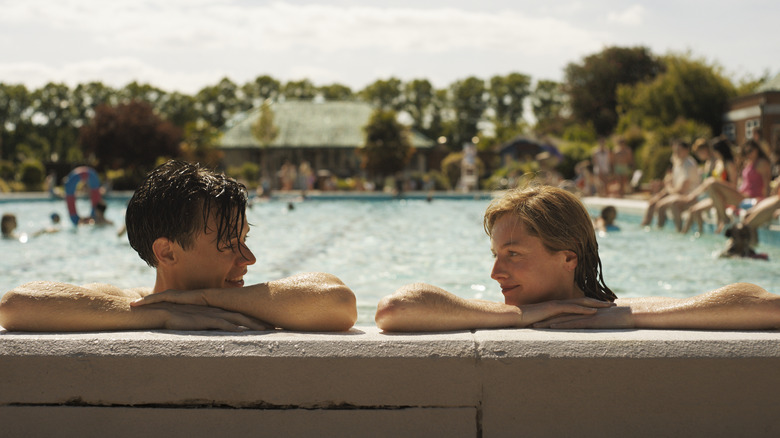 Prime Video
According to Vanity Fair, the film will be released in theatres in the United States and United Kingdom on October 21, 2022. Prime Video confirmed via Twitter — alongside two first look images — that the film would arrive on their platform for streaming on November 4, 2022, just two weeks after the film arrives in theatres. It seems as though the streamer is looking toward awards season with its decision to premiere the film theatrically first, but only time will tell once the film is released and we see how it is received. 
What is My Policeman?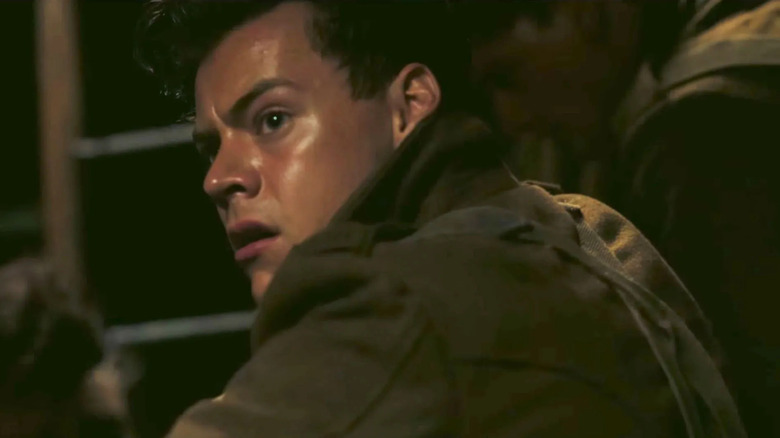 Warner Bros. Pictures
The story is set in beach town Brighton, England in 1957 and, according to Vanity Fair, "follows a policeman named Tom Burgess who is gay, but living in a society where it's illegal to be so. He begins dating a schoolteacher named Marion, but also embarks on a love affair in secret with a museum curator named Patrick Hazelwood. Forced to repress his true feelings, he decides to marry Marion, and as tensions rise between the married couple, Patrick's life ends up in shambles." 
The movie also bounces between timelines: "the 1950s, in which Tom is navigating this love triangle with Marion and Patrick; and 40 years later, when Tom and Marion's strained life together becomes more complicated when Marion agrees to take in Patrick after he suffers a stroke."
My Policeman director, crew, and more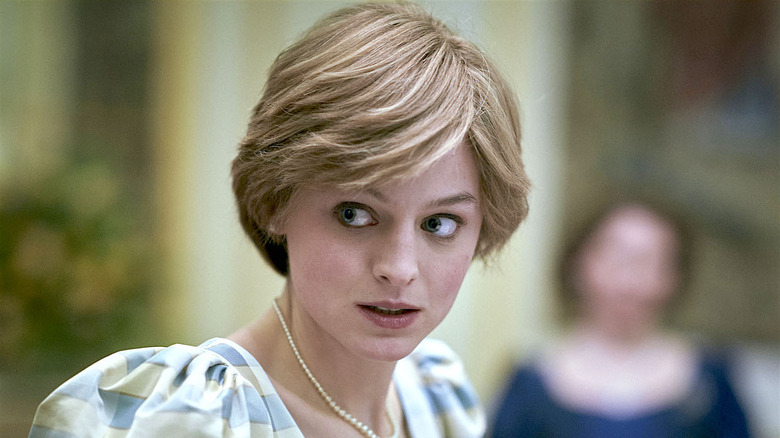 Netflix
"My Policeman" is directed by Michael Grandage, a well-known theatre director. He is perhaps best known for being the artistic director of the Donmar Warehouse, an experimental theatre collective, from 2002 to 2012. It is his second feature film; He previously directed 2016's "Genius," starring Jude Law, Colin Firth, and Nicole Kidman. The film was written by Ron Nyswaner and based on the 2012 romance novel of the same name by Bethan Roberts. "My Policeman" was produced by Robbie Rogers, Greg Berlanti, Sarah Schechter, Caroline Levy, Cora Palfrey, and Philip Herd. 
My Policeman cast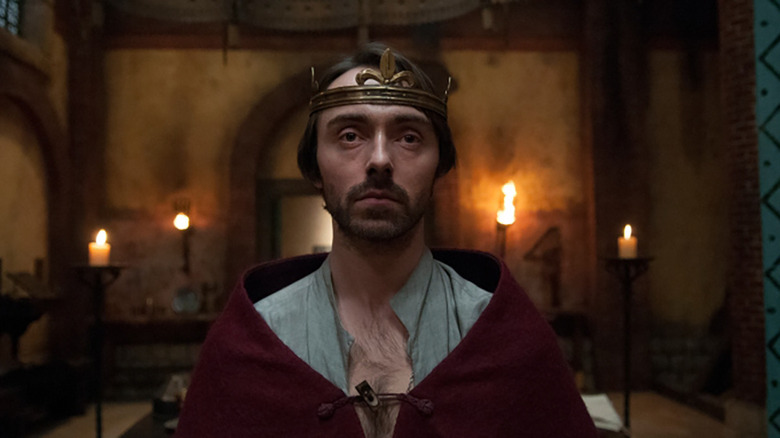 Netflix
Harry Styles—the former One Direction member who starred in 2017's "Dunkirk" and will star in the upcoming thriller "Don't Worry Darling"—takes on the role of the titular policeman, Tom, in the 1957 portions of the film. His wife Marion's younger self will be played by "The Crown" star Emma Corrin, and the young version of Tom's lover, Patrick, will be played by David Dawson, an accomplished stage actor who previously appeared in "Peaky Blinders." As for the adult cast, Linus Roache plays an older version of Tom, Gina McKee plays Marion's older counterpart, and Rupert Everett plays the aged Patrick. Kadiff Kirwan also plays an undisclosed role in the film.