Temuera Morrison Also Wants To Bring The Old, 'Badass' Boba Fett Back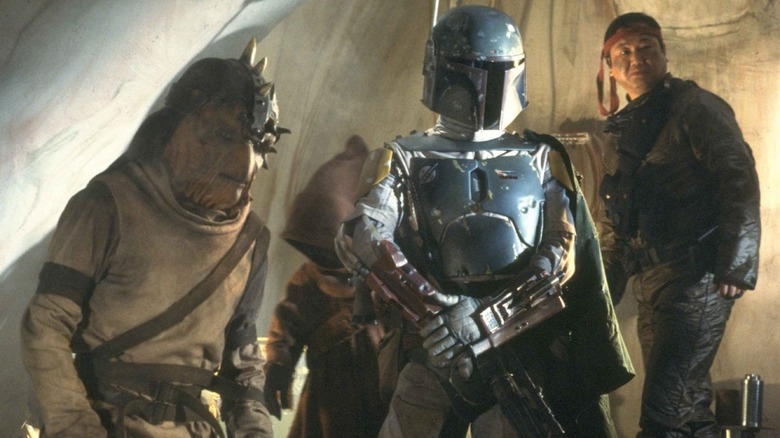 Lucasfilm
Boba Fett is a fascinating character even beyond the "Star Wars" fandom, as someone with so little screen time (up until very recently anyway) managed to become so damn popular. Even people who are only very casually familiar with "Star Wars" probably know that name. Now, we live in a world where the bounty hunter has his own TV show, "The Book of Boba Fett," presumably with more appearances to come on Disney+ in the future. But when/if that time comes, star Temuera Morrison has some thoughts about what he'd like to see with the character. In particular, he wants to get back to the old Boba Fett that we all knew.
Bringing the old Boba Fett back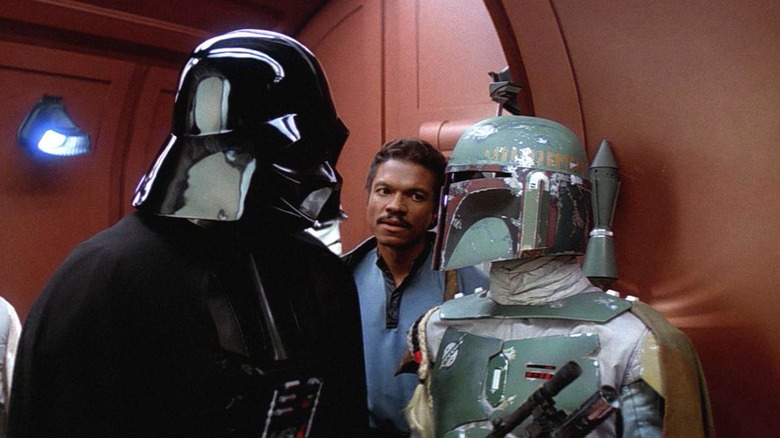 Lucasfilm
Morrison, who originally played Jango Fett in "Attack of the Clones" before returning as Boba Fett in "The Mandalorian" season 2, recently spoke with Entertainment Tonight. When the subject of returning as Boba once again came up, the actor was very clear about what he would like to see happen.
"We've got to bring him back somewhere. We've got to see the old Boba Fett. We reintroduced him. We found out some stuff. But I think it's time to get him back to his badass ways. No two ways around that. So, I think we sort of have that scope to go back there, but that's out of my control. I'll just see what happens."
That is, to put it very lightly, a telling answer. That answer, coupled with recent comments made suggesting that Morrison would have changed some things about his solo show, paint us a picture of an actor whose desires align with a great many fans out there.
Reading between the lines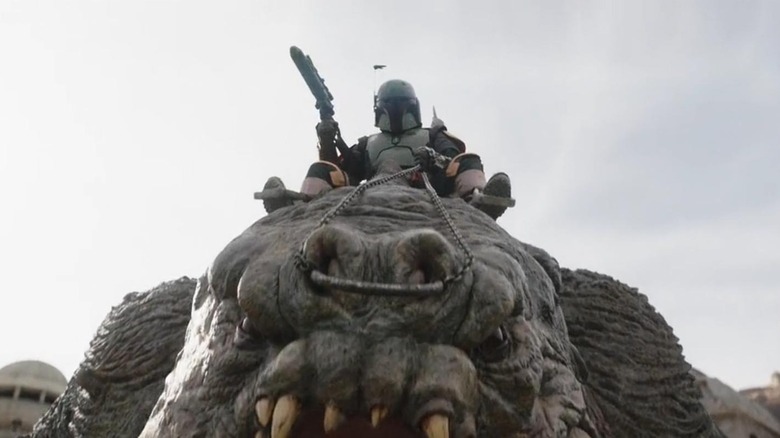 Lucasfilm
It's no secret that quite a few fans weren't thrilled with "The Book of Boba Fett" for a variety of reasons. But the fact of the matter is that the version of the character we got in the show didn't exactly mirror the mysterious, ruthless bounty hunter audiences first (properly) met in "The Empire Strikes Back." This is a bounty hunter trusted by Darth Vader. This is the bounty hunter that scares Han Solo, a man who has no qualms about shooting at Vader without hesitation. A man who has to be told not to disintegrate his bounties. A badass, as Morrison so eloquently put it.
It's crystal clear that Morrison is longing to bring that iteration of the character back to the screen in a more meaningful way. We certainly got glimpses of that when he returned in "The Mandalorian" but it still wasn't quite the same thing. There is the Boba Fett that fans had built up in their heads for decades, and there is what we have now. There is undoubtedly a distance that exists between the two.
Whether or not Lucasfilm gives Morrison a crack at it remains to be seen. Boba Fett is very much alive and well, so there is no reason it couldn't happen. Who knows? Maybe we could actually get a Boba Fett movie still one day, as was originally the plan at various points before Disney+ made these big-budget TV shows possible. Whatever the case, Morrison is at the ready. As are a great many "Star Wars" fans, surely.