Temuera Morrison Admits He Would Make Changes To The Book Of Boba Fett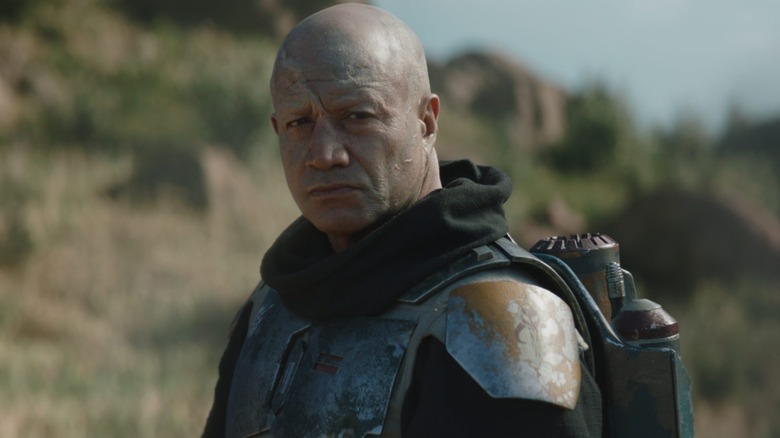 Disney+
"The Book of Boba Fett" star Temuera Morrison recently told ScreenRant that he admits that things could have been done differently on the show, which had received mixed responses from audiences and critics alike. While Morrison expressed his gratitude to "Star Wars" fans and the cast and crew, he said that he might have done things "a little bit different," now that he can look back at it critically:
"Feeling the love from all the fans, feeling that we've done something good and the reaction I've been getting from the fans is overwhelming. [I'm] very proud, and just grateful for the wonderful opportunity to play Boba Fett in The Book of Boba Fett, to work with Ming-Na. We had a wonderful chemistry. It was so easy to work with her. She had been my confidant and it was really a duo effort.

When I was short on information, we had a wonderful crew around us... I had plenty of people to draw on. And even that was a journey for Boba Fett, [from] where we'd found him and where we were taking him; the introduction of the Tuskens, providing that nourishment, that family environment.

Now that I'm looking back at it, I don't know, it's just one of those things. Things are great when you look back, but there are some things I may have done a little bit different.

But again, just for me to work with Jon and be part of the Mandalorian family [has] just been quite phenomenal, really."
While "The Book of Boba Fett" featured certain narrative threads that did not quite work in favor of the show, Morrison's awareness of the show's flaws is good news for the character in question, especially in terms of future crossovers and standalone projects.
More Temuera Morrison in Star Wars, please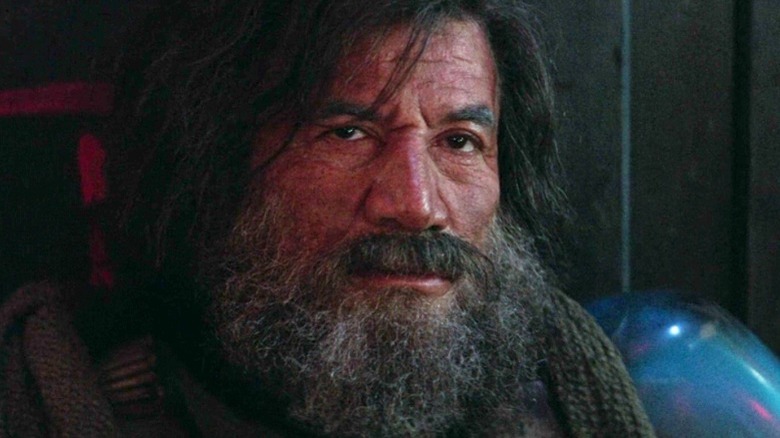 Disney+
Morrison's Boba Fett was introduced in "The Mandalorian," kickstarting a limited series that revolved around his journey after a miraculous escape from the Sarlacc pit. "The Book of Boba Fett" fell flat in some respects, although it offered interesting glimpses into the sociopolitical changes that were ushered in with Boba's return, particularly the arrival of the notorious Cad Bane in the series.
However, the Boba-centered episodes were eclipsed by the ones that featured Din Djarin (Pedro Pascal), along with the ones that centered on Grogu's training with a young Luke Skywalker. This is not necessarily the show's fault, as "The Mandalorian" has managed to cement the Din-Grogu relationship in integral ways, making it infinitely more interesting than Boba's attempts to take over Jabba the Hutt's sprawling empire.
The show's mixed success might not necessarily mean the end of Boba Fett content, as the character might (and most probably will) return in future installments, especially in "The Mandalorian." After all, Morrison's Boba is still a fan favorite, along with Ming-Na Wen's Fennec Shand, and they are key players in the "Star Wars" universe, especially when it comes to acting as allies in missions undertaken by Din and his friends.
Morrison recently appeared in a quick cameo as a veteran clone trooper of the 501st Legion in "Obi-Wan Kenobi," and I hope this is the first of many surprise cameos and appearances by Morrison, as his likeness is a stable element within the overarching narrative (live-action Captain Rex, please make an appearance).
"The Mandalorian" season 3 will premiere on February 2023. "Obi-Wan Kenobi" is currently streaming on Disney+.