Apple Lands Joseph Kosinski's Untitled Brad Pitt-Starring Formula One Movie, Somehow Not The Pitt Crew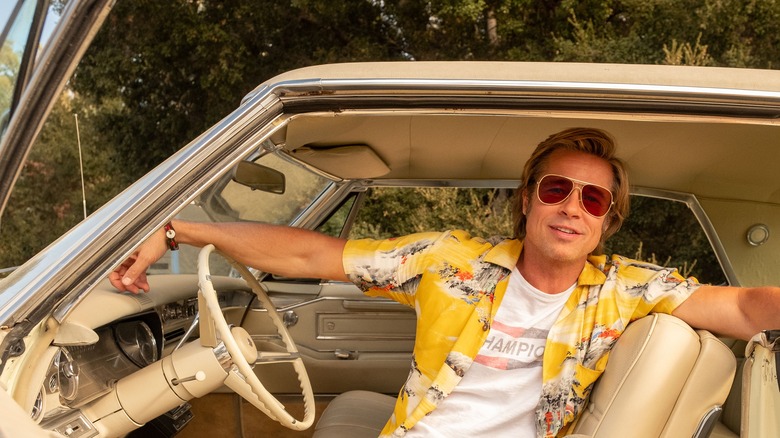 Columbia Pictures
This is an evergreen reminder that no one in Hollywood should be allowed to name their own movies and everyone at /Film should be naming them instead! We're all too smart, funny, and hot. But you know who else is having a smart, funny, and hot moment? Your friends at Apple because they finally locked down the exclusive movie rights they've been chasing since January 2022. Maybe this is a reminder to never give up, but maybe it's also a reminder that it's easier to not give up if you have an indescribable amount of money and resources? So, you know, instead of texting that person you've been thinking about, maybe send them a Venmo and buy the exclusive rights to their heart?
Anyway, Apple has locked down the Formula One racing movie starring Brad Pitt and directed by Joseph Kosinski ("Top Gun: Maverick") they've been drooling over. Of course, the big names don't stop there. The yet-to-be-named project will also feature the producing power of Jerry Bruckheimer and Chad Oman (both of whom worked on "Top Gun: Maverick"), as well as actual Formula One world champion Sir Lewis Hamilton. The "Top Gun: Maverick" reunion doesn't end there though, as writer Ehren Kruger will also be joining this high octane racing party. 
These are clearly people who love making movies about fast things and I can't blame them.
This movie sounds wheely great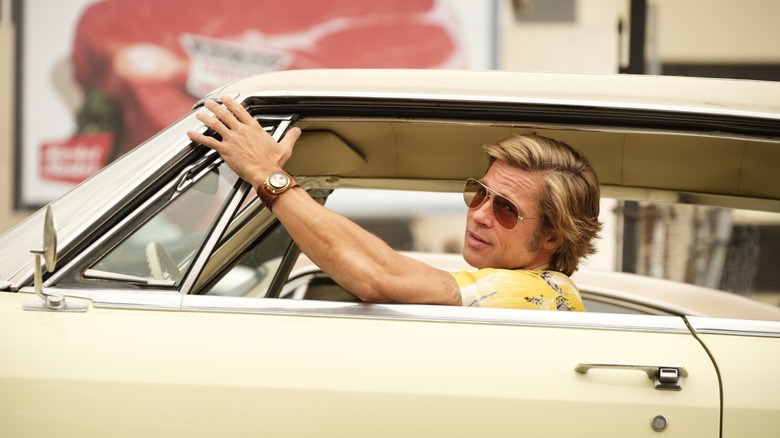 Columbia Pictures
While there's not a lot to say about this film, which is very much wrapped up in that wild acquisition phase, what we do know of the plot sounds like it's ... exactly what you think the plot would be. 
Deadline described the story as "Brad Pitt playing a racer who comes out of retirement to mentor a younger driver and take his final stab at glory on the track as the younger driver's teammate," and all of that tracks. It'll probably be fun! We'll all have a fine time watching Pitt settle into his "I'm too old for this" routine as we watch fast cars flicker around the screen for 90 minutes. Pair it with enough energy drinks and I bet it can become a 4D experience.
Although, the interesting news about this deal has nothing to do with the story and everything to do with the theatrical release schedule. In order to lock down this hot ticket, Apple agreed to a global theatrical run of at least 30 days before the movie can slip onto Apple TV+. Not only that, according to The Hollywood Reporter, it sounds like Apple will have to split the theatrical profits evenly with the filmmakers, which is unusual. 
While Apple has endured theatrical deals before, it will be interesting to see how they fair with such a long theatrical release of what's shaping up to be a big old blockbuster.