Day Shift First Look: Jamie Foxx Is A Pool Cleaner Moonlighting As A Vampire Hunter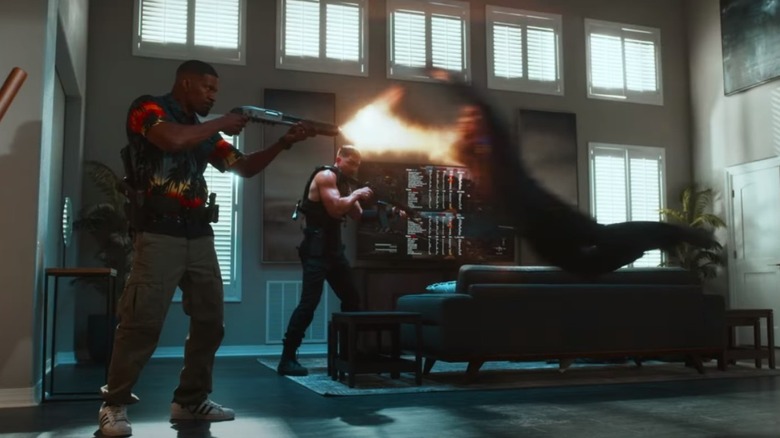 Netflix
Netflix is continuing with its 2022 edition of Geeked Week by showcasing a bunch of upcoming horror and genre programming today. Part of that slate includes a new vampire flick called "Day Shift," which hails from producer Chad Stahelski, of "John Wick" fame, and accomplished stunt performer J.J. Perry, who is making his feature directorial debut. The movie is led by Jamie Foxx, who proclaims that it is "like something you've never seen before." Bold words when we've had about 100 years worth of vampire cinema to compare it to.
Whether or not that bold statement holds up this featurette does at the very least promise some absolutely wild action and, amongst many other things, Snoop Dogg as a vampire slayer in a cowboy hat. Let's have a look, shall we?
Day Shift featurette
The featurette gives us a pretty impressive overview of what the filmmakers have in store for us. There are some impressive action sequences filled with practical effects, including a car chase that calls to mind "Terminator 2," which is never bad company to be in. There also appears to be some "From Dusk Till Dawn" vibes, with a bit of over-the-top humor (and contortionists!) mixed in. It's a lot of movie, at the very least. Stahelski had the following to say about it:
"A good friend of mine, J.J. Perry, we started as stunt men together way back in the late 90s. Having done all of the 'John Wick' films and then reading the script, I think J.J. makes 'Day Shift' a fresh take... J.J. has taken some vampire mythology and put it in crazy situations of gun fights, and car chases, and motorcycle chases."
Additionally, we have a brief logline, which reads as follows:
In Day Shift, Jamie Foxx stars as a hard working blue collar dad who just wants to provide a good life for his quick-witted daughter, but his mundane San Fernando Valley pool cleaning job is a front for his real source of income: hunting and killing vampires as part of an international Union of vampire hunters.
A fresh and practical vampire flick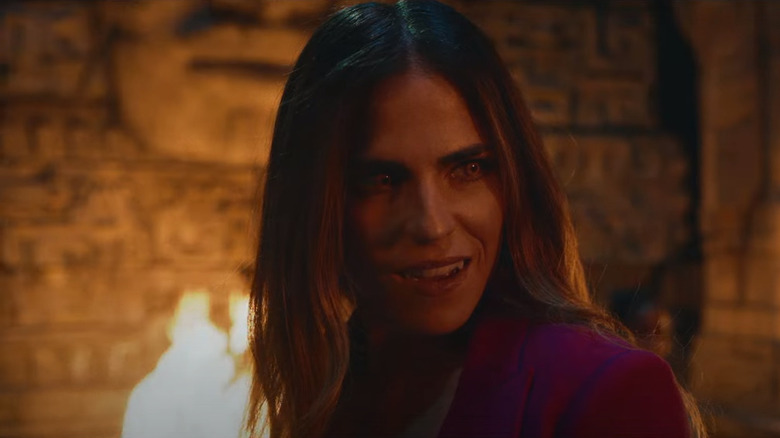 Netflix
One thing that stands out while watching the footage is that a great deal of what is being done seems to be done practically. Undoubtedly things are going to be enhanced with computer-generated visual effects, but this doesn't look like it's going to be a lousy CGI festival. They are attempting to make something that looks and feels real, even if it is bonkers. Foxx, speaking to that in the video, says:
"We're making something that you've never seen before. It's fun, and the stuff that you see is amazing – and it's practical. The way J.J. uses all of his stunt women and men is brilliant, so I cannot wait for people to get a dose of this."
Dave Franco ("The Disaster Artist") and Snoop Dogg ("Dolemite Is My Name") co-star.
"Day Shift" arrives on Netflix on August 12, 2022.