The Midnight Gospel Gets Canceled By Netflix After Just One Season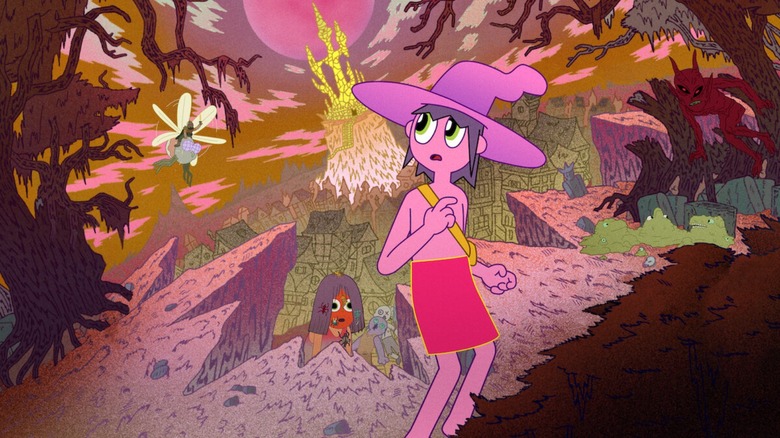 Netflix
Netflix is back at it again with their pattern of ending a show just after one season. Unfortunately for fans of "The Midnight Gospel," the animated series has been abruptly canceled by the streaming service, as confirmed by the show's co-creator, Duncan Trussell, on Twitter.
"Midnight Gospel" is among the long string of animated shows that Netflix has canceled, some even before release, such as the "Boons and Curses" show. Netflix has not offered reasons behind the cancelation, but the decision is all the more baffling as the series was well-received by audiences and critics alike (the show currently has a 91% critic rating on Rotten Tomatoes). While the concept of the show arguably appeals to a niche audience, it did offer stunning, trippy animation, a gripping story, and characters worth rooting for. 
However, these aspects were not enough for the show to warrant a second season on Netflix, although that might be reflective of the platform's shortcomings and current financial woes as opposed to the show's merit or lack thereof.
No more Chromatic Ribbon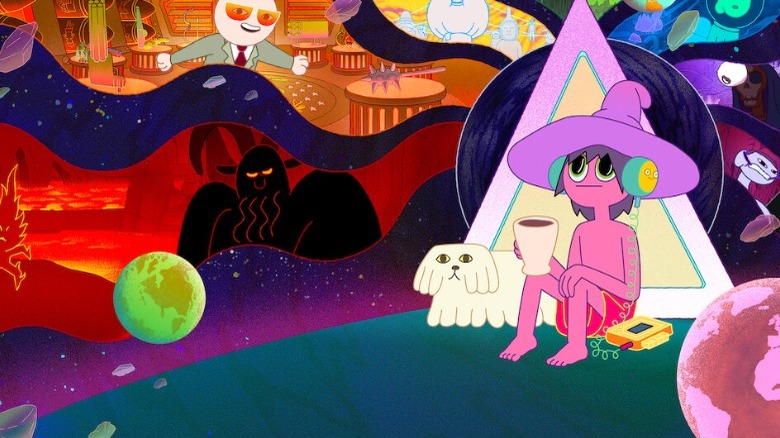 Netflix
"The Midnight Gospel" follows a spacecaster named Clancy Gilroy, who uses an unlicensed (illegal) multiverse simulator to travel to distant universes. The reason why Clancy does this is that he seeks to interview people residing on planets on the verge of being destroyed for his spacecast. The worlds in question vary greatly; there are worlds that eerily mirror our own but differ in unsettling ways — like being set in the midst of a zombie apocalypse — while other realms have animal-like creatures and plants that are completely alien.
The show definitely had elements of fun, as it incorporates audio from Trussell's podcast, known as "The Duncan Trussell Family Hour." Hence, Clancy's interviews were all based on actual conversations with people from all walks of life, who talk about a wide range of topics from near-death experiences to personal tidbits. The juxtaposition between the conversations and Clancy's adventures across the galaxy made the show truly unique and interesting. "The Midnight Gospel" was conceived as an idea by Pendleton Ward, who also created the well-loved "Adventure Time."
Trussel expressed his sentiments about the cancelation on Twitter:
"In my mind, there's one more season but the sentient glass 'deciding' cube they keep in their catacombs vibrated 'No more.' And it's hard to argue with a cube. They own the rights so it's [dead] ... PS I'm so lucky that the folks at Netflix rolled the dice and let us make such a strange show. They were supremely supportive all the way through and I'll love them forever for it."
While the chances are slim, I hope "The Midnight Gospel" finds a way to return in one way or another in the near future.