The Morning Watch: Top Gun: Maverick's Hypersonic Flight, Millie Bobby Brown Goes Up To Eleven On Hot Ones & More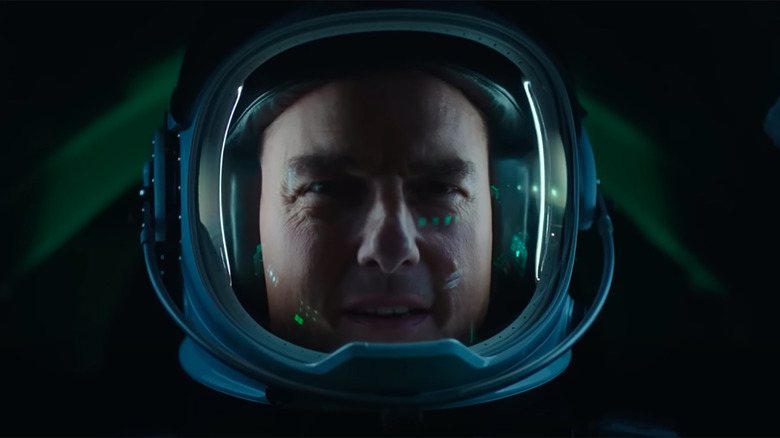 Paramount Pictures
(The Morning Watch is a recurring feature that highlights a handful of noteworthy videos from around the web. They could be video essays, fan-made productions, featurettes, short films, hilarious sketches, or just anything that has to do with our favorite movies and TV shows.)
In this edition, go hypersonic with a scene breakdown from the box office chart-topping "Top Gun: Maverick" with Tom Cruise. Plus, see how "Stranger Things" star Millie Bobby Brown handles some of the spiciest wings on the planet in a new edition of "Hot Ones." And finally, find out about all the stand-up specials that are coming from the recent Netflix is a Joke comedy festival in Los Angeles. 
Let's give'em Mach 10
First up, in a new edition of "Anatomy of a Scene" from The New York Times, director Joseph Kosinski breaks down the opening scene from "Top Gun: Maverick," which finds Tom Cruise reaching dangerous speeds in an experimental aircraft. That takeoff sequence? It had to be performed in real life by one of the few Navy pilots cleared to fly what is called a low-altitude transition maneuver. The crew only had one shot at getting it right because that little moment would destroy a piece of the film's set with a pressure wave. Wow!
'My face doesn't feel like my face'
Next, we've seen Millie Bobby Brown deal with plenty of monstrous entities from the Upside Down in Netflix's hit series "Stranger Things." But how can she handle some hot wings and interview questions in a new episode of "Hot Ones" with Sean Evans? Listen as the actress discusses her favorite on-set snack, ranks celebrity eyewear, and talks about doing a "hot lap" with Lewis Hamilton. Plus, one of her "Stranger Things" co-stars makes a surprise appearance, so enjoy!
June brings the laughs to Netflix
Finally, not too long ago, the Netflix is a Joke Festival unleashed a slew of live comedy shows on Los Angeles. Many of them were used to tape new specials with some of your favorite comedians, and you'll be seeing them debut on the streaming service all month long. Above, watch a tease of what's to come, and check out the entire line-up below:
June 6: Bill Burr Presents: Friends Who Kill
June 7: That's My Time with David Letterman (3 episodes)
June 9: Stand Out: An LGBTQ+ Celebration
June 10: Dirty Daddy: The Bob Saget Tribute
June 11: Amy Schumer Presents: Parental Advisory
June 12: That's My Time with David Letterman (3 episodes)
June 13: Pete Davidson Presents: The Best Friends
June 14: Jane Fonda & Lily Tomlin: Ladies Night Live
June 16: Snoop Dogg's F*cn Around Comedy Special
June 26: Best of the Fest
Looks like there's a lot of stand-up comedy headed our way!