The Wire Couldn't Be Made In The Post-Game Of Thrones Age, According To Co-Creator Ed Burns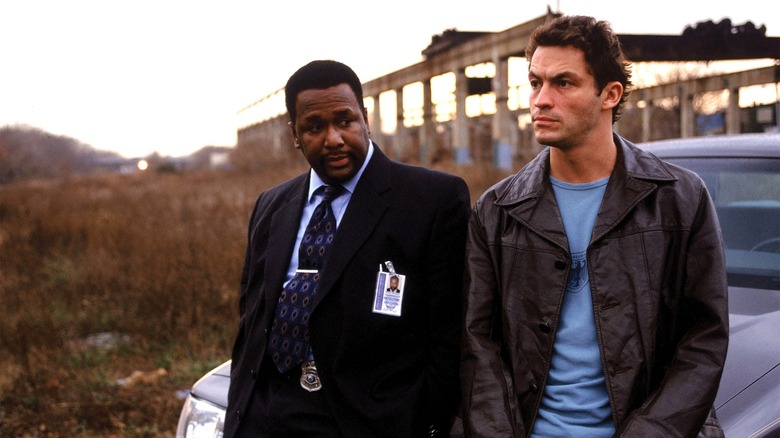 HBO
Twenty years ago, HBO's original drama programming consisted of "Oz," "The Sopranos," and "Six Feet Under." The pay-cable outlet had been blazing a daringly original trail comedy-wise with series like "The Larry Sanders Show" and "Mr. Show with Bob and David," but this foray into seriousness shook up an industry that expected hour-long dramas to hew to network broadcast standards. A bare butt and the occasional curse word in "NYPD Blue" was scandalous enough. The penitentiary roughhousing on "Oz?" That was miles beyond the pale. In any event, once top-flight storytellers realized HBO had an appetite for unvarnished storytelling, they flooded the company with outside-the-box pitches.
Enter David Simon, the author behind "Homicide: Life on the Street." Simon was a TV critics' darling for his book having inspired NBC's acclaimed series by the same name. Based on Simon's true-crime masterpiece (which drew from his twelve-year stint on the Baltimore Sun's City Desk,) the show won three Peabody Awards over seven seasons. Though it had to pull punches in terms of language and violence, "Homicide" told no lies; it had no answers, and offered very little hope. So when the series went off the air, it made sense for Simon to take his next project, "The Wire," to HBO. When he did, he brought Ed Burns, a retired Baltimore detective, with him. Together, they made TV history. But according to Burns, they'd never get "The Wire" before cameras in today's media climate.
Burns on fire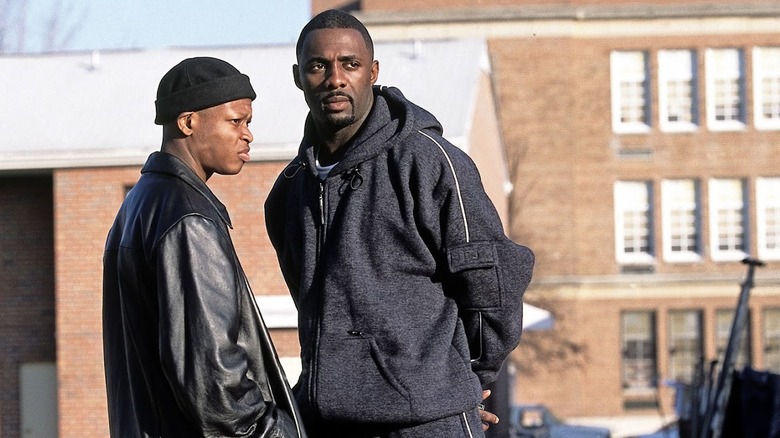 HBO
Speaking to The New York Times twenty years after the June 2, 2002 premiere of "The Wire," Burns believes the now-iconic show would lack the epic sizzle necessary to catch the attention of today's HBO's executives. "Now, it's got to be 'Game of Thrones,'" he says: 
"It's got to be big. It's got to be disconnected from stepping on anybody's toes. I've watched a couple of the limited series on HBO, and they're good shows, but they're not cutting new paths. They are whodunits or these rich women bickering among themselves in a town. I don't see anybody saying, 'Hey, that's a really great show.'"
Burns, who turned seventy-six last January, might've missed the unabashed raves for Mike White's "The White Lotus," which unsubtly satirizes caucasian wealth. Critics and HBO subscribers adored the show. Was it cutting a new path? In the immediate wake of David E. Kelley's rich-folks soap opera "Big Little Lies," not particularly. But it did seek to unnerve viewers. It got people talking about privilege. It was effective satire.
A song of dragons and dealers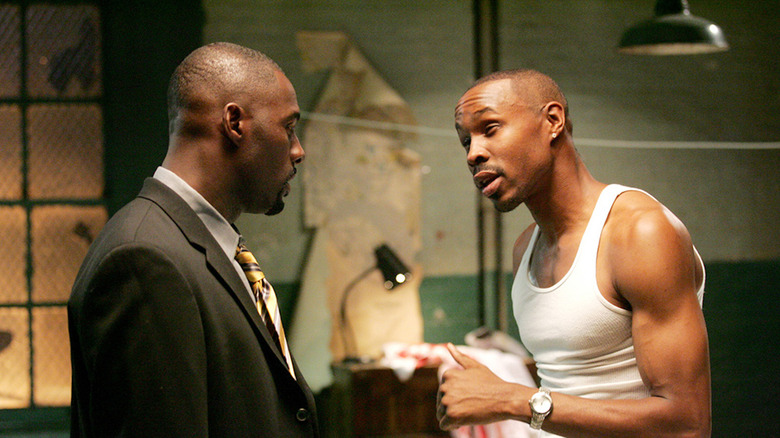 HBO
As for HBO's greenlighting practices, they did give Burns and Simon the go-ahead for the hard-hitting "We Own This City," a relentless deep dive into the Baltimore Police Department's Gun Trace Task Force. But only Burns and Simon could get a show like this into production, and, even then, you have to wonder if the team behind "The Wire" is running out of favors with their HBO benefactors.
I want nothing more than to live in a world where "The Wire" and "We Own This City" are watched and discussed by as many people as "Game of Thrones," but, even in its critically acclaimed prime, "The Wire" was a niche series. It's considered one of the greatest shows in the history of television, but, throughout its five-season run, it was only nominated for two Emmys and won neither. Burns' fury is earned, but it could be that a show like "Game of Thrones" and its spinoffs to come allow HBO to keep saying "Yes" to proven artists with unconventional visions. We should all be able to live with that tradeoff.