Timing Was Everything When It Came To The Dexter Reboot [ATX]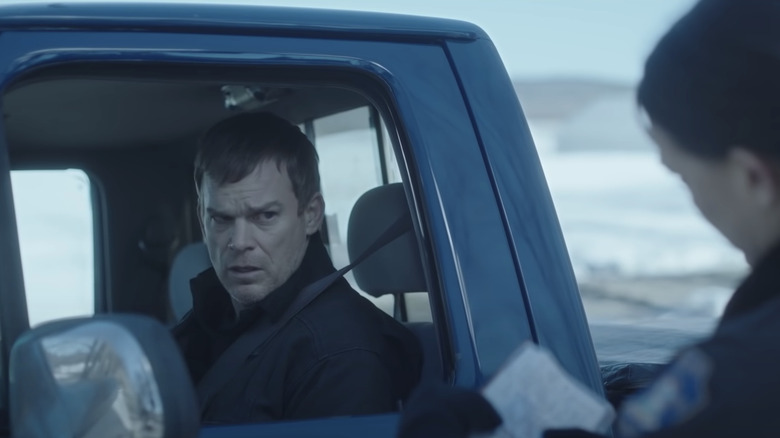 Showtime
It turns out "Dexter: New Blood," the 10-episode revival of the Michael C. Hall-led series, was quite the success for Showtime. Over the course of eight seasons and 96 episodes, the original "Dexter" series charted the exploits of a Miami police blood pattern analyst who happened to moonlight as a serial killer, one who preyed on other killers. By the end of the show, Hall's character, the eponymous Dexter Morgan, had become a lumberjack, leaving people rather dissatisfied with the outcome of his story. Enter "Dexter: New Blood," which wrapped up back in January.
Our own Ryan Scott was recently in attendance at the ATX Television Festival in Austin, where several network executives appeared in a panel called "Futurescape: A Look at What's Ahead in TV." Among them were Jessie Dicovitsky, the Senior Vice President of Original Programming at Showtime Networks, Kara Buckley, the Vice President of Original Programming for HBO Drama Series, Jacqueline Sacerio, the Vice President of Scripted Programming for eOne, Athena Wickham, the Head of TV for Kilter Films, and Dan Shorr, the Head of Scripted for Rooster Teeth Productions. Dicovitsky discussed the motivations behind the "Dexter" revival, saying:
"The question we ask ourselves is 'Is there a reason we're doing this?' We had talked for years and years about revisiting 'Dexter.' It was just such an iconic piece of IP and franchise for our company and we just couldn't get there. You know, what's the right way in? Does it make sense now? And then when things started to fall into place, when we understood that fans were clamoring for the ending that show really deserved and Michael C. Hall, our lead actor on that show, really had come around to wanting to re-explore the character in a much more psyche-driven way than he had before."
'It starts to add up'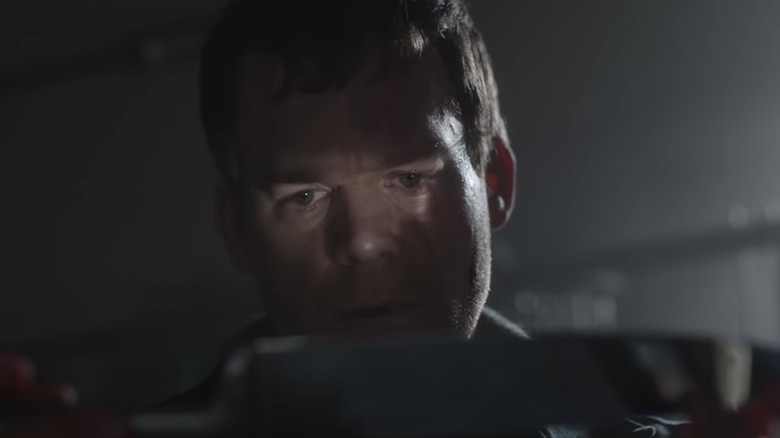 Showtime
Dicovitsky is obviously coming at "Dexter: New Blood" from a business perspective, which shines through in phrases such as "an iconic piece of IP and franchise for our company." However, it's good to hear that for Hall, at least, there was some artistic motivation in wanting to get back into the psyche of Dexter Morgan.
Any revival of a beloved property will face scrutiny and have to offer up some justification its own existence, but for Dicovitsky, "Dexter" is one that made sense. She continued:
"It starts to add up. You start to be able to justify 'This does make sense, we should go down this road' and that's a great success. ['Dexter: New Blood'] was the biggest launch that Showtime had in ... I think ever. And that really came from existing IP, taking advantage of a new take into it, but you don't go around looking at every successful show you have and thinking 'my god, let's revisit them all!'"
"Dexter: New Blood" earned decent reviews: it currently has a 77% critic rating and a 75% audience score on Rotten Tomatoes, which is a step up from the respective 33% (critic) and 51% (audience) score that the eighth and final season earned. The series is currently streaming on Showtime, Prime Video, the Roku Channel, and DirecTV.