Dexter: New Blood Showrunner Thinks Original Series 'Lost Its Way'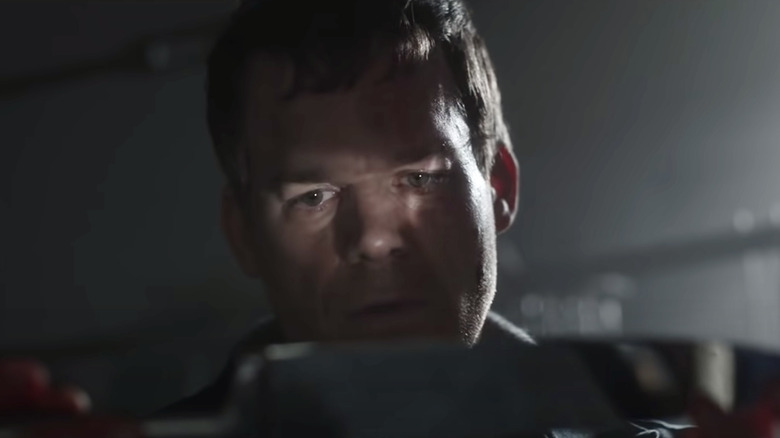 Showtime
Is there still an audience for "Dexter," the show about the serial killer who preys on other serial killers?  Showtime is about to find out this Sunday when it begins airing "Dexter: New Blood," a revival of the popular Michael C. Hall-led series, which ran for eight seasons from 2006 to 2013 before petering out in a finale that disappointed many longtime viewers.
"Dexter: New Blood" is bringing back some old blood in the form of Clyde Phillips, who served as the showrunner for the first four seasons of "Dexter." If you're one of the fans who was disappointed by how "Dexter" wrapped up, it sounds like Phillips wasn't too enamored of what happened after he left the show, either.
In the early seasons, Dexter followed a strict code for killing, instilled in him by his adoptive father, Harry (James Remar). Phillips recently spoke with Variety (by way of Collider), where he attributed the quality dip in "Dexter," at least partially, to an abandonment of said code. He explained:
"I think the show in the last couple of years of its original incarnation lost its way. It was only seeing as far into the future as the headlights on a car and had broken the covenant with the audience about everything that Dexter does has to be code-worthy."
Attempts at Normalcy (With Disastrous Results)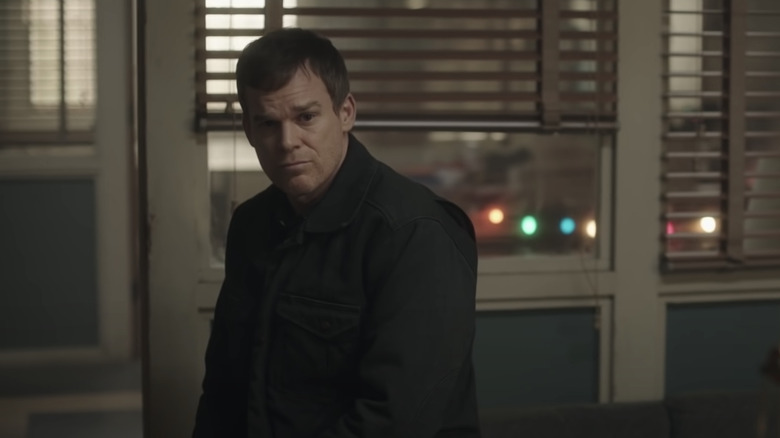 Showtime
Dexter originally worked as a police blood spatter analyst in Miami while also moonlighting as a vigilante. As the series progressed, however, he began wanting to have a normal life and eventually married Rita Bennett (Julie Benz) and fathered a son with her. These attempts at normalcy are where he gets himself into trouble and have had disastrous results for those around him.
According to Phillips, "Dexter: New Blood" will have Dexter coming to terms with that. He said:
"Dexter has been reeling because of the fallout of those choices... It's when his appetite for humanity is whetted that he gets into hot water... And Dexter, when we visit him in this incarnation, is someone who has taken responsibility for all of that wreckage."
In "Dexter: New Blood," Dexter is far from Florida and his subsequent lumberjack life in Oregon. He's now living in upstate New York, carrying on a new relationship with the police chief of a small town called Iron Lake. That's where his son, now grown, finds him.
I did watch the fourth season of "Dexter" back in the day, and as someone who had only seen part of the first season before that, the main draw for me as a viewer was John Lithgow's Emmy-winning portrayal of the Trinity Killer. Phillips must understand that draw, since he's bringing back Trinity and at least one other prominent dead character in visions for "Dexter: New Blood."
"Dexter: New Blood" premieres on Showtime this Sunday, November 7, 2021.