Becoming An Actor Wasn't Something Ray Liotta Set Out To Do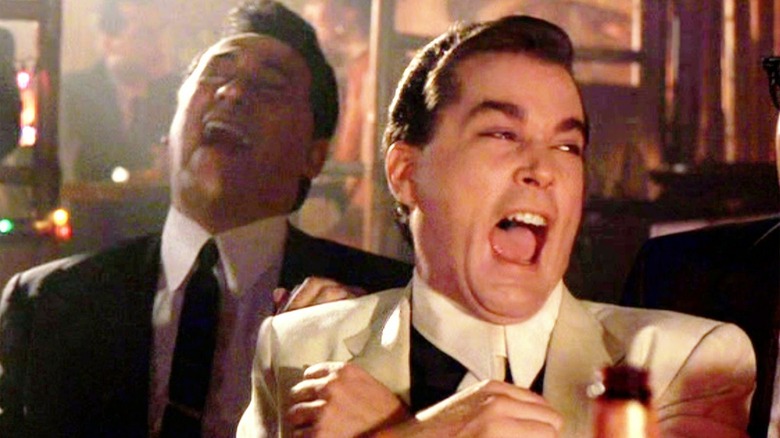 Warner Bros.
Life is a series of unexpected journeys. Often the path we walk isn't the one we thought we'd be on just a few years prior. Someone who probably would've agreed with my dime store philosophizing is the recently late, always great Ray Liotta. You probably already know Liotta was the star of "Goodfellas" — what else is there to say there? His 21st century run as a character actor was just as enjoyable. I'll go on record as a huge fan of his turn as scummy divorce lawyer Jay Marotta in "Marriage Story." Yet despite appearing in so many great films (and being great in them), Liotta became an actor almost by accident.
An unexpected drama major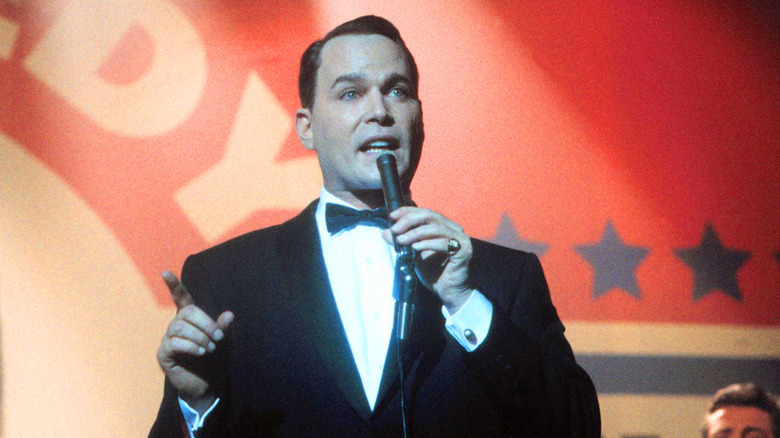 HBO
During a 2016 interview with NPR, Ray Liotta discussed his experience playing Frank Sinatra in the 1998 HBO film "The Rat Pack." This was naturally a part that required singing. When asked if Liotta had prior singing experience, he revealed how his earliest acting stint was in musicals at his alma mater, the University of Miami. However, he also explained that he didn't go to college intent on earning a theater degree.
According to Liotta, his father's advice about higher education had been, "Go wherever you want. Take whatever you want. He just really believed in getting out and being exposed to different things." But Liotta had no idea what he wanted to take. When he had to register for classes, he spotted a line of students registering for drama. With the sword hanging over his head of having to take math or history classes, Liotta opted for theater arts.
Since he'd joined the department on a whim, Liotta initially wasn't an enthusiastic student. He only auditioned for the school play because a fellow drama major berated him for his lack of interest. He continued to NPR: "So I went, and I auditioned for the play. And it was for 'Cabaret.' So then you had to sing and dance. I said, 'how am I going to sing and dance? I'm a jock from New Jersey.'"
With some help from his classmate, Liotta crafted a routine based on "Magic To Do" from the Broadway show "Pippin," and the band Freddie and the Dreamers. "There was a dance called 'the Freddie' ... So I just did the refrain [of 'Magic To Do'], and I did 'the Freddie.' And I got into it. And the first year, all I did were musicals."
Liotta's mentor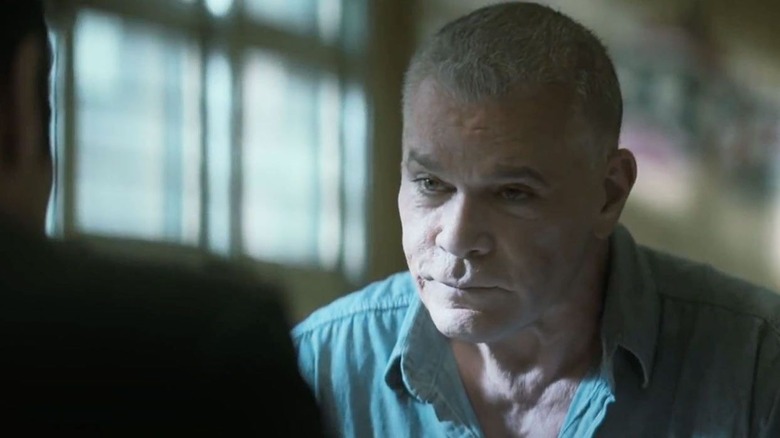 Warner Bros. Pictures
Even after crafting his song-and-dance routine, Ray Liotta still saw drama as just a placeholder until he could figure out what he truly wanted to study. What changed his attitude was his teacher Robert "Buckets" Lowery. The "Buckets" nickname came from Lowery's past playing basketball. Liotta, as a "jock from New Jersey," found it easier to connect with "Buckets" than he did with many of his classmates. As he told NPR:
"[Drama students] wouldn't be the people that I would normally hang out with. And I didn't care what they thought 'cause here I am thinking, 'I'm just going to be here for one year. It doesn't matter.' So for some reason, I just really committed and listened to what Buckets said. And thank God he was an acting teacher who was — it was kind of the Stanislavski, you know, the Russian director and acting teacher. I just listened to what he said and kind of understood and just learned. And if it wasn't for Buckets, I probably would've left. But I came back the next year. And I ended up going the whole four years. But during those four years, I graduated to doing Riff in 'West Side Story' and just different musicals."
Even without having seen that "West Side Story," I can totally see Liotta having the right swagger and punk edge for Riff; it's those qualities that made him so good as Henry Hill. Based on Liotta's recounting, we have not just the man himself and Martin Scorsese to thank for that performance, but Buckets Lowery too.