Ewan McGregor Denounces Racist Attacks Of Obi-Wan Kenobi Star Moses Ingram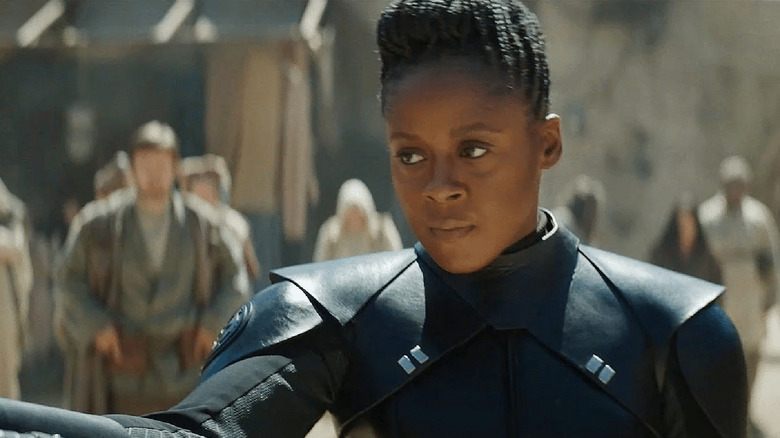 Disney+
The mentor has spoken. Ewan McGregor, the actor who has played beloved "Star Wars" character Obi-Wan Kenobi through its prequel trilogy and beyond, has spoken out against the racism new franchise star Moses Ingram has received since joining the Disney+ series "Obi-Wan Kenobi."
The new "Star Wars" franchise inductee, who is Black, has been bombarded with racist direct messages via Instagram since her character Third Sister was introduced on "Obi-Wan Kenobi." The Yale Drama School graduate — yes, she's that skilled, folks — opened up about the onslaught of hate she's been dealing with via a now-expired video on her Instagram Stories:
"There's nothing anybody can do about this. There's nothing anybody can do to stop this hate. I question my purpose in even being here in front of you saying that this is happening. ... The thing that bothers me is this feeling inside of myself, that no one has told me, but this feeling that I have to shut up and take it, that I have to grin and bear it. And I'm not built like that. So, I wanted to come on and say thank you to the people who show up for me in the comments and the places that I'm not going to put myself. And to the rest of y'all, y'all weird."
McGregor and the franchise respond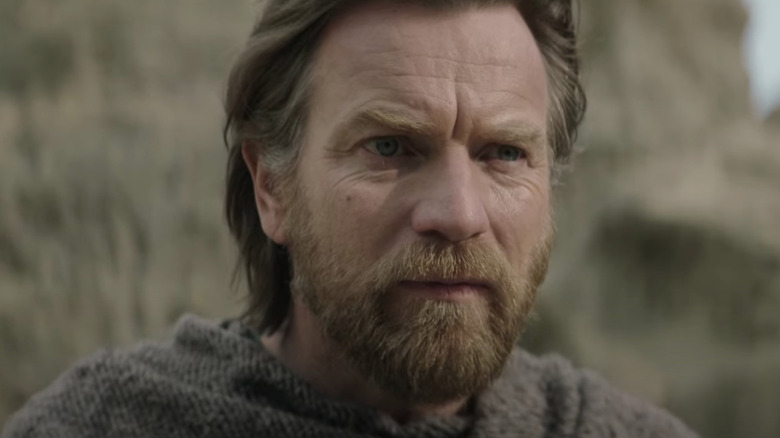 Disney+
In a video posted to the official Star Wars Twitter account on Tuesday, May 31, McGregor started by thanking the fans for making the show "the most watched Disney+ original series premiere of all time." He added, "It just goes to show what this family can do when we all pull together." He went on to reveal that not everything has been positive from the fans:
"However, it seems that some of the fan base, from this influential fan base, have decided to attack Moses Ingram online and send her the most horrendous, racist DMs, and I heard some of them this morning and it just broke my heart. Moses is a brilliant actor, she's a brilliant woman and she's absolutely amazing in this series. She brings so much to the series, she brings so much to the franchise. It just sickened me to my stomach to hear that this had been happening."
He concluded, "I just want to say, as the leading actor in the series, as the executive producer on the series, that we stand with Moses. We love Moses. And if you're sending her bullying messages, you're no 'Star Wars' fan in my mind. There's no place for racism in this world."
The official Star Wars Twitter account also posted in support of Ingram hours before sharing McGregor's video. They wrote: "We are proud to welcome Moses Ingram to the Star Wars family and excited for Reva's story to unfold. If anyone intends to make her feel in any way unwelcome, we have only one thing to say: we resist. There are more than 20 million sentient species in the Star Wars galaxy, don't choose to be a racist."
Additionally, costar Kumail Nanjiani also spoke out against the racist attacks on Twitter alongside McGregor. "Moses Ingram is a phenomenal person and actor and I am excited about the decades of amazing work she has ahead of her," he wrote a few hours before McGregor's video was uploaded. "I stand with Moses," he later added to the post.
Moses Ingram and racism in Star Wars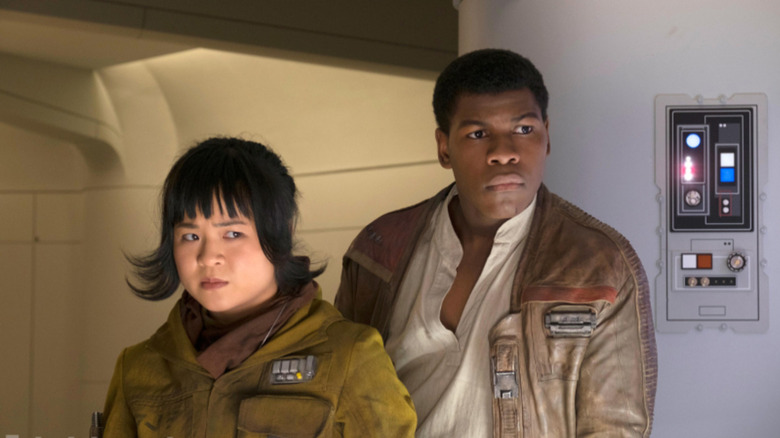 Lucasfilm
Franchise favorites like John Boyega and Kelly Marie Tran, who is Vietnamese, have also faced racist vitriol in the past for joining the legendary cinematic universe folks love so dearly. In fact, "Star Wars" fans have had a habit of targeting POC actors and characters upon their introductions to the franchise over the last few years, often to the point of driving the actors off social media.
With Boyega and Tran, both their fellow castmates and Disney as a whole did little to protect them from the vicious avalanche of hatred that came their way when they were first brought into the beloved sci-fi lore. There were no tweets in solidarity, that's for sure.
Ultimately, Boyega and Tran made it a point to speak out against the racist treatment they received coming into the "Star Wars" universe and, subsequently, they overcame the overwhelmingly loud voices of a minority audience who don't reflect the whole. Now, it seems as though Disney is learning their lesson with Ingram's unacceptable treatment, making sure to put forth a public stance in solidarity with Ingram not once, but twice with their statement from McGregor. It's good to see them on the right side of history this time around.
One thing is for sure: if Ingram's grit and talent are anything to go by, she is bound to do the same as Boyega and Tran — soar above the hate to her rightful place in the "Star Wars" franchise.