Rob Zombie's The Munsters Will Feature The Return Of Zombo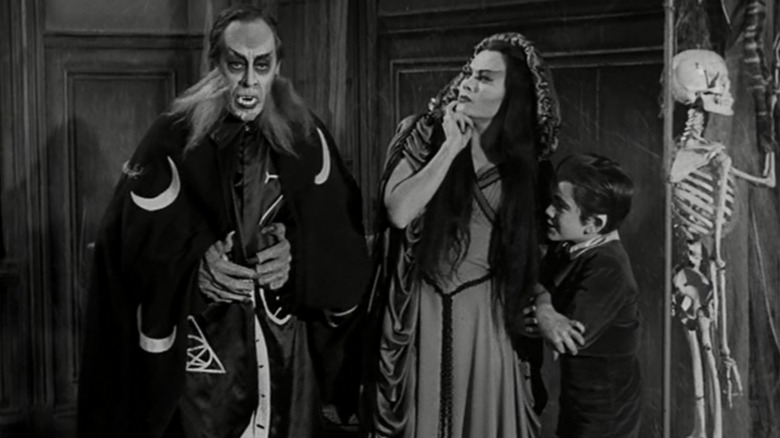 CBS
"Munsters" fans everywhere must have made their voices heard, and Rob Zombie has apparently listened. Or maybe it's more likely that nobody even remembered the existence of such a minor character, except perhaps the biggest fans of the property. Luckily, that's exactly how pretty much everyone would describe the writer and director in charge of the upcoming "Munsters" reboot, and he's proving it by digging deep into the annals of the classic black-and-white sitcom for his latest update on the project.
You may or may not remember the character of Zombo, played by actor Louis Nye for a grand total of one episode way back in 1966. Appearing in the appropriately titled second season episode "Zombo," the eccentric guest star comes into the fold when Eddie finds himself the winner of a television contest. The reward, as it turns out, allows him to meet his absolute favorite television personality: none other than Zombo, of course!
As the horror director has made a habit of doing for this new "Munsters" movie, you can check out his latest Instagram update on the production below.
The one and only Zombo!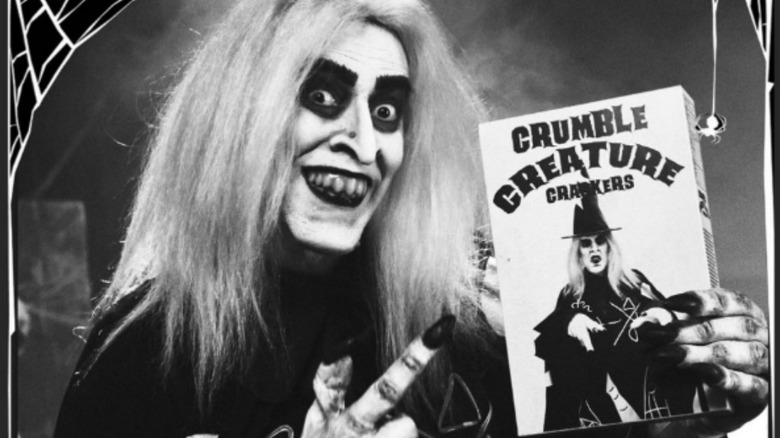 Rob Zombie
Fans may not have immediately put someone like Zombo high atop their list of original characters that they'd love to see Rob Zombie bring back for this "Munsters" reboot, but that's exactly what they're going to get. Honestly, this is exactly the kind of deep pull we'd expect from a super-fan like Rob Zombie. The director breathlessly announced the news on his Instagram account, alongside the caption of:
💀After 56 years! The man... the myth... the legend returns! 💀 The one and only ZOMBO! 💀
We get the feeling he's slightly overstating things for the sake of the joke, but that's half the fun here for a property as beloved as this one, after all!
To this point, we know that Zombie's "Munsters" film will be rated PG and will even star an original cast member from the series in Pat Priest. Other actors starring in the film include Jeff Daniel Phillips, Daniel Roebuck, Cassandra Peterson, Sylvester McCoy, Jorge Garcia, and more. The Rob Zombie film doesn't have a release date just yet (expect it to premiere in theaters and on Peacock sometime this year), but any fans eager to fill that "Munsters"-shaped hole in their lives can help the wait go by a little easier by streaming both seasons (and all 70 total episodes) of the original series on Peacock.