Alycia Debnam-Carey Exits Fear The Walking Dead After Seven Seasons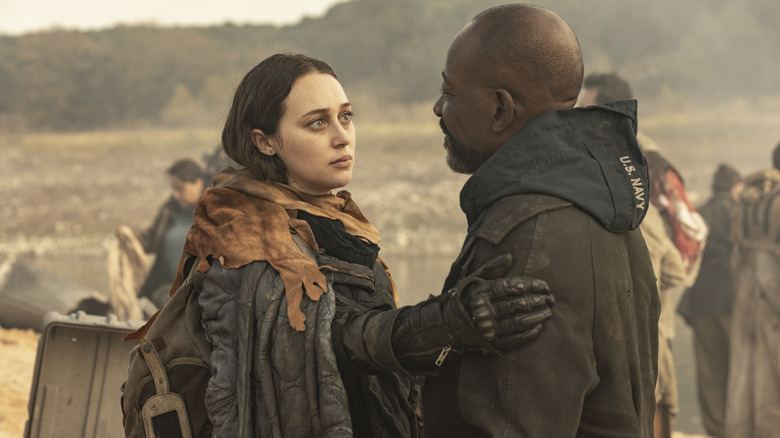 AMC
Her zombie walk has finally come to a close: Alycia Debnam-Carey revealed that she will be officially leaving "Fear the Walking Dead" after starring on the spin-off series for seven seasons.
On Sunday, May 29, the English actor shared via Instagram that she had decided to leave the series, which exists alongside "The Walking Dead" in a shared universe:
"To my dearest @feartwd family, tonight marks the end of an extraordinary and life changing journey of playing Alicia Clark. Where to begin ... I will never be able to fully express the kind of journey I have had working on @feartwd for so long. It has gifted me so much. It has been the most extraordinary training ground as an actor where I've been given the chance to grow and learn. I've had the honour of working with so many inspiring and talented people. It provided new opportunities, such as directing and it has bonded me to such incredible fans that have supported me along the way. It has been exciting, challenging, fun, hard and inspiring."
The performer, who is also well known for her role in "The 100," went on to explain that after "seven years and 100 episodes" of a show she joined when she was 21 years old, it was time for her to "move on as an actor and as a person." She continued:
"As is the nature of our jobs I needed to seek out new challenges, new opportunities and carve out a new chapter for myself. I have been so lucky to be a part of something so awesome for so long but I hope you can understand and respect my choice to further expand and grow. I wouldn't be here without you all and I am so grateful."
Debnam-Carey's Fear the Walking Dead legacy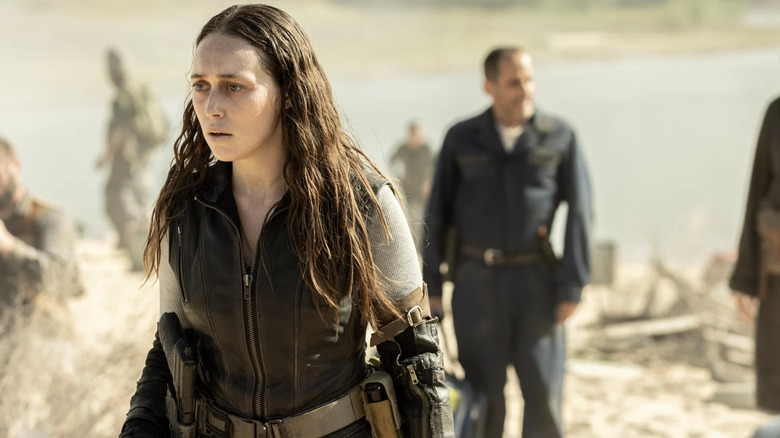 AMC
Finally, Debnam-Carey noted that she and the showrunners of "Fear the Walking Dead"— Andrew Chambliss and Ian Goldberg—spoke about the best way to send her character off. "I had a lot of conversations over the years with our showrunners @goldbergian and @andrewchambliss and I think we found a fitting way to conclude Alicia's story. It is beautiful, hopeful and elusive," she wrote. "It is bittersweet, but it is time. Thank you for everything."
Following her stint on "The 100," Debnam-Carey floated with ease into a starring role on "Fear the Walking Dead" — but sadly for fans, her character seems to have met her demise.
On the May 29, 2022 episode of the show, Alicia — the character with whom Debnam-Carey shares a first name — connected with a mysterious child whom she believed helped her earlier this season. However, the child ended up being a younger version of Alicia herself — manifesting through her subconscious — who wanted to keep Victor Strand (Coleman Domingo) away from the burning tower and radioactive walkers. Alicia put Strand in a life raft along with other characters before seemingly succumbing to her wounds; however, she ends up regaining consciousness again and, seemingly void of any trace of zombie fever, remarks that she's never felt more like herself.
Debnam-Carey also made her directorial debut with the latest season of the spin-off, on an episode titled "Ofelia." The actor was recently announced to have been cast in the upcoming Hulu series "Saint X," replacing Victoria Pedretti in the lead role (via Deadline).