Bender Voice Actor John DiMaggio 'Didn't Get More Money' After Futurama Contract Standoff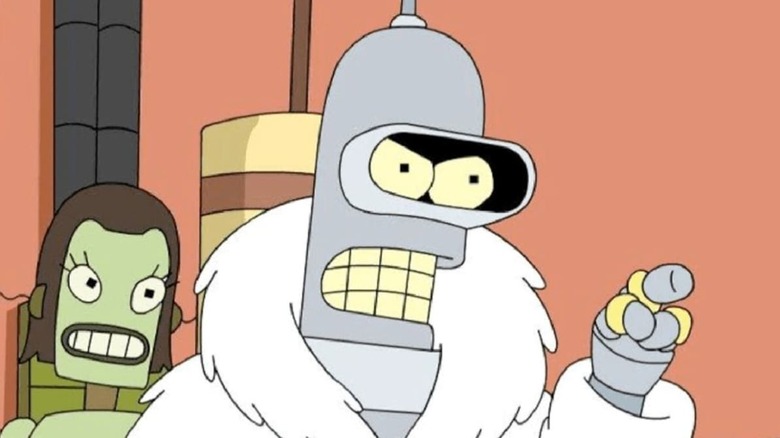 Hulu
"Futurama" has been canceled and revived so many times that by now it seems like the show's eventual return is almost a given. Yet news of a Hulu continuation of the much-loved Matt Groening show hit a snag earlier this year, when John DiMaggio, who has voiced the profane robot Bender across the show's seven seasons, wasn't announced among the returning castmates.
In February, the actor explained his decision not to return in a Twitter post, saying that he believes both he and his co-stars deserve higher pay. By March, the standoff the actor dubbed #bendergate had ended, with the star closing a deal to return for the streamer's 20-episode new season after all. Fans assumed that meant Hulu met DiMaggio's request for a raise, but apparently, that wasn't the case.
/Film's Ryan Scott was in attendance at Phoenix Fan Fusion today, and so was John DiMaggio, who touched on the topic during a panel. "People are like, 'I'm so glad you got more money!'" DiMaggio said, then added, "I didn't get more money. But what I did get was a lot of respect, and a lot of head nods from people who are like, 'Yo bro, I see you and thank you.'"
The actor revealed that Hulu was set to move on with the show without him. In February, Entertainment Weekly reported that the new season was just days away from its first table read, which would happen with or without DiMaggio. At Fan Fusion, the actor told audiences that the show was "planning on using guest stars, [and] they were going to replace Bender's voice each episode," a revelation that led to groans from the audience. Luckily, that didn't happen.
'Like trying to get blood from a stone'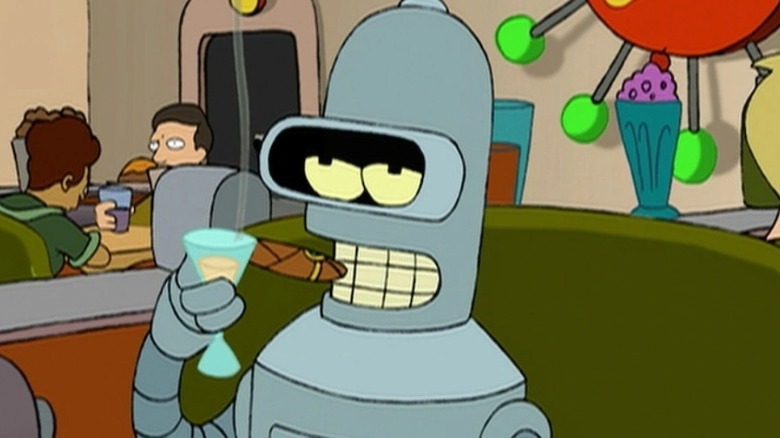 Hulu
DiMaggio called the respect he got from colleagues over his fight for higher pay "quite rewarding," while adding that "trying to get money out of Disney is like trying to get blood from a stone — you ain't gonna get it!" In a voice work industry known for lack of pay transparency and undervalued artists, the actor is surprisingly frank about the circumstances surrounding what he calls his "David vs. Goliath" face-off.
In the end, DiMaggio says it came down to a discussion with his agent over whether "we want to be in the house having a nice Thanksgiving dinner, or ... standing across the street in the freezing rain watching everybody eat stuffing." DiMaggio chose the stuffing, returning to a beloved role on a long-running series despite apparently not getting the raise he set out for. In a colorful metaphor that just about sums the whole situation up, DiMaggio says:
"But listen, this was the best thing about that fight: I had Disney, Hulu, I was holding on to their collective testicles so hard that they couldn't, y'know, there was nowhere for them to go. But there was also nowhere for me to go, and who wants to hold on to those for that long?"
Even though he ultimately decided to stop holding on, hopefully the actor's public salary negotiations will continue to inspire voice actors to speak out and demand appropriate compensation. Meanwhile, we're glad to have the infamous degenerate robot back — with DiMaggio's voice — for the latest installment of "Futurama."
"Futurama" will return on Hulu with new episodes in 2023.